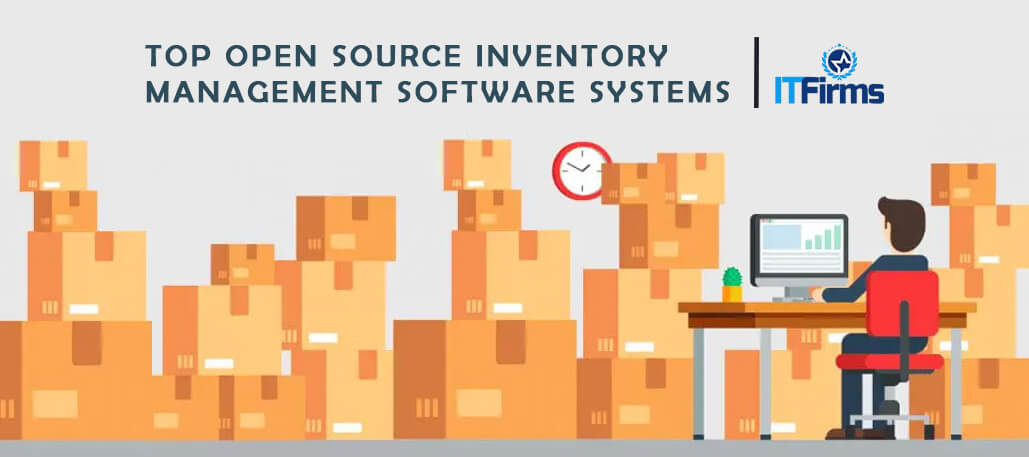 Itemization of Best Open Source Inventory Management Software Systems
Order Management Software can help businesses improve demand forecasting by analyzing data trends from well-performing stocks. Know the best ones here!
Inventory is the most valuable asset – both on the balance sheet and in terms of its central role in keeping the business ticking. Managing Inventory well is a complex task, but it is also the one that can help your business be more profitable and deliver more for your customers. There can be many benefits of subscribing to a cloud-based inventory management platform.
Features and Advantages of Inventory Management Software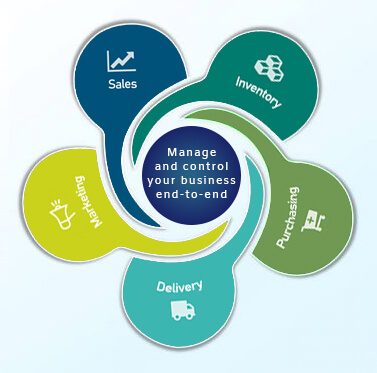 Easy and quick to use point of sale (POS)
Managing inventory in one place
Empowers customers to get back into your store
It makes a lot easier for the employees to perform daily business tasks with a mobile device on-the-go such as inventory checking, pick lists, inventory transfers and proof of delivery.
This helps in the quick and easy sale transaction.
Scan items to build up sales transactions quickly
Electronic Signature Capture
Take Payments via Cash or card at the point of sale tills
Warehouse
Customer Service
Inventory Management
KPI Reporting
Delivery and Logistics
The Need for Inventory Management Software
Open-Source Order Management System is meant to monitor the inventory levels for optimal production and distribution of goods for wholesale or retail. More factors that necessitate the need to have inventory management software are:
Centralized Inventory – Used to synchronize and update the inventory on different platforms from one place, reporting about inventory across all different warehouses, transferring items from one warehouse to another.
Order Fulfilment – Handling orders from different sales channels. It as well includes ordering the missing items and shipping them to the customers.
Scanning the Barcode – it enables you to generate standard bar codes (EAN, UPC, EAN – 13) etc.
Composite Items are used for tracking quantity according to variations, colour, size etc.
Tracking Serial and Lot Numbers – It may support different barcode types, automatic generation of # based on predefined patterns and LOT and serial quality check.
Powerful reporting – It helps to filter, group sort and render charts in one second. It as well exports cube data for detail reporting.
Multiple warehouses and Label Printing – It involves attaching serial and lot numbers, supporting different barcode types, automatic & generation based on predefined patterns and lot and serial quantity check.
Open-Source Inventory Management System Examples
Some examples of prevalent Simple Inventory Software free include Open source inventory management PHP, Open source inventory management web-based, Free inventory management software in excel, Free inventory software for mac (in no particular order)
CIN 7 – Best overall
Ordoro – Most versatile
Fishbowl – Best for QuickBook users
Veeqo – Most user-friendly inventory software
Unleashed – Best for businesses with multiple locations
InFlow – also to be noted
Each inventory management software comes with its own set of features, the ones listed below are worth giving a try:
It is a Cloud Inventory Management Software to help you upgrade, optimize and connect your business. Particularly designed for small to mid-size companies, it features reordering, order fulfilment, cloud labelling, inventory tracking (with barcode, serial and lot), multiple UOM's, multiple warehouses, multiple currencies, multiple language interfaces, composite products, variable items, integrated invoicing and user-level management etc.
This offers a software solution for furniture and related retailers. This system manages point of sale, inventory control, warehouse management, delivery and logistics, mobile and marketing solutions, customer service, business analytics, omnichannel support etc.
Sumtracker is a free inventory management software that can be used by manufacturers and distributors for inventory and operations management. This track inventory accurately and makes the team happier and productive.
Ant My ERP is free inventory software to manage the entire business process from sales, service, operations, HR, assets, inventory and invoicing. This can be advantageous for B2B businesses.
This free warehouse management software enables you to manage inventory and assets like tracking vendors, moving inventory across locations, and customizing low stock threshold alerts for optimized inventory management. It also involves scanning barcodes, QR Codes and RFID tags to perform mass actions.
EZRentOut's cloud-based warehouse management software enables businesses to track rental items with ease. It helps in maximizing a businesses' ROI and enhancing efficiency and productivity. The mobile application is quick and helps carry out the faster barcode and QR Code scans for seamless order creation.
Primaseller open-source software for inventory management can be used both online as well as offline retailers. Right from order synchronization to providing inventory between all online as well as offline sales channels, it has all built-in features like POS, B2B e-commerce portal, purchase planning, shipper management, Quickbooks integration, discounted USPs, Amazon, eBay, discounted USP's and shipper management etc.
It offers everything from asset management to multi-location storage. It comes with a one-time fee with a lifetime of updates.
It is great for manufacturers with its Octopart integration. It keeps track of all parts and levels of inventory.
This is Open source store inventory management software that is integrated with small to medium businesses to cover the entire business cycle in inventory management. It has features that a business needs to manage costs and maximize profitability.
Orderhive is multi-channel small business inventory management software to track inventory levels at all times, in real-time. It can be used to manage different storefront and marketplaces from a centralized platform, having integrations with leading accounting & payment software & shipping providers.
NetSuite ERP helps in managing all back-office operations and financial business processes on a single platform in the cloud.
Inventory Management In-Progress
Priority planning determines what materials are needed and when they are needed to meet customers' demands. Materials flow from suppliers, through a manufacturing organization, to the customers. Out of several factors that are responsible for inventory management safety Stock, Lot-size Inventory, De-coupling Stock, Pipeline Inventory, Transportation Inventory, Anticipation Inventory, Hedge Inventory are some that can be handled by having efficient inventory management software. These help in managing inventory and orders for growing businesses. Get to know about the best ones available here.