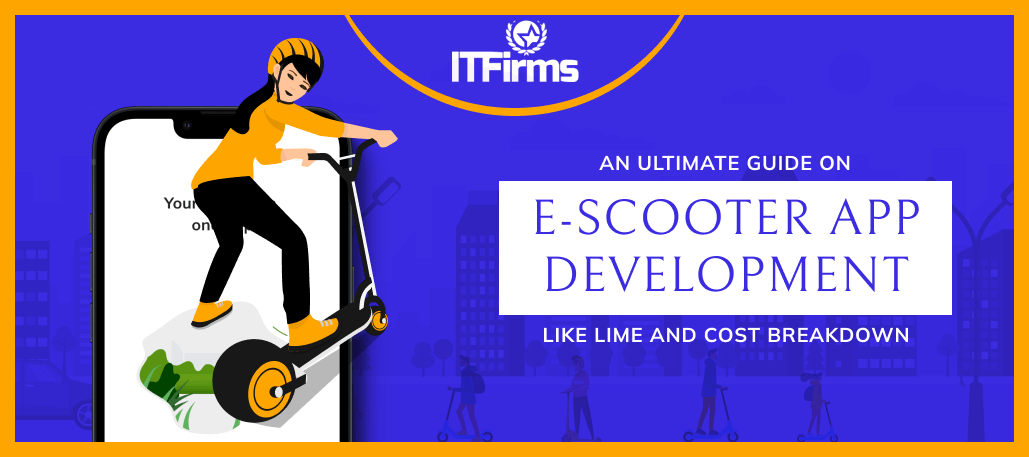 An Ultimate Guide on E-Scooter App Development like Lime and Cost Breakdown
The success of e scooter apps like Lime is an inspiration to you and I want to copy the success of it by developing a similar app. If so, then this blog will provide you with all the information you need about developing e scooter apps like Lime
Founded in San Mateo in 2017, Lime expanded its bicycle and e-scooter sharing network to over 200 locations across 30 countries on 5 continents.
Lime, an e-scooter startup, raised $523 million from investors in 2022 in order to scale up the production of the latest e-scooters and bicycles.
The growth of the e scooter app Lime is loud and clear. This growth became the reason for the e scooter app development like Bird, Spin, Skip, Goat, Wind Mobility, Scoot, Ofo and so many others.
Although the online e scooter and bicycle sharing market is filled with fierce competition, there are still plenty of opportunities for newcomers to succeed.
If you are also considering e scooter sharing app development like Lime, this blog is meant for you. Here in this blog, you will get all the information you need to establish an e-scooter-sharing startup.
What is Lime?
As said beforehand, Lime is the largest electric vehicle company that offers convenient, reliable, and affordable electric scooter and bike rentals.
Lime app is available on both Google Play Store and App Store.
The concept of the app is very simple. Users need to install the app on their smartphone and find the nearby available Lime vehicle, scan the QR code of the vehicle on their smartphone and enjoy the hassle-free ride of an electric scooter or bicycle.
How the Demand for E Scooter Sharing Apps is Rising?
E-scooter app development requires a hefty budget, thus it is essential to acknowledge the market trends to ensure you have ample opportunities to grow in the future.
Let us have a look at the market statistics of e-scooter sharing apps:
According to Statista, revenue from the e-scooter sharing market will accumulate at US$1,752.00m in 2022.
There have been around 84 million e-scooter-sharing rides alone in the USA according to a report published in Nacto Study in 2018.
Another report proposed by Bird shared that there will have been 136 million scooter rides in the year 2019, nearly double the previous year.
With a compound annual growth rate of 13.31%, the scooter market is projected to reach US$2,888.00m by 2026.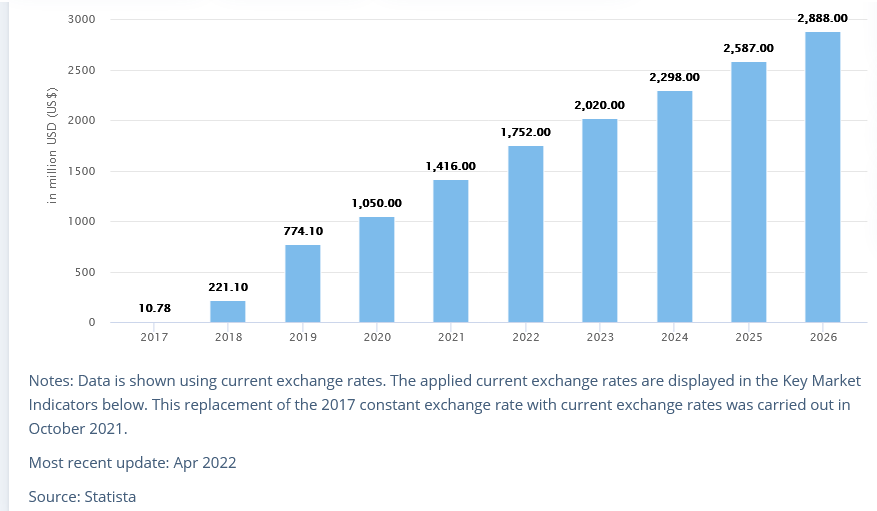 The number of people using the e-scooter to commute is also expected to amount to 125.4m by the year 2026.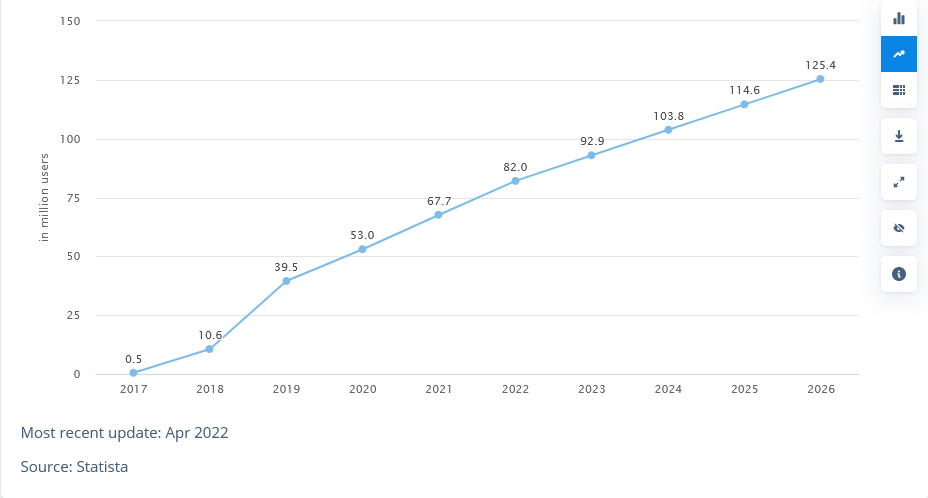 The United States will lead the global market with a revenue of US$628.40m in 2022.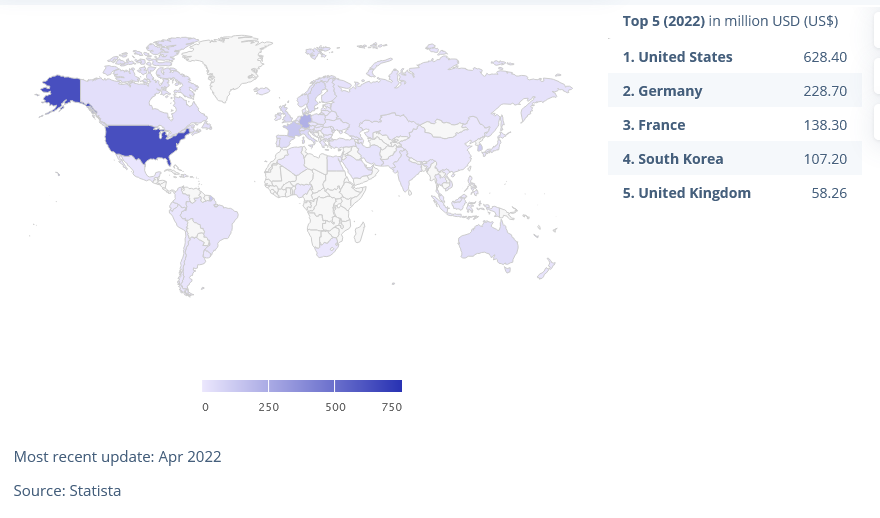 In the wake of the above-mentioned factors, one thing is clear: the e-scooter app market is expected to grow and create amazing revenue opportunities.
Must-Have Features of E Scooter App Development like Lime
Electric scooter-sharing apps like lime usually have two versions: user panel and admin panel. Each of these panels comes with a different set of features.
Let's discuss the must-have features of electric scooter app development like Lime:
User Panel Feature of Electric Scooter App
1. Registration
The app has this feature as one of its most important features. It should be simple and based on a minimalist approach to ensure a smooth onboarding experience for users. Ask users to feed required information only and keep the interface clutter-free to make sure your impression makes the best impression.
2. In-App Payment
Electric scooter-sharing apps like Lime works without human intervention and are completely online. Therefore it is a must for you to integrate the in-app payment system which enables the users to make payments for their use of e-scooter in a secure and hassle-free manner.
3. Navigation
Having the navigation system with your app will make it easy for the users to locate where the e-scooter is parked. This will make it an easy process for them to enjoy the carbon-free rides.
4. Push Notification
All the updates related to the app should be shared with your users promptly. Push notifications allow mobile developers to do so.
5. Barcode Scan
Every e-scooter listed on the Lime app has a barcode that needs to be scanned by the users to unlock the scooter and start riding. You should also include this feature in your electric scooter sharing app similar to Lime to make the process hassle and completely free from human interventions.
6. Feedback
After completing the ride, the user should be redirected to share their feedback about their experience with the e-scooter and app. This feedback will help you improve your user experience.
Admin Panel Features of Electric Scooter App
1. User Management
The admin panel of the application should offer administrative control over the users of the application. With the help of this feature, the admin of the app will be able to track all the details like ride information, how they are using the app, and problems they are facing right now.
2. Management of Rides
The admin will provide a complete overview of all the rides booked using the app. It will also allow the admin to know where the e-scooter is parked.
3. Payment Management
The admin will be able to keep the track of all the payments made on the applications. If there are some cases when payment is not made, then the admin will be notified immediately to initiate suitable action against the rider.
4. Dispute Management
The success of your application greatly depends on the fact how well you communicate with your customers. With this feature, the admin will be able to listen to all the queries of the users and will be able to provide a quick resolution to them.
5. Offer and Promos Management
Offers and promos are the best way to lure riders to your application. The admin panel will have all the information regarding all offers and promos running on the app. They can also remove or add new offers.
How Much Does it Cost to Develop an E Scooter App?
Before having an idea of how much it costs to develop an e-scooter app could lead you to disastrous results. Now as you have all the basic information regarding the e scooter app development, the next thing you think you need to know is cost.
Electric scooter sharing app development cost is determined on the basis of the following factors:
1. Selection of Backend Development
When it comes to the backend development of an online e-scooter sharing app, the mobile app developers have two options. They can either go for Monolithic or Microservices. Which one to choose is subject to your project requirements.
For instance: the Monolithic makes the right choice for small or midsize projects. Since you're aiming to cover larger audiences using your Lime-like app idea, it is recommended to go for Microservices. However, Microservices will add up your development cost.
2. Choice of the Platforms
In terms of platform, you have two options, either you can go for Android or iOS. With the invention of the cross-platform app development frameworks, you can even develop with a similar codebase for both Android and iOS. If you choose native Android e scooter app development, then you have to pay higher prices than developing native e scooter apps for iOS. If you want to launch your app on both of these platforms then opting for cross-platform app development will be a cost-effective decision.
3. Location of Mobile App Development Company
The location of app development companies will have a significant influence on the cost of development. For instance, if you go for a firm based in the USA, you have to pay higher prices. Hiring mobile app developers from Asian countries like India will be a cost-effective decision and reduce the cost of development to a certain extent.
4. Choice of Features
The selection of the features will add value to the app, but also increase the cost of development. In order to reduce development costs, it is advisable to choose only those features that are essential and avoid adding unnecessary features just for the sake of adding more.
Since all of the above-mentioned factors vary from one project to another project. To get an estimate of development cost, connect with a mobile app development company and share your requirements with them. By analyzing your requirements they will provide you with the estimated cost.
Wrapping Up
The electric scooter market is increasing and creating inspiring revenue opportunities for entrepreneurs. The market is still in the growing stage and there is plenty of room for innovative solutions. All you have to do is partner with the right e scooter app development company and see your vision turning into a million-billion dollar worthy startup. If you are looking to recommend mobile app development companies in India, you can consider checking out ITfirms.
Frequently Asked Questions
1. What are the best e scooter apps in 2022?
Lime
Bird
Spin
Goat
Wind Mobility
2. Is starting an online e scooter app startup a profitable business venture in 2022?
Online e scooter app market revenue is expected to reach US$2,888.00m by the year 2022. In the wake of the continuous growth of such startups, it is safe to assume that starting an e-scooter-sharing startup is a profitable business venture in 2022.