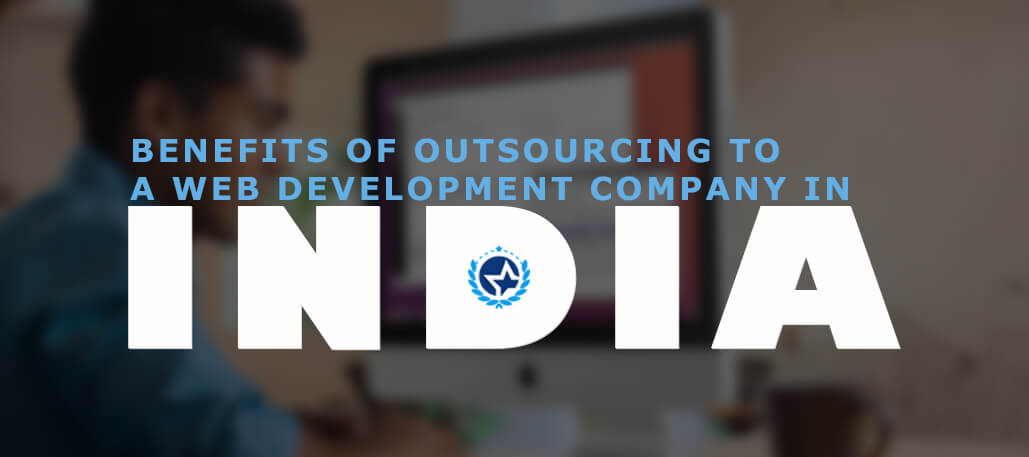 Benefits of Outsourcing To a Web Development Company in India
India is recognized as a pool of highly qualified and trained web development professionals. It has been witnessing a perpetual huge demand from clients worldwide. Its highly efficient workforce has always lured a lot of international businesses to get their software and web development projects done at a relatively lower prices. Providing world class services at a lower price is its speciality. It's been catering all sorts of IT and Web Development services to numerous global clients both as an individual or an organizational unit. Indian web development companies have gained the upper hand whenever it's a question of getting hired. It has always prided on its appearance in the international outsourcing communities.
Here a question arises-Why India? What are the special benefits of outsourcing to Indian web development companies that others don't offer? There are multiple benefits that a web development company in India can offer you. I will try to explain some of them here:
1. Highly Efficient Workforce of Web Designers: India is recognized across the globe for its highly trained and skilled workforce. India has more ISO-9000 web development companies compared to other nations. By outsourcing web development services from India, clients achieve a high-level quality of products and services. Their services are unique and flawless which enable clients to attract more and more businesses. It helps the clients achieve every goal of their business success.
2. Low Operational Costs or Cheaper Resources: According to the majority of freelance survey companies that facilitate distant workforce, Indian professionals, in general, are paid roughly one-third of their foreign peers. Low operational costs in India like low taxes, lease rent, utility rate, etc allow companies to render low-cost services to their clients without compromising on the quality of services. That's why Indians are able to survive even the tough competition given by their foreign competitors. As a result, clients get much happier on the part of expenses as well.
3. Hard Work and Commitment to Deliver on Time: Web Designing professionals in India are highly motivated, hardworking and committed. Here, people have a strong passion for working long hours. They leave no stones unturned when it comes to delivering on time. This gives some extra advantages to clients to get their work done without wasting their time.
4. Web Designers in India are Good Communicators (Higher Level of English Language proficiency): Indian professionals have some additional benefits in terms of communicating with clients as well. They are much more proficient in the English language-whether it's writing or speaking. This also helps clients to avoid hassles that may arise from miscommunications.
5. Business-friendly Government Rules: India is still a growing economy. To attract businesses from outside, the Indian government has taken several steps to create a favourable business environment here. The government has invested a huge amount in developing the infrastructure. It has also amended several laws that have become more business-friendly. Tax rules are also more flexible. All this has made Indians capable of competing to attract more projects.
6. Time Zone: Being in a different time zone is also a boon. Indians live in a different time zone from Americans, Europeans or many other vendors. Indians can serve their global clients even during early morning or late evening without hassles. A client living in the USA can hand over their assignment to an Indian vendor and go to bed leaving all worries. When they wake up, they can see their assignment is finished up by the team offshore. It allows them to utilize every single minute of time, and with the peace of mind.
Putting everything together, global clients prefer Indians over others to outsource their web designing or web development services.