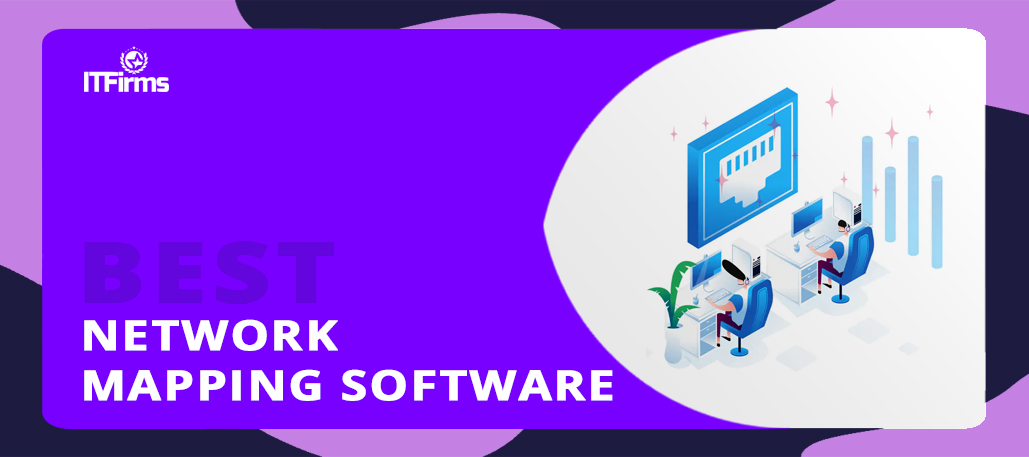 Best Open Source Network Mapping Software – 2023
We are discussing the network mapping software; why they are different from mind mapping software and the intersection in between!
Mapping a network or network mapping is the process to sketch the network virtually through software, to get an idea of the placement and arrangement of the original network components. Such software works similarly to other tools used to draw flowcharts.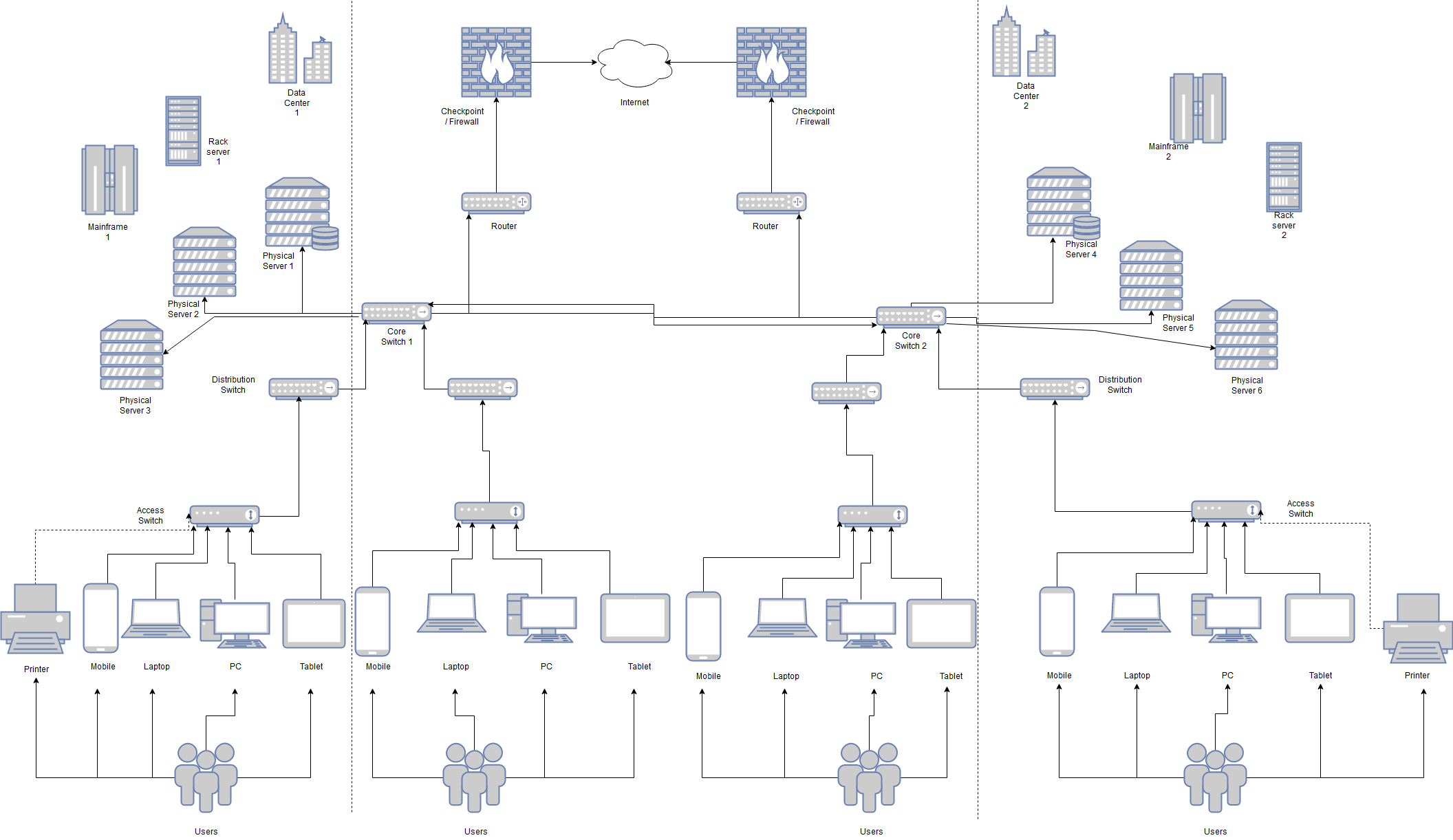 Figure 1: Network Diagram 1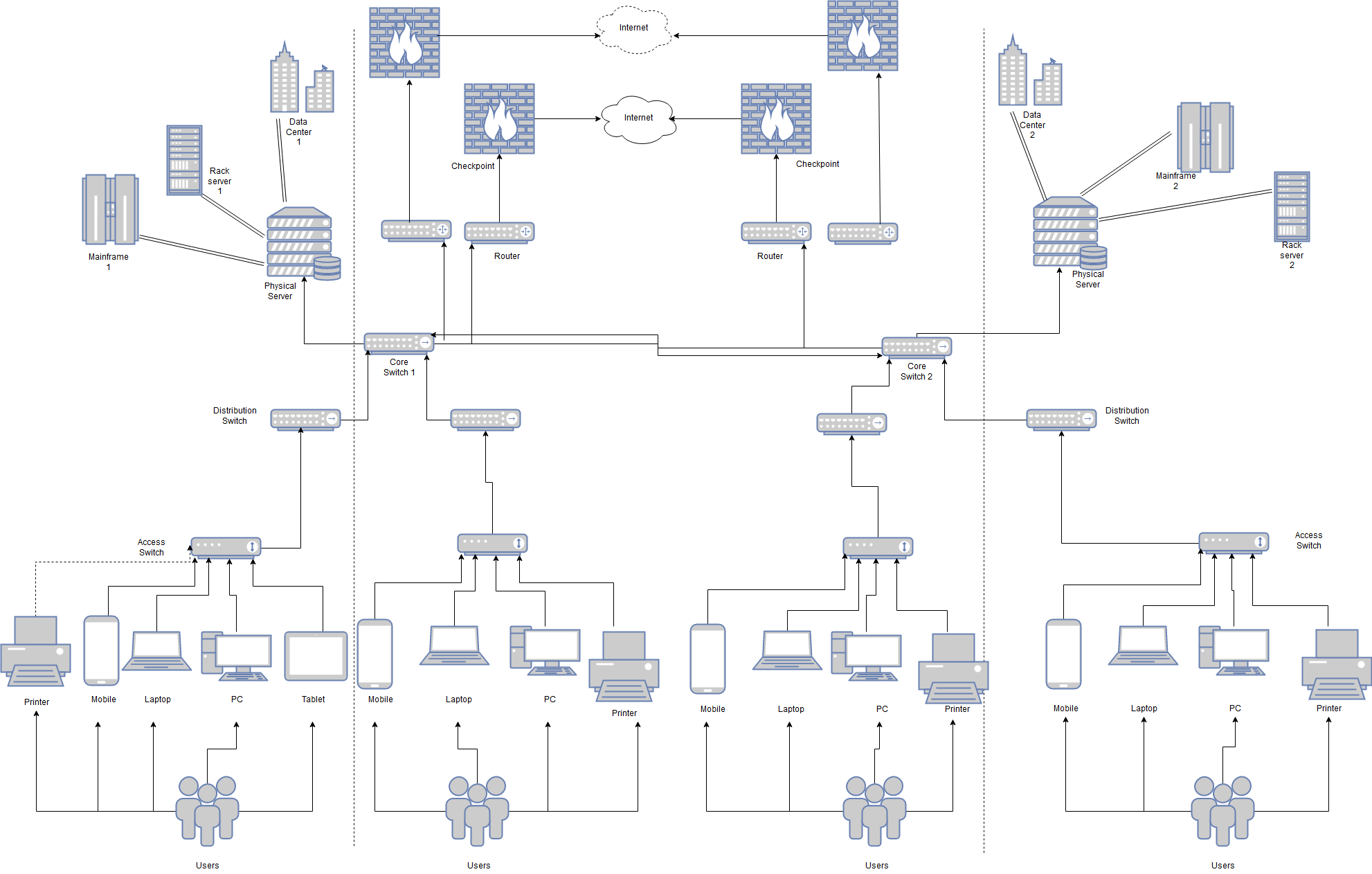 Figure 2: Network Diagram 2
Network mapping software is also known as concept mapping software. These help us visualize the arrangement of network devices, mobile elements, virtual domains, device inter-dependencies that are required at the time of network monitoring and troubleshooting. Network mapping/mapper/architecture tools can be manual or automated. These make use of SNMP/ARP protocols to create network maps.
Why is a network mapper tool in demand?
Network Management Systems work in proportion to the data traffic/digital transformation needs/SDN technologies and this market is expected to experience major growth in coming years.
Why is network mapping important?
Mapping is a network before actual construction works in the same way as drawing architecture before constructing a building. It helps diagnose various compatibility issues and trace if the functionality and integration of the interconnected devices are proper. It is important to estimate the number of devices to be mapped, the types of equipment to be used, the extent of automation required, the remote administration, the cost of tools, the ease of use, the supporting platform, the installation, possible monitoring, and alteration.
Mind Mapping vs. Network Mapping
Concept Map/Network Maps connects multiple ideas and concepts/nodes. This is called a tree structure. Mind Map comes with a radial structure instead. Mind maps focus on a single problem/ one concept while concept map connects multiple concepts or ideas.
Here is a list of the Best Network Mapping Software (No Particular Order):
This tool is best for small-medium-large businesses. It comes with a 14 days free trial and is currently available for $1495. It helps in plotting the network, auto-detect the changes in network topology, automatically discovers devices and connections. This tool can be used to create multiple maps with a single scan. It automates device discovery and mapping. These feature multi-level network discovery. It also allows rescheduling updated map exports to Orion Network Atlas.
Features of SolarWinds Network Topology Mapper
It discovers new connections automatically and adds them to the network diagram entities.
It also performs multi-level network discoveries.
It supports various delivery methods that include Hyper-V, SNMP v1 to v3, ICMP, VMware and more.
Reporting is easy with switch ports, subnets and VLANs
Icons can be flexibly moved, grouped, or resized.
It can export network maps to PDF, Microsoft Visio, PNG formats
It saves time and increases productivity
It can also help out with regulatory compliance requirements of many standards such as PCI, FIPS 140-2, and more.
It allows exporting network maps to various other formats like PDF, PNG, MS Office Visio etc.
This is a free network mapping software that fares well for small to big businesses. It comes with a free version, offers a 30 days free trial and has six pricing plans to go with – PRTG 1000 (Starts from 2850), PRTG 5000 (Starts from 10500), PRTG 500 (Starts from 1600), PRTG 2500 (Starts from 5950), PRTG XL1 (Starts from 14500), and PRTG XL5 (Starts from 60000). It comes with all required functionalities therefore it does not require plugins. It also helps to keep track of the entire local network.
Features of Paessler PRTG Network Monitor
This network mapping software helps track bandwidth usage by the devices and applications.
It also monitors specific data sets from the database.
It keeps a track of server availability, capacity, reliability and accessibility.
It helps monitor and manage cloud computing services from a central location.
NetProbe is a network monitor with a graphical interface to trace network maps. It can be used to monitor devices attached to a network in real-time.
Features of NetProbe
It monitors connected devices in real-time.
Has a rich graphical interface that is available through a web browser as a dedicated application.
Along with the entities, it can include graphs, trackers, and alarms into the graphical layout.
It works with a wizard to detect and map network layouts
Performance monitor, SNMP and scripts can be used to acquire data for diagrams
Actions can be adjusted according to when the alarm rings and goes off.
The alert icon can be placed on the desktop that will inform you about the status of the items that are being monitored.
The pricing is divided according to four versions: the standard version that is free and has eight hosts, the pro version that supports 20 hosts and costs $40, the deluxe version that supports 45 hosts and costs $80, the enterprise version that supports 400 hosts and costs $295.
This tool is very important for small to large businesses. It starts at $5 /month and offers various solutions like security monitoring, network monitoring, managing logs etc. It comes with a free trial, makes use of a unique tag-based approach, tracks the performance of on-premise and cloud-based networks, enables breaking network traffic between containers, hosts, services or any other tag. It provides visibility into network traffic, traces, infrastructure, logs, and all-in-one-place by combining flow-based NPM and metric-based Network Device Monitoring.
Features of Datadog Network Performance Monitoring
It gives an insight into human-readable tags
Maps network traffic, identifies traffic bottlenecks and any downstream effects
It maps the flow of traffic between containers, hosts, availability zones, and more abstract concepts like services, teams or any other tagged category.
It is easy to navigate and use.
It allows viewing metrics like volume and retransmits without writing queries.
Intermappers is a tool to draw networking systems. It allows customizations, colour coding, animations, and shows the status in real-time, is easy to install, easy to deploy and use. Their sales team can be approached for custom pricing.
Features of InterMapper
Bandwidth Monitoring
Dashboard
IP Address Monitoring
Internet Usage Monitoring
SLA Monitoring
Server Monitoring
Uptime Monitoring
It is an open-source network mapping software that comes with a detailed diagram template to create a visual representation of how various devices are interconnected within a network. It comes with preloaded templates, supports many file formats and diagrams are easy to share.
Features of Microsoft Visio
Its diagrams are in alliance with industry standards (UML, BPM, Notation 2.0, and IEEE) etc.
The diagrams are secure with data protection policies in place.
Visio diagrams can be shared via office 365 or Sharepoint.
It comes with two pricing plans – $5/month with 2GB of OneDrive storage; the second plan is suitable for businesses to meet the needs to remain data connected in real-time and meet all compliance requirements of different standards with a tag of $15/month with an annual commitment.
This software is one of the best free network mapping software that is suitable for all businesses, designers, and network engineers. The desktop version comes with a 15-day free trial + the annual license of $99 + the perpetual license of $179. The online version starts at $14.95/month. It is lightweight, powerful and is a useful resource to create basic network diagrams, Cisco network topology, and AWS network topology, LAN diagrams, physical network diagrams, LDAP, WAN diagrams, active directory and some more.
Features of EdrawMax
It comes with 3D with smart buttons and handles.
It is robust, easy to use, has an MS style interface
It comes with free design templates for AWS, Basic network, Home network, Cisco, Rack etc.
It is simply due to drag-and-drop and file compatibility
It is free to open source network diagram software that works in the same way as MS Visio.
Features of Dia
It comes with networking equipment templates, custom XML formats that make it easy to draw network diagrams.
It can run on Windows, OS X, Linux, and Unix.
It is 100% free to use.
Spiceworks network mapping software is completely free to use and is fit for small-medium-large businesses. It is extremely useful for creating network maps –diagnosing any network issues – and add/delete nodes as per requirement.
Features of Spiceworks Network Mapping Software
It allows creating an interactive network, modifies it, creates a detailed graph of the bandwidth usage over time, and provides all the requisite information like IP address, serial number, bandwidth usage and more.
It is a web-based Network mapping software open source that allows creating network charts, process maps, flowcharts, organizational charts and shares them all.
Features of LucidChart
It supports HTML5 browsers
It does not require Flash software
Connects live data to the diagrams
Can integrate with MS Office, G Suite, Atlassian, and more
It can edit any pre-existing templates
Diagrams can be customized to suit the needs
Sharing in real-time
Data encryption and backup
Has templates
Comes with the free and pro version
Costs $9.95/quarterly and $11.95/paid monthly
This network topology mapper is good for small to big businesses. It comes at a starting price of $245/10 devices – $345/10 devices pack. It also offers a free trial.
Features of ManageEngine OpManager
It offers real-time monitoring
Physical and virtual monitoring
Multi-level thresholds
Customizable dashboards
Latency, jitter, RTT
Monitors CPU, Memory, Disk Utilization of Windows, Linux servers
Analyzes performance bottlenecks
Device-based pricing model
It is a free automatic network diagram software. It can ping all registered devices, has plugins, port scanner support, and supports Windows, Mac and Linux platforms.
Features of jNetMap Network Monitor
Graphical representation of your network
Pings devices regularly
Scans network to find new devices
Port scanner
Plugins
This network mapping software is best for medium to large businesses. It has multiple add-ons and the starting price is $4500. It comes with visual cable management for recording and tracing cable connections, automatic discovery of network devices using SNMP (drag-and-drop), mover servers, and patch panel connections.
Features of Device 42
It is good for performing Enterprise App mapping.
Device and IP discovery
ITAM features
Easy export
Adding custom fields
Mobile friendly
Auto-discovery, DCIM, ADM, Security, IPAM, ITAM, and Integrations and API
It is one of the best free network mapping software that can be used for creating business drawings, diagramming solutions. It supports MAC and Windows OS. It is compatible with MS Visio and can be used for rapid flowcharting, creating presentations and communication diagrams. It offers a free trial and comes with some premium solutions and packages ranging from $49-$367.
Features of ConceptDraw Pro
It helps to import and exporting various Visio files.
It is additive to drawing tools and comes with Live Objects Technology and plans designer.
LanFlow Net Diagrammer package includes libraries of 2D and 3D icons to enable you to create your own network topology maps. It is a paid product but offers a 30 day free trial.
Features of LanFlow
IT icon library
Customizable icons
Drag-and-drop editor
Uses a simple, but effective interface that is easy to use even for non-technical users
Supports 2D and 3D modeling, good for presentations
Can build your own icons, making it highly customizable
It is a cloud-based support platform for managed service providers (MSP's). This package includes remote monitoring and management (RMM) functions and professional service automation (PSA) systems.
Features of Atera Network Discovery
It comes with a network discovery tool.
The network discovery process runs during the client onboarding process to create a full system inventory.
The constant inventory update for billing.
SNMP procedure
Charged by subscription
Hope this discussion on network mapping tools will help you in making better decisions. Please share your suggestions at [email protected]