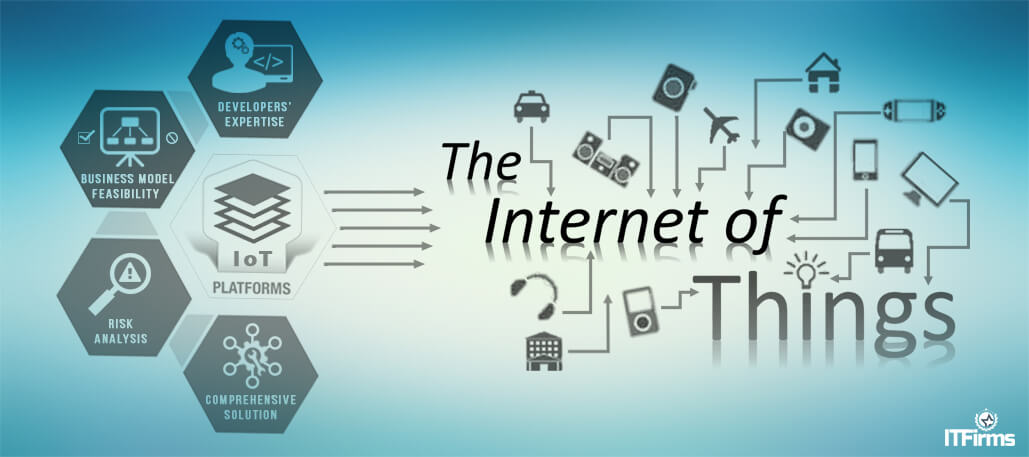 How to Choose the Ideal Internet of Things (IoT) Platform
With a lot of new IoT startups emerging, it is quite evident that Internet of Things (IoT) is the next big thing that technology innovators are eyeing at. The coming decade will truly be ruled by the new IoT solutions that are poised to generate billions of dollars.
There are more than 400 companies offering IoT app development and the majority of them being the startups (around 40%).
Moving further, more and more companies are joining in and appending their service offerings to IoT domain. This makes it difficult for businesses to look for an ideal IoT app developer to meet their requirements. While the list of IoT app developers is continuously growing, the vital decision of putting the hands on IoT platform becomes onerous.
Therefore, to drill down the stress quotient, we have listed down the key factors that should be considered when choosing the ideal IoT platform. Hope it helps you in taking a wise call and you take your business to new heights.
Key factors to consider while choosing the ideal IoT platform
Look out for a comprehensive solution
The major challenge that the IoT app development companies are currently facing is to offer a comprehensive solution. Most of the companies are offering partial solutions to their clients either a connectivity management platform or a data aggression and storage platform. While some just offer application enablement services. Neither of which satisfies the requirements of the client who is on the lookout for a complete IoT solution. Consider only the vendors who offer comprehensive IoT solution. The percentage of companies offering it is almost half of the total IoT solution providers.
Risk analysis is important
Since majority of the companies involved in IoT are startups, there would be a lot of risk that you, as a business owner, would be taking. However, there are several benefits working with a startup including – they are responsive to customers' needs and like to move quickly in order to establish themselves in the market. But vulnerability lies with regard to their stability and upbeat power to continue despite tough competition.
Developers' expertise
Before going for a specific IoT platform, ensure that you have developers who adapt to the technology change. Consider their expertise and the extent they can go up to in order to fill that technology gap because at some point of time you'd need your in-house developers to take care of the implementation work of the selected platform.
Feasibility of your business model
There are vendors offering IoT-based services on the subscription model, which helps you to test the potential of the services and make sure that it works. So, if you are on a tight budget then you can opt for this model rather than investing big upfront. Once you realize its potential and get to know how things work in accordance with your business model, you can opt for the comprehensive plan. Else, you can also drop the idea of working with connected devices if the results are not as intended.
Final thoughts
With so much happening in the IoT domain, there's a strong likeliness of new concepts and techniques emerging in the coming years. However, it is probably the right time to invest and get a hold over the proceedings which are expected to take control of the future. Look out for a comprehensive IoT platform that matches your requirements and get associated with a company whose strategic goals are well-documented.