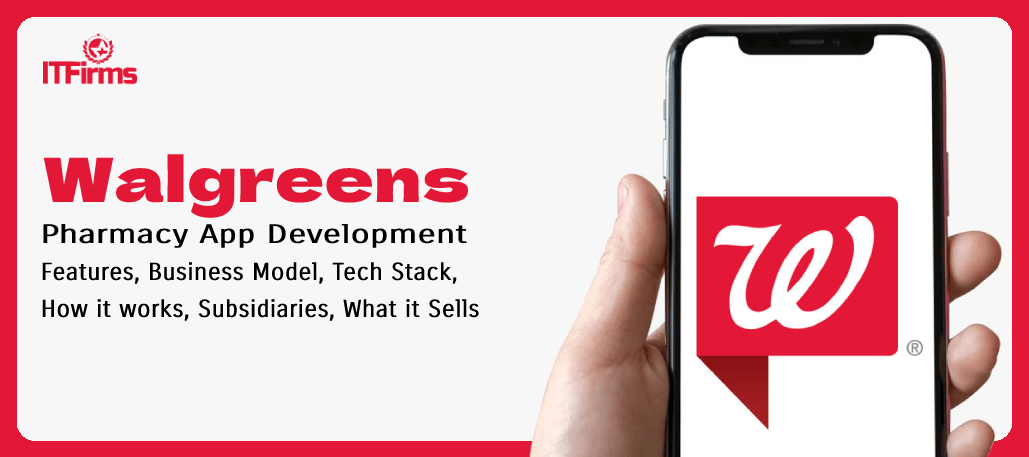 Walgreens Pharmacy App Development: Features, Business Model, Tech Stack, How it works, Subsidiaries, What it Sells
Walgreens is a drugstore chain with health & beauty aids, Rx & photo services, plus mini-mart basics. It features in-store shopping, Kerbside pickup, and delivery through Postmates!
Walgreens (walgreens.com) is a part of the Retail Pharmacy USA Division of Walgreens Boots Alliance, Inc. (Nasdaq: WBA), a global leader in retail and wholesale pharmacy. It is America's most loved online/offline pharmacy, which also deals with health, beauty, and personal well-being. Walgreens now operates in almost 9,000 retail locations across the United States of America, Puerto Rico, and the US Virgin Islands. It is the go-to neighborhood destination for medical emergencies, serving approximately 8 million customers every day. Walgreens brings together physical and digital with the su[pport of the latest technology to deliver high-quality products and services in local communities across the US.
It is America's largest chain of pharmacies, and it traces its roots back to 1901. Charles R Walgreen bought a pharmacy shop out of his employer and set it up under his own name in Chicago's prosperous South Side. He then became a registered pharmacist, mixed and packaged his own drugs to ensure their quality and cost-effectiveness.
Is Walgreens a pharmaceutical company?
Walgreens Boots Alliance, Inc. is an American British Swiss holding company situated in Deerfield, Illinois. It owns retail pharmacy chains Walgreens and Boots, plus several pharmaceutical manufacturing and distribution companies.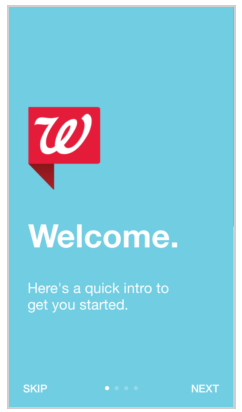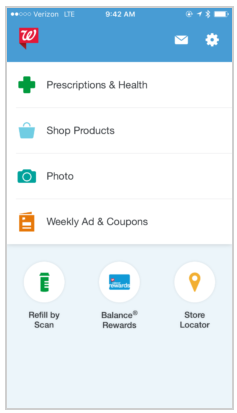 What is the purpose of Walgreens?
Walgreens aims to be America's most-loved, best-used health, well-being, and beauty service provider.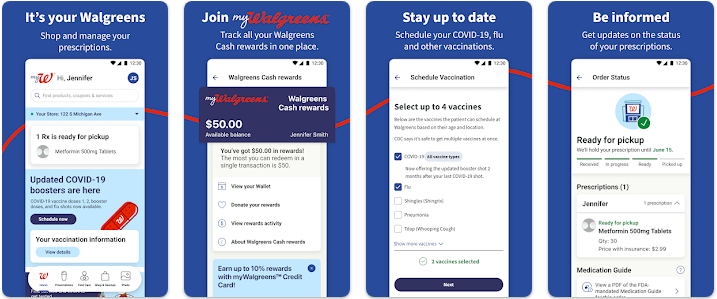 What does Walgreens sell?
Categories
Brands
Featured Categories
Deals and Promotions
Cold, cough, flu
Contact lenses
Vitamins and supplements
Beauty
Medicines and treatments
Home health care solutions
Electronics and office
Caregiver essentials
Walgreens Brand
Fall and Winter
Shop by brand
Personal care
Toys, games and books
Grocery
Household essentials
Gift cards
Fitness and nutrition
Baby and kids
Sexual wellness
Pet
Home goods
Walgreens
No7
Acuvue
Schiff Move Free
Neutrogena
Nature Made
Crest
Nature's Bounty
L'Oreal
Olay
and a 100 more.
Hair care
Skin care
Makeup
Fragrance
Sun Care
Nails
Bath and Body
Clean Beauty
Deals and Promotion
Auto-reorder and save
Clearance
Walgreens cash rewards
Sale
Walgreens Brand
Weekly Ad
Weekly Online Deals

What is Walgreens' pharmacy system called?
Walgreen's pharmacy system is called by the name of IntercoomPlus. It is a proprietary pharmacy computer system and was founded as Intercom in 1981. It was the first large-scale retail pharmacy computer system.
How does it make money?
Walgreens generates revenue by selling pharmaceutical, health, well-being, beauty, and daily essential products on a retail and wholesale basis through physical and digital channels. The primary source of revenue is the sale of its products but also derives a smaller portion of revenue in the form of service fees.
Walgreens Pharmacy Business Model
At Walgreens locations, a variety of positions report to management at the local level. Managers then report to corporate headquarters concerning inventory, sales, and other areas. Local managers have to hire many local team members to fill a variety of positions at the in-store level.
What does Walgreens feature?
90-day Rx refills – Save time and trips, and get potential copay savings
Save a Trip Refills – Sync up your prescriptions and schedule a recurring pickup date.
Walgreens App – Refill in seconds, track Rx orders, and get pill reminders
Rx Delivery – Skip a trip to the pharmacy. Choose from our convenient options
Covid-19 testing
Schedule a COVID-19 vaccine
Prescription Savings Club
Pharmacy Chat
Home tests and monitoring
Clean personal care
Pregnancy and fertility
Prenatal and postnatal supplements
Feminine care
Eye care (Eye redness relief)
Ear, nose, and throat care – Cotton balls and swabs
Foot Care
What features should a medical delivery app have?
For Customers
Social Signup & Login
Profile Management
Upload Prescriptions
Filters for Category Search
Medicine Details
Expansive Search
Pharmacy Store Panel
Manage Drug Details
Order Tracking & Notifications
Digital prescriptions
Manage Discounts
Order Management
Track Payments
Access Reviews & Rating
List Similar Medicines
For Medicine Delivery Agent
Courier Profile
Push Messages
Tracking system
Delivery updates
Online Pharmacy App – Admin Features
Inventory Management
Marketing & Promotion Tools
Manage suppliers and users
Track ROI Profits
Access & Generate Reports
Advanced features of medicine delivery web app
Electronic Health Record (EHR)
Online Expert or Doctor Consultation
Document Scanning Feature
Easy Document Management
Push Notifications
Nearby Lab Aggregation
Medicine Reminders to Refill & Intake
In-app chat & call to contact a pharmacist
Number Masking
Tracking shipment
Different Payment Methods
Multi-lingual support
Order Management
Loyalty Program
In-app Map and Navigation
Chatbot support
Real-time analytics
Role-based dashboards
How to transfer your prescriptions at Walgreens?
Stepwise:
1. Sign in or create an account.
2. Visit "Your Prescriptions".
3. Select the "Previous pharmacy" folder.
4. Pick the prescriptions that you want to refill, and submit your request.
5. You're done!
Walgreens Technology Stack
Probable tech stack for online pharmacy app development:
Front-end development: Flutter, Java, Angular, CSS, HTML, React
Platforms: Web Application
Batch for push notifications, SMS bulk sender, and in-app messaging
Back-end development: Node.js, Python, Laravel
Database: MySQL, MongoDB
Cloud Environment: Google Cloud, AWS
Payment processing methods: PayPal API, Stripe API, and Braintree SDK
Social login: Google, Facebook, Twitter APIs
Location tracking: Google Maps SDK
(Others: C, Microsoft Azure, Kubernetes Native, VB.NET, JavaScript, Claris FileMaker)
What delivery service does Walgreens use?
Walgreens uses Instagcart and Postmates courier delivery services, wherein you can get items delivered in as fast as 1 hour.
Does Walgreens ship to home?
Yes, same-day delivery in as less as 1 hour.
What is Walgreens' mail-order pharmacy?
Its pharmacy benefit includes mail service and convenient delivery of maintenance medicines to the location of your choice. It is easy to register and order your first prescription. Walgreens and Postmates have teamed up to deliver household essentials to health and wellness.
How does Postmates delivery work with Walgreens?
Download the Postmates app on your smartphone. Shop for your favorite items from Walgreens and add them to your cart. Order and enjoy your delivery.
Why is Walgreens partnering with Postmates?
Postmates is able to deliver almost anything, including over-the-counter medicines, daily essentials, beauty, hair care, and skin care amongst grocery and restaurant-cooked meals.
What does it cost for Postmates to deliver from Walgreens?
What does it cost for Postmates to deliver from Walgreens?
Customers are charged the price of their items, plus a delivery fee.
Can Postmates deliver my prescriptions from Walgreens?
Postmates cannot directly deliver your prescriptions but with the help of Walgreen Express, customers can get doorstep delivery.
Can Postmates deliver alcohol from Walgreens?
Postmates does not deliver alcohol, cigarettes, e-cigarettes, or tobacco from Walgreens.
Can Postmates leave items at my doorstep?
Customers can give special instructions to their Postmates courier delivery for reaching you at your delivery address. They can choose to meet their Postmates at the door or simply have their deliveries left at their doorstep.
What is Walgreens' mobile?
Customers can view, manage and fill their prescriptions at the Walgreen Pharmacy App. They can refill prescriptions in seconds by scanning the bar code. They can get to check their prescription status in real-time, and history and get alerts when the prescription is ready for pickup.
Walgreens Pharmacy App Features
Walgreens' website insists their customers (1) stay healthy, (2) save time, (3) save money, and (4) get creative with the Walgreens App.
Stay Healthy: They can refill in seconds, get bill reminders, and track Rx orders. They can refill by scan to get prescriptions faster and easier. Find care virtually or chat with a pharmacy expert 24*7.
Save Time: The app puts the entire store at your fingertips. Curbside pickup in as little as 30 minutes. Customers can use a digital wallet for faster, contactless checkout.
Save Money: Customers can earn unlimited Walgreens Cash Rewards, and get personalized offers, clip deals, and coupons from anywhere. They can save even more with their weekly Ad and paperless coupons.
Get creative: Customers can get to experience free same-day pickup! Print from their phone or tablet. Personalize photo cards and gifts to create custom decor for their home.
What is myWalgreens?
myWalgreens is a card service provided by Walgreens, enabling customers to earn 10% Walgreens Cash rewards on eligible brand purchases, 5% on eligible pharmacy purchases, 3% on eligible grocery and health and wellness purchases, and 1% on wherever Mastercard is used.
What steps should you follow to make an online medical delivery application?
Form an idea
Set the budget
Conduct research for validating ideas
Create different prototypes
Allow developers to code and develop the app
Launch campaigns for digital marketing
Create/analyze/update Minimal Viable Product (MVP)
What is the estimated cost to create an online pharmacy app?
If you assume that the developers make use of free and open-source APIs and calculate the cost of working hours and certain unavoidable costs like the cost of servers, it comes to around $25,000 – $60,000. (Source)