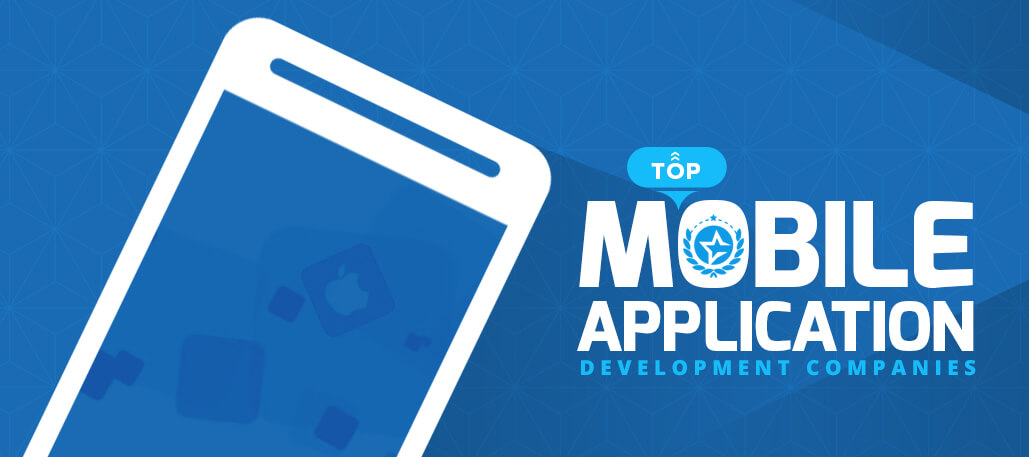 Top Mobile App Development Companies and Developers to Hire in 2018
With the rising trend of mobile solutions, companies across the globe have adopted new methods of achieving desired outcomes. Satisfying the global clientele isn't everyone's cup of tea, but there are potent firms in the world that not only empower their customers with optimized mobile development solutions but also help them steer the innovation wheel constantly. After an extensive research, we have curated a list of the top mobile app development companies for 2018.
Top Mobile App Development Companies & Application Developers List
1. Konstant Infosolutions:
Konstant Infosolutions is a premier software development company, offering a wide range of web and mobile solutions across the globe since 2003. The company has a team of 170+ highly qualified and experienced IT professionals who can deliver best of technology solutions and consulting services across diverse business needs.
Services Provided by Konstant Infosolutions:
As a leading software development company, Konstant provides reliable web and mobile solutions spanning across Custom Web Development, UI/UX Design Solutions, E-Commerce Solutions, Database Programming, CMS Development, Native Mobile Apps Development, Cross-Platform Mobile App Development, Enterprise Mobility Solutions and IT Consulting – offering businesses delightfully tailored and trendy solutions in their budget.
2. Dom & Tom:
Dom & Tom is an end-to-end digital product development agency focused on emerging technologies. From startups to enterprise solutions the apps we produce for our clients support their strategic initiatives first and foremost through open collaboration, forward-thinking user experience, engaging design, and cross-platform development for both web and mobile. Dom & Tom has launched 400+ web projects and 120 native mobile applications with teams located in New York, Chicago, and Los Angeles.
Services Provided by Dom & Tom:
Services include Design, User Interface, Research & Discovery, UX Strategy & Design, Android & iOS Mobile Development, Web & App Development, Marketing, QA & Deployment, DevOps, and CRM & Hosting.
Key Clients:  AmeriLife, Priceline, Bonobos, The Emmys, General Electric, Hearst, Turner, Houghton Mifflin Harcourt, Tyson Foods Inc., Bloomberg, McDonald's, The University of Oklahoma and more…
3. Intellectsoft:
Intellectsoft founded in 2007 and is famous for its intelligent software/ mobile solutions. Intellectsoft is a full-service custom software and mobile app development company that has an expensive set of competencies to meet the enterprise needs. Considered as the smart place to begin mobile application development. Offices located in Silicon Valley, New York, London, Oslo and Minsk. Client hire Intellectsoft for its honesty and authenticity through and through. Intellectsoft team has proven experience in developing enterprise solutions which gives them a unique insight for complex mobile app necessities. Because of its experience and expertise, Intellectsoft is also considered as one of the top player in the industry.
Services Provided by Intellectsoft:
Services provided by Intellectsoft are Enterprise-Focused and versatile. They deliver agile applications with the purpose of satisfying customer app development needs. Company has delivered more then 300 projects over world wide clients.
4. WillowTree:
WillowTree, Inc. is an industry leader in mobile app development, which includes Android, iOS, Windows. Until now, they have delivered powerful solutions to top brands in the market including Johnson&Johnson, TimeWarner, Pepsico, AOL. The technical team at Willow Tree assures speedy development, faster deployment, high performance, cost-effectiveness, collated-teams, user-centric design, robust development, improved ROI, 100% customer satisfaction and conversions. They have created hundreds of Android custom apps, engineered wearable apps, Android TV apps and many more.
Services Provided by WillowTree:
Core services are UX strategy, UX design, Android app development, iOS app development, Xamarin development, mobile backend engineering, app analytics, app indexing.
5. Fueled:
Fueled founded in 2008 and now ranked in top amongst other players in the app development industry with its outstanding capabilities and world class developers. Fueled team consider itself a strong believers in data-driven approach in terms of an agile application development and analytics-driven approach. Clearly understanding the requirements of clients and delivering them best apps meeting the expectations make them number one among all the players in the industry.
Services Provided by Fueled:
Fueled core competency includes designing and developing mobile apps that get featured in app store with diverse skill set of professionals. They understand the needs of the enterprises and provide best solutions that helps in enhancing the business with full service engagement.
6. Y Media Labs:
With over 200 products developed since 2009, Y Media Labs is the second top in this list. Creating products for powerful brands like Paypal, EMC, Staples, North Face, their 170 employee strength has a unique ability to see what others cannot. They have redefined the mobile industry by providing world-class mobile user experiences and established their business as technology leaders in the market. Headquartered in California, Y Media Labs has total four offices across the world. They create emotional connections with their clients and their work, ultimately stimulating the end-user with professional and useful mobile apps.
Services Provided by Y Media Labs:
At Y Media Labs, the team has the vision to turn client's dream into reality. They serve globally on brand and product strategy, design, prototyping and testing, mobile app development (iOS, Android, Windows) and responsive web development.
7. Softeq:
Softeq is considered as all-in-one solution provider and delivers high quality mobile applications according to client's needs and specifications. Team of professionals and engineers expertise in both hard level and application level which is very rare to be found under one shelter and famous for delivering on and on budget services. Softeq has gained a silver medal in "151-300 Employees" category of the Best IT Companies Awards 2013. Company also has multiple international patents for inventions in the embedded software field.
Services Provided by Softeq:
Core Competencies includes high performance web based applications and mobile application development solutions meeting the expectations of client. Provides variety of mobile application solutions including iOS, Android, Windows Phone, BlackBerry platforms, native, hybrid, and cross-platform development. Also they have skilled professionals for Xamarin development, as well as application across all major platforms.
8. Appster:
Appster is famous for building more then just an app and hence coming in top application development firms. They believe in having best engagement model for people who have ideas and imaginations, for start-ups and entrepreneurs. Implementing retention and Virality strategies for improving the execution strategy is core competency. Appster is a leading technologist and fast growing company founded in 2011 with a focus upon working with enterprises with astounding ideas. For start-ups, company work on making everyone successful who is associated with it through its strategy and specialized solutions. Their aim is to make entrepreneurship more accessible to anyone with a brilliant vision.
Services Provided by Appster:
Appster help is marketing, scaling and improving ideas provided by the client. Company team is well experienced in iOS, Android and server side technologies and work with start ups to support in business enhancement as their technology execution partner.
Key Clients: BuckitDream, ViewPop, BlueDot, FirstJob, People's Choice Credit Union, Turtle, DTC, Jagermeister, Liberal Party Australia, Kent Moving & Storage, Prostate Cancer Research Group Australia, CFMEU, Anglicare and more…
9. LeewayHertz:
A leading mobile app development company and among the top most developers who deliver commercial apps for the iPhone Platforms. LeewayHertz consists of HIDE certified design experts and broad expertise developers for developing high quality enterprise solutions. They have delivered over 300 apps for enterprise and consumer app space both. Award winning professionals are capable enough to deliver beautiful, highly intuitive user experience and interfaces Mobile consultants understand all the requirements of the enterprises carefully and they are capable enough to achieve the mobile objectives.
Services provided by LeewayHertz:
LeewayHertz provides end-to-end app development services for all major platforms with well experienced team for iPhone, iPad and Android from concept creation, UX and UI design, creative design, development, testing to deployment.
10. Ready4S:
Ready4S is a full-time mobile app development firm that is managed from Poland and is a highly recommended mobile app developer in the United States. They form a great company that supports quality IT outsourcing across the globe. A small team of developers, business analysts and quality analysts is proficient to inspire startups and entrepreneurs in setting up an imperial brand among global audiences through high-tech, influential apps.
Services provided by Ready4S:
The company offers free app development consultancy to all types of businesses and productive business solutions.
More Industry Leaders:
11. Techugo:
Founded in 2015, Techugo hails from the United States with offshore development centers in India and Dubai. We are among the top custom mobile app development providers with 120+ IT professionals working across internationally. In just a period of 24 months, we have brought trusted and usable custom and platform-based mobile app solutions to midsized and large companies in healthcare, telecom, retail, banking and finance, food, fashion, eCommerce, enterprise and other industries. We have some major clientele including BJP, Airtel, Godfrey Phillips, StyleMatch, India TV and StyleMatch, who rely on our mobile app solutions for their everyday operations.
Services provided by Techugo:
Our core services include mobile app development, web software development, design and assured quality management.
12. Fingent Technologies:
Fingent has been in the IT software services industry since 2003 and we are a reliable and affordable Web and Mobile Development company for enterprise and mid-sized organizations.
We are a full service web and mobile development services provider with two offices in the United States (Boston and New York), India and United Arab Emirates. Our global team of over 230 talented full-time employees have helped hundreds of mid and large size organizations implement software solutions that increase productivity and profits.
Services provided by Fingent Technologies:
Web Application Development, Mobile Application Development, Product Development (SaaS) and Enterprise Software Development. We will help you solve your business challenges through software in any technology area.
13. 180 Creative:
180 Creative was funded in 2012. They developed more than 50 projects and have a lot of satisfied clients confirmed by good reviews. This Custom Software developer provides high-end business solutions to its clients all over the world. Their design skills when directed by the ideas of the clients could produce an exceptional, modern, fast, efficient, fully-functional and reliable app, which is again user-friendly.
Services Provided by 180 Creative:
Custom Web and Mobile Software Development
14. ARKA Softwares:
ARKA Softwares – a top-notch outsourcing company that has been offering IT consulting and support services globally.  Established 8 years back, ARKA was founded with the aim to offer best IT services to organizations that either cannot afford to hire an in-house IT team or are not willing to do so. And today, ARKA has enlisted itself among the top Mobile app & Web Development Company in USA. This amazing progress in such a short time is the resultant of superior work quality, consistency in performance, and dedicated commitments.
Services Provided by ARKA Softwares:
Mobile App Development (Android, iPhone, Cross Platform), .Net Development Services, Angular JS Development, PHP Development Services, eCommerce Development Services, Design Solutions (Web Design & Mobile UI Design), ROR Development Solutions
15. CDN Solutions Group:
Established in 2000, CDN Solutions Group is a leading software development company, offering a wide
range of web and mobile technology solutions across the globe. The company has a team of 270+ highly
qualified and experienced IT professionals who can deliver best of technology solutions and consulting
services across diverse business needs.
CDN Solutions Group always try to enhance customer experience and for that they provide the major
factors in their development strategy such as Quality, Speed, Responsiveness, Cost Effective, Risk
Elimination, Scalable, Consistent and Value Addition.
Services Provided by CDN Solutions Group:
CDN Solutions Group has developed more than 1400+ innovative apps for all web and mobile platforms.
CDN team has the vision to turn client's dream into reality. Key services of CDN are web development,
mobile app development, CRM and ecommerce development and IT outsourcing and consulting.
16. Contus:
Established in 2008, Contus is known to bring a digital technology transformation for various business and several industries. The company has provided client satisfaction to top players in the market like Mahindra Rise, Accenture, The World Bank, CBazar and others. Reigning for more than 8 years now, Contus is honored to design rich eCommerce websites to build your brand, engage global customers, and give you higher business conversions. The company allows you to go live quickly, makes you marketplace ready, provides mobile commerce with exceptional responsive themes and reach out to million users via social (digital) media.
Services provided by Contus:
Contus have a progressive hand-on experience in mobile app development, eCommerce development, Magento development, web app development and cloud solutions.
17. Peerbits:
Peerbits incepted in 2011 and within 5 years they carved their niche globally in the mobile app industry. Raising the bar of developing word class mobile apps, Peerbits forte lies in crafting pathbreaking UI and thereby providing a comprehensive UX for the success of client's business.With a team of expert iOS and Android app developers, Peerbits endeavor to transcend the mobile business with their technical proficiency.
Services provided by Peerbits:
With an aim to provide mobile solutions for the success of businesses, Peerbits drive mobile app development with innovations, healthy discussions, and giving personalized touch to every app. Their core competencies lies in designing user-friendly app interface, giving unparalleled user experience.
18. Dot Com Infoway:
Dot Com Infoway, an award-winning, CMMI Level 3 multinational information Technology Company, is a pioneer in delivering software development, mobile application and Internet marketing solutions and technologies to business. With offices in India, the United States and Germany, DCI is positioned to become a leader in delivering advanced IT services for your business.
Services provided by Dot Com Infoway:
Mobile Application Development, Software Development, Website Design and Development, Mobile Apps Marketing, Digital Marketing
19. Fuzz:
Fuzz is a leading name in the field of app development that design and develop innovative business solutions which is committed to developing best-in-class product ecosystems for its associated partners and customers. Its development methodology includes full time engagement of curious, thoughtful people with a multi-disciplinary approach for completing the product development lifecycles to develop beautiful, usable, and well engineered products or mobile apps. Since the beginning of iOS or Android app market industry, Fuzz has developed customized solutions for enterprise apps, mCommerce apps, publishing platforms and all new digital places for the Fortune 20 and on the far side.
Services provided by Fuzz:
Fuzz has developed more then 200 extraordinary apps for all mobile platforms including iPhone, iPad, Android and tablets. Team of app developers and designers are experienced and skilled professionals and focused on developing ultimate user experience with natural strength in hybrid apps and cross-platform approaches.
20. TechAhead:
They are known for their perfection & excellence in mobile app development industry. TechAhead provides mobile consulting, design and development services and having world wide clientele and is famous for developing dynamic, interactive, and user-focused mobile applications with skilled team of working professional committed to quality and time. They have their proven track for complex and most critical iOS app development and having 100% success rate in app store approval. Ultimate team of early adapters and developers for high quality android apps.
Services provided by TechAhead:
Key services includes mobile consulting and mobile application development (iPhone, iPad, Android and Windows phone) and web application development and have developed mention-worthy apps for all platforms with updated technologies. They believe in problem solving, user engagement and creating amazing experience.