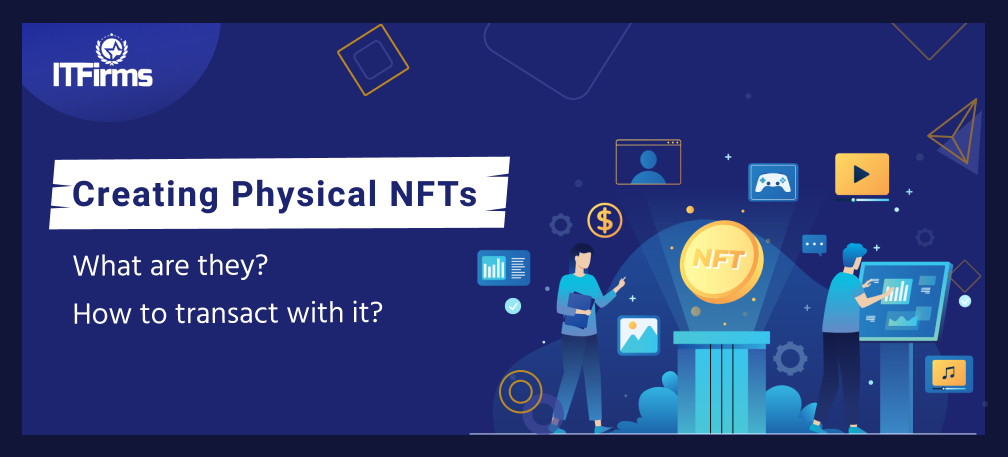 Creating Physical NFTs: What are they? How to transact with it?
"Just about anything can be an NFT (Art, Music, Video Game Items, Trading Cards/Collectibles, Big Sports Moments, Memes, Domain Names, Virtual Fashion, & Miscellaneous Online Items)!"
Amidst the growing chorus of Cryptocurrencies, countries slam 'unwarranted' NFT comments and declare support for their physical entities. The blockchain, NFTs, and crypto space have the potential to completely reshape the way organizations are structured and interact. If you are into NFTs or are on the radar for innovative new projects then you are in the right place. Strap in my friends, this is time for the deep dive!
What is an NFT?
NFTs are collectible digital assets that hold value, just as physical objects hold value. So if you create a painting, or sign on a sheet of paper, you can convert it into an NFT (assumption) and can sell it digitally in bitcoins. This way the person who buys the painting NFT becomes its owner who can further sell it in Metaverse. Examples: Art, Music, Video Games, Trading Cards, Collectible Items, Big Sports Moments, Domain Names, Virtual Fashion, and Memes.
What is an Allowlist?
An allow is a method to register one NFT drop to have purchasing rights. The person who wishes to buy must be willing to share their social details, social media handles, and wallet ID/address (ERC 20 address).
What is minting an NFT?
The process of making your NFT part of the Blockchain is called minting. Blockchain is a public ledger in which anything that is written becomes permanent. It circulates the tokens, makes them trackable, and easier to sell and collect in future. The process of minting is also sometimes called the process of creating a physical NFT;
Enter your personal details and the details of the NFTs you wish to possess;
Your information will be used to register you and allow you to mint the NFT;
The allow list campaign will then close;
You will be notified of the specific minting period;
You will have to log into the [Campaign] and ensure that your ERC-20 compatible wallets are connected using the 'Connect Wallet' button;
You will then be able to mint and purchase the NFT;
The NFT will then be dropped into your ERC-20 compatible wallet (For example Wallet connect or MetaMask)
To purchase an NFT, you must ensure that you hold ETH (Ethereum Native Token). You can hold extra holdings for a gas fee (payments that compensate computing energy for processing and validating transactions on blockchains where NFTs are located).
Connect your wallet within the [Campaign] site.
Click the 'mint now' button.
Ensure that you review the gas fee before confirming it.
Your collection will reflect in your ERC-20 wallet.
What are Physical NFTs? How to convert physical artworks into NFTs?
What if our NFTs could be tied to physical objects? Some companies like Beeple have already done it earlier, but the vast majority of NFTs are still digital – you can view them on your screen. That's all about it. If you want to hold it, feel it, or hand it over to your friend you're pretty much out of luck!!
This is where Uniqly.io comes in. They are the best platform that serves as a bridge between NFTs and physical objects. You can easily create physical products from NFTs or go the other way – create NFTs from existing real-world objects. You can buy all the merchandise like T-shirts, hats, sweaters, and canvas prints and redeem them for an actual tangible object. You can also send in your object and after they verify it you get an NFT token back. Uniqly has raised approximately $2 million through a token sale recently.
Do NFTs have real value?
There are diverse opinions on this. NFTs have value just like real-world objects. You can have your digital token with a tangible physical object.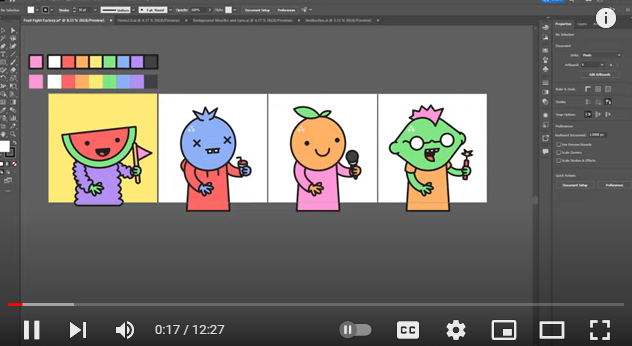 What are NFT Generators?
NFT Generators is the best way to create your own NFT collection. NFT makers add layers to design, import graphics or use templates to create NFT graphics.
Best NFT Generators that turn your art into NFTs in 2022
These automatically generate the metadata that is compatible with Ethereum, Solana, and Cardano.
The AI-based NFT generators transform the imaginations into NFT art seamlessly.
Such tools allow customizing, sharpening, and enlarging the NFTs using NFT Art Generators that are also AI-based NFT Copywriter, NFT Sharpening tools, and NFT collection makers.
They help in keyframing, colour grading, and motion tracking.
Some of these have VQGAN+CLIP for creating artworks from text prompts.
Examples: Hotpot.ai, Filmora, Fotor, UniqMyNFT, AppyPie, nightcafe.studio, NFT Art Generator.
How to create a digital NFT?
NFT makers help create digital NFTs* (with or without coding). NFT builder applications like Appypie design provide the perfect tools needed to create exquisite NFT art. They come with a unique template-based NFT art creator
*List of Digital NFTs: Baby penguin, bill bull NFT, Cartoon Rat, Clever Canine, Cool Invisible Friends, Cryptolate NFT, Crypto Ape, Crypto Baba, Crypto Bats, Crypto Bear, Crypto Bonz, Crypto Bull, Crypto Bunny, Crypto Cupid, Crypto Heart, Crypto Kitty, Crypto Kong, Crypto Lion, Crypto Lucifer, Crypto Mystique, Crypto Pirate, Crypto Skull, Crypto Super Girl, crypto Veggies, Crypto Zombie, Dog Dash NFT, Fiesty Doge, Freckled Girl NFT, Lazy Lion, Little Devil, Mojo Jojo NFT, Mr. Cuddles NFT, Mr. Pig NFT, Panda Punk NFT, Pixel Love Bunny, Pixel Punk NFT, Pixel Toddler, Richi Paw NFT, Rickey Rat, Robo Cat NFT, Robot 3D NFT, Sleepy Elephant
How to generate and mint your own NFT Collection with NFT Generators (without coding)?
NFT generation is known as NFT minting. This is made possible by using smart contracts, which are computer codes stored on Blockchain. NFTs are digital certificates stored on Blockchain. Every NFT is unique and can be purchased or sold in cryptocurrencies.
Choose a design template
Customize your NFT
Export and sell your NFT
How to create a physical NFT?
Physical NFTs are also called physical tokens. Examples: Adidas Originals, RTFKT Studios, WENEW, GAP, Mattel.
If you are interested in the idea of linking digital NFTs to physical items, then create a digital twin of that item by taking a photo from your phone/camera. Attach all ownership details, size, and properties of the object to the virtual file.
Then choose a trustworthy NFT marketplace like OpenSea to mint your object. It will involve coding smart contracts and managing the transferability of the NFTs.
Once NFTs are minted, they cannot be modified. Therefore QR Codes, NFT Tags, and coding details must be double-checked while linking digital to physical assets.
What are the benefits and use of physical NFT creation?
Every transaction takes place between buyers and sellers. These bring recurring royalties every time asset changes hands and the seller gets a cut.
The buyer of a physical NFT might not have the actual copyright of the asset, so they may not get to distribute, share, or even display it in some cases. It is possible to create a physical NFT from a digital NFT and then sell the digital NFT to one person, and the physical NFT to another person, without it being linked to the NFT.
Conclusion and Scope: What's in the offing?
This way NFTs have a wide range of applications for digital and physical assets. Digital NFTs like CryptoPunks, the Bored Apes, and the NBA Topshot collectibles can be associated with their physical forms to provide traceability, certification assurance, and authentication. Top NFT Development Companies point to linking the NFTs to physical assets as one of the strongest cases for the use of NFTs and blockchain technology.