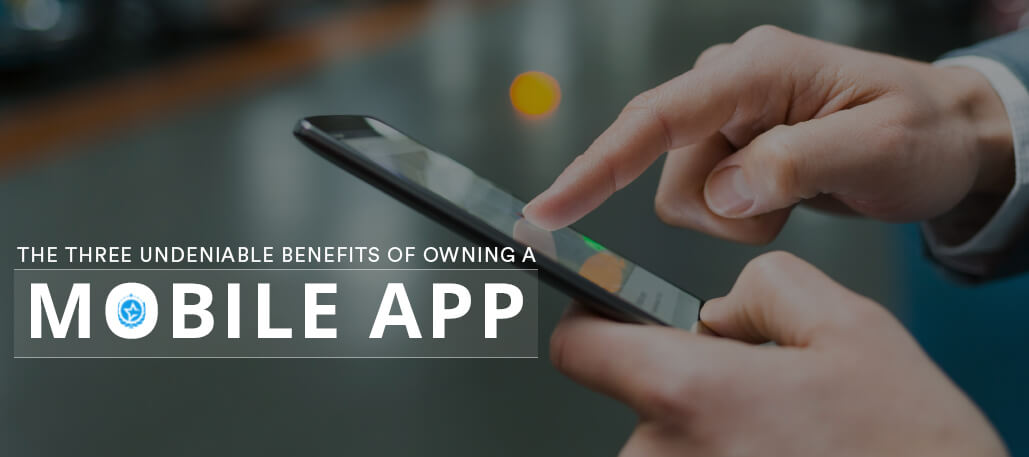 The Three Undeniable Benefits of Owning a Mobile App
Every day, we come across the phrase 'the world is going digital' either in news, from our colleagues in office, from our young siblings, from the stats mentioned in various authentic reports by Forbes, Smart Insights or various other sources. No wonder, we all have accepted that a mobile app is fundamental for a business to reach to the global audience of all ages and all professions.
For a business owner, quotes like 'if your business is not on mobile, you're not growing' are not that apprehensive than 'If you're not using mobile marketing to attract new customers to your business, don't worry — your competitors are already using it and are getting those customers instead."
If you believe that brands like Starbucks, Nike, BMW don't need a mobile app to increase their sales, you are wrong. You'll be surprised to know that the most innovative brands aren't just connecting through advertising but mobile apps are helping them to connect with their fans, keep them engaged and convey their messages in a mobile marketplace. Experts at BMW, Domino's Pizza,Shell have realized that mobile is the future of on-demand economy.
At the same time, many small businesses that interact with our everyday life have started their own dedicated app – whether a local beauty salon or a café nearby. They are marketing to the next level and delivering reliable and quick services when ordered through the app.
Besides these influential examples, there are few undeniable and practical reasons that can't be ignored and will make sense to each one of you in some or the other way. Keep reading, I am sure you will establish a connection.
1. Give more value to customers
Today is the time when customer satisfaction is the top concern, which ultimately comes from connecting with the audience, understanding their needs, providing them exactly want they expect and value for their money. Now, to connect with audience, nothing but a mobile device is the best medium as people worldwide spend an average of 90 minutes in a day on their phone.
It provides on-hand information about what your business is all about and how it is delighting them including sales and promotions. A mobile app plays an important role here as it offers a great level of personalization, and a business owner can target each customer personally with rewards, serving them better.
2. Be visible at all times, everywhere
Yet another advantage of mobile application development that relates to the above (in connecting better with the audience) is showing your presence on their mobile screen. Perhaps out of those 90 minutes, it may happen that the fifth-time a user unlocks, scrolls and scans their device, they explore your product and services., and get inspired to use them.
3. Reap the seeds of loyalty
After the massive brand promotions, advertisements in news channels, on hoardings,mailers, flyers, billboards, Facebook banners, customers tend to overlook your marketing efforts. In this case, mobile app helps in establishing a closer and sincere connection with your customers, encouraging them to gain loyalty and acquire that trust towards your product and services.
Clearly, when you are easily accessible from everywhere, you are the first choice of customers. This can be an advantage to your company, provided your app is engaging and solves a real-world problem.
Convinced yet? I'm sure, you are. Now that you've had the taste of the many merits of having a dedicated mobile app for your business, where are you going to begin?
You have two options.
Either you can opt for in-house development, hire a freelancer.
Or you can hire a dedicated mobile app development agency like Intellectsoft, Konstantinfo, Fueled or any other from our several ranking lists. The second option will prove to be better in the longer run as you don't have to worry about the design, coding and technicalities. Also, for any post deployment support and maintenance, the teams are ready to help you.
These are some of the leading names in this category and can be trusted for their highly-polished app solutions they offer.
For top-quality development, refer to this list of world's top mobile app developers for 2017.
The selection you make today is going to set the foundation for the future of your business. It's in your hands whether to become the user's first choice- today, tomorrow and forever.