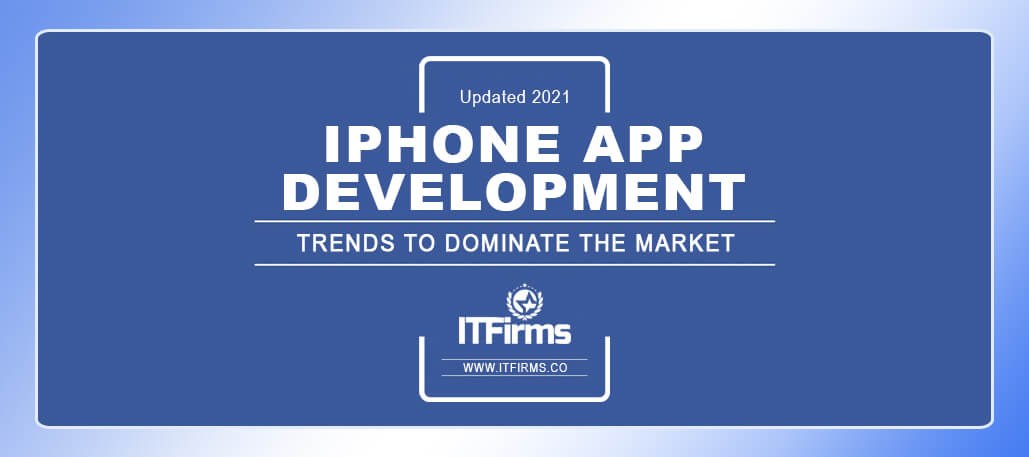 Top iPhone App Development Trends to Dominate the Market (Updated 2021)
iOS developers will try creating apps that can easily connect with any internet-enabled machines, apps that embed powerful functionalities by establishing IoT connections.
Here's what we can see coming from the iPhone app development to dominate the market trends in 2021:
Swift 6
Swift is a general-purpose compiled programming language for iPhone app development. It is multi-paradigm and built with the open-source LLVM compiler framework. It is compatible with Objective-C libraries. It is faster than Python and highly performant than Java. It outperforms Java and similar languages but is significantly slower on few binary trees. All these benchmarks set Swift to be in trend in 2021.
Core Machine Learning
Core ML takes complete advantage of the hardware technologies – CPU, GPU, and a neural engine. It embodies machine learning models over a set of data, providing it with an algorithm to reason and learn from those data. Windows Machine Learning makes use of the Open Neural Network Exchange (ONNX) format for its models.
Augmented Reality and ARKit
iPhone developers use the ARKit framework and RealityKit to build unparalleled augmented reality experiences for iOS, iPadOS and AR platforms. More ideas will come into reality with this trend in 2021.
Internet of Things
IoT is an upcoming mobile app development trend that involves technologies compatible with Android, iOS, hybrid and cross-platform applications. We can switch our TVs and AC's with mobile phones and connect the internet router with TVs and mobile phones. With an ever-increasing percentage of smart devices, this trend will never be out of date.
CloudKit
CloudKit tops Apple's iCloud service. It is suitable for applications that do not require device support. Automatic sync, Powerful services, data management, secure authentication, share data and customize the interface.
iOS 15
This version update is an improvement over the previous versions and will accompany newer phone versions.
Privacy Updated
Apple's new privacy updates come with a privacy nutrition label. It is pieced together, shared, aggregated, and monetized. App Store privacy labels include information about data types, text messages, email and gameplay content. App analytics include App Clip data so users can view installations, crashes and sessions.
The Apple HomeKit
Apple HomeKit connects and controls your electronic devices like lights, thermostat, voice control, smart door, smart garage, water heater, air purifier, air humidifier, door locks, window shades, cameras, plug and motion sensors. If you have an Apple device, you're sure to explore the benefits that Homekit brings forth in 2021.
Apple Pay
Apple Pay accounts for smart online payments with Apple devices. These are secure and will prevail throughout 2021.
Advancement in AI and Siri
Apple's smart device embeds AI-based virtual assistants like Siri into them. A stable internet connection and pair devices are all you need to explore. These can help you search, play music, send an email, create a schedule, make-a-note, notify you, set-an-alarm, tell you a joke, a story or a podcast and all the fun things to make your life better.