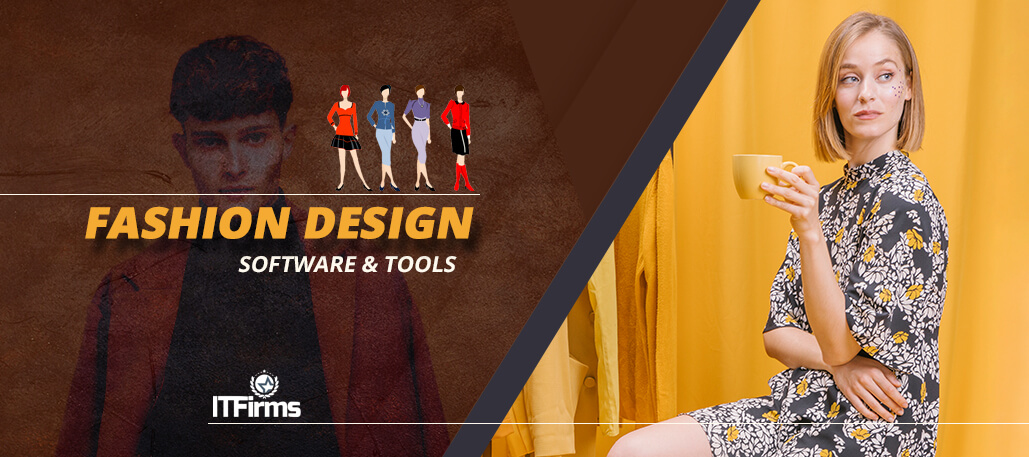 Best Fashion Design Software
Here is a list of best open source fashion design software tools that help designers select matching patterns and separating colours while designing a fabric digitally!
Fashion Industry has always been in tremendous demand, bobbing up with budget-friendly, for all body types, quality uncompromised, stylish and comfortable silhouettes. The fashion design software 2020 is important to give a design dimension to the clothing in demand. Starting from an initial 2D sketch going forward to a 3D sample and then further revising it. Designing clothes in real-time with the help of automated computer software for fashion design helps users instantly visualize any number of variations, no matter how eccentric or experimental they maybe overall, it's all a beauty of Ctrl+S and Ctrl+Z.
Key Features of Fashion Design Software:
Design Database
Color Matching
CAD Tools
Design Export
Fashion Illustrations
Fabric Matching
Pattern Grading
Pattern Design
Pattern, Color & Art Storage
Presentation Tools
How does fashion design software help?
A free fashion design software automates the sketching, wireframing, prototype and blueprinting tasks before the actual fabric is cut and sewed. It involves marker and pattern making, cutting and production planning. Addressing some of the major concerns while using open-source fashion design software ITFirms lists premier free and open-source fashion design software that solve various business problems.
Here is List of Fashion Design Software:
This digital fashion design software helps in digital transformation through virtual prototyping. This software can be used for everything from styling, grading, design development to animation. It is truly revolutionary to take flat garment shapes and being able to digitally sew and drape them into a 3D rendering. It allows pattern makers to adjust volumes, lengths' and details in real-time. Such platforms also help in reducing the development time by real-time collaboration using platforms without actual shipments.
Valentina is an open-source pattern drafting software. It is particularly used by small-medium sized textile manufacturers. It enables users to understand the styling and pattern drawing, useful for contemporary pattern makers. It can be used as a CAD Tool, to design databases, design export, to match fabrics, for fashion illustrations, to design patterns, to grade patterns, to match pattern/colour/art, and as a presentation tool.
It is a free and open-source complete 3D creation suite for artists and small teams which is entirely supported by a pipeline for modelling, rigging, animation, rendering, compositing, motion tracking, video editing and game creation. This tool suits smaller firms that imbibe a responsive development process. It can run on multiple environments like Linux, Windows, Macintosh computers. Its interface makes use of OpenGL to provide a consistent experience. It is free and open-source but the interested users may invest, participate and help to advance this collaborative tool.
Pattern Design software is offered by EFI Optitex to enable users with 2D and 3D visualizations in a single platform answering all the needs in garment industry like sewing, knitting, crochet, CAD, surface, fabric etc. It helps in maximizing accuracy, helps in getting early feedback before the first physical prototype, creating virtual samples in various sizes via advanced grading tools that allow designers to simultaneously grade their patterns and visualize an accurately draped resultant in a 3D digital environment.
Browzwear is a premier solution for 3D apparel design, merchandising and development that reduces the number of iterations and makes them market-ready. It is a fashion design software for beginners that can enable true to life 3D. Its products include Vsticher, Lotta, Stylzone, Fabric Analyzer, smart design.
This clothing design software comes along with a lot of possibilities for those who are into design. It has libraries that have thousands of sketches, that can be manipulated, altered, resized by the users to produce their portfolios, mood boards, trend boards, concept boards, pattern boards, line sheets and more. It contains reference sketches for women, men, kids, costume, in-store and handbag etc.
Tailornova is an online fashion design software that can help in creating unlimited designs quickly. It helps to create visualizations in 3D and get custom-fitted patterns in seconds. It helps in creating sketches to 3D samples to patterns to instant fashion design templates. It also enables previewing 3D garment samples, flat sketches, and made-to-measure sewing patterns that are ready to download and cut and sew. So Tailornova is good for DIY Sewing Community, those who are learning fashion, fashion merchandisers, boutiques selling clothes, tailors and dressmakers, Indie designers, Apparel brands, pattern retailers, specialty apparel manufacturers etc. It processes to cut and sew, laser cut for sewing bots, importing patterns into CAD.
It is an all in one diagram software that contains massive templates and symbols for creating network diagrams, floor plans, engineering wireframes and also textile sketches. It has a rich gallery of templates and examples, including flowcharts, UML Diagrams, fishbone diagrams to accelerate understanding and drive innovation. It is easy to get started with. It has robust file compatibility and cross-platform support.
Here are few more fashion (Clothing) design software:
TUKA 3D
MarvelousDesigner
C-Design Fashion
Vogue Runway
WSGN
DesignHill
Cameo v5
Digital Fashion Pro
At the End: Which free digital fashion design software should you choose?
The list discussed above is illustrative as there are many free open-source digital design software out there in the market that comes with a set of tools for fashion and decor artists to help streamline the process of designing prints for fabrics. Fashion designers can mix and match prints and various colour combinations, for various shapes, sizes and forms and then can come to conclude one final product. This helps to save a lot of time, effort and allows them to produce a market-ready product in less time.