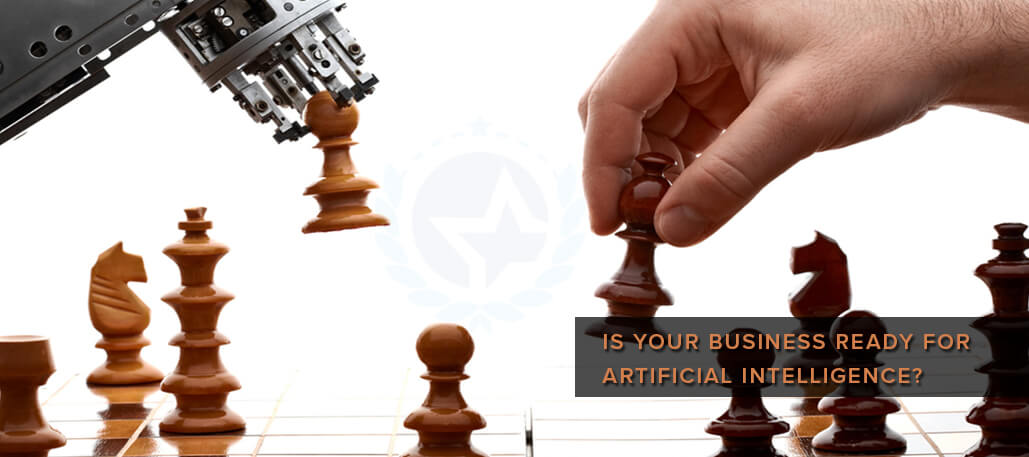 How to Advance Your Business Through Artificial Intelligence
Is your business ready to conquer the new automated and the digitally connected world? Is your business ready for Artificial Intelligence?
If you're really thinking of growing your customer base and revenue in the future, you should now transpire a business strategy that involves the use of artificial intelligence (AI). AI is ready to disrupt the businesses across industries, so, it's time you get on the wheels for more connecting and advanced customer services.
AI app development is already transforming workplaces.With more keenness towards adopting AI by the organizations and business groups, the demand for expert and experienced AI app developers and app development firms has increased.
In the past few years, AI technology has gathered and mixed the right components that could lead to its best use for enterprises, small-sized online businesses and top brands.  The level of AI usage has gone several notches up as the expert technologists are finding new ways to incorporate it for driving the business.
Naturally, few years before, it was far from being implemented in the real world. In fact, it was only a fictional stunt in movies that we always witnessed. But now, AI is omnipresent.
Some of the biggest examples of AI usage for business in the recent times are:
> Nvidia, along with Avitas Systems, has planned on AI use to the rescue, in the petroleum and gas industry. The teams have decided to use artificial intelligence and machine learning to speed up and precisely record the data of the industrial inspection. A wide array of camera-laden drones and sensor-driven robots are on a mission to collect the necessary data and image, in order to avoid accidents, to address issues by unnamed aerial vehicles.
With Nvidia's DGX-1 supercomputer, Avitas will be using an artificial neural network rooted in deep learning, which will be made up of the complex algorithms and will mimic the human brain's capacity to learn, recognize patterns and distinguish differences.
Until now, in its most recent quarter, the American technology company Nvidia has housed majority of its revenue from AI sector.
> Last month, Starbucks– the coffee giant in the world, partnered with South Korean Telecom (SKT) to implement AI-based coffee order service. In the future, when you'll walk in the nearby Starbucks store, you'll be ordering your favorite cup with a machine rather than human. This new SKT-Starbucks partnership will allow customers to order through a voice command – may be through a portable AI speaker.
> The world's largest beverage brand Coca-Cola generates heaps of data everyday at every phase including production, distribution, sales and customer feedback. They have lately discovered the ultimate way to process this data in the most intelligent, accurate machine learning format using AI. They recently unveiled their idea to incorporate a virtual assistant AI bot in the vending machines in malls and entertainment complexes, where users will order a personalized (make their own) flavor by mixing the various flavors available- the machine will create the perfect algorithms for the company.
This way, Coca-Cola Company will marshal user's preferences and come up with novel flavors in their drinks. A whole new exciting and magnetic experience for the brand lovers.
So, it's all about this extensively available data today. And if you choose the right ways to capture, store, and transform this data into actionable insights so that you can innovate your product line, improve your service by making it more customer-friendly and thus, monetize heavily, you're the conquering hero. Unarguably, this doesn't stand true only for Fortune 500 or leading brands, startups and small-sized enterprises can leverage the power of AI in the workplace for the staff and potential consumers.
Artificial Intelligence is also making mobile apps smarter. So, the first step for every app owner now is to embed AI tools and software in the mobile app. Reach out to the finest mobile app development companies who are now working on AI app development strategies, taking the businesses to a new AI-driven hemisphere.