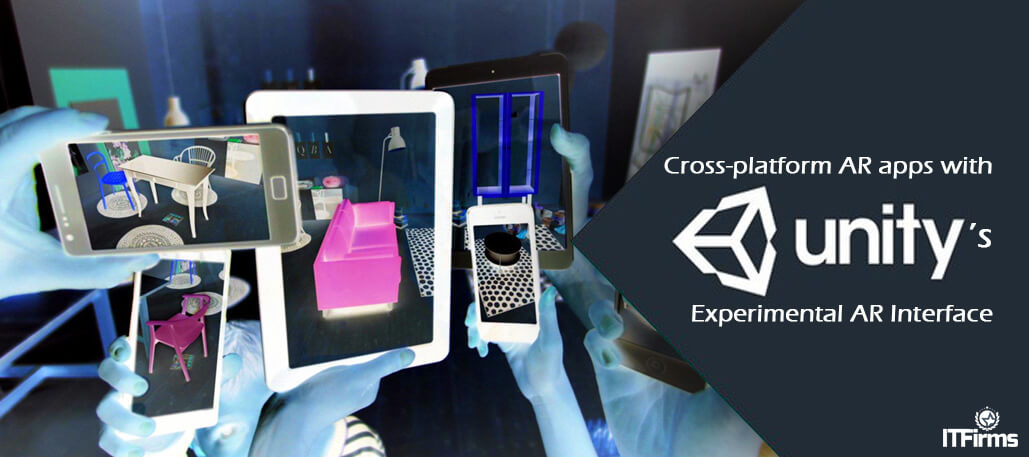 In trend – Cross-platform AR apps with Unity's Experimental AR Interface
Over the last few years we have seen different technology verticals being disrupted with comprehensive cross-platform solutions. This has allowed developers and technologists to adopt hybrid approach to allow businesses and users with cost-effective solutions –roping in different facets and variations of a solution into one unified offering. We have seen this happening to apps and communicative interfaces belonging to different operating systems, service platforms and performance channels. Now, the latest in the block is Augmented Reality apps.
Apple's ARKit and Google's ARCore are among the top technologies to offer you the chance to have cross-platform AR apps. And this is made possible with Unity's Experimental ARInterface playing as a mediator. The API is designed to develop apps based on combined features of both to create blended user experience.
The process of bringing ARKit and ARCore together was a tough process as they have different traits to offer and are written in different languages. But, with advanced cross-platform engineering offered by Unity in the form of ARInterface, it has been made possible.
ARInterface (which can be downloaded from the Unity GitHub) connects the two systems beautifully and brings them along to process heavier and more detailed Augmented Reality experiences.
During a session when Unity's Experimental ARInterface was demonstrated as two developers were playing a game on iPad, it came out with a great response. The community found it offering authentic AR experience and found it coping up with advanced technological resources to offer added value – that was missing with native offerings.
For multi-platform AR development this has proven to be highly resourceful as we are seeing a lot of new technologies and devices coming up in this domain. And with attempts to make Augmented Reality as simple as possible to use, cross-platform apps are going to be at the top of any AR source. This should further take AR apps to the mainstreams and allow users to connect it with different gadgets and allied resources to serve them dynamically to enhance usability and experience of AR. And no wonders, if we soon see households getting access to AR apps running on PC, HoloLens, Xbox One, and Android at the same time, offering them with great possibilities using one comprehensive AR facility through Unity's Experimental ARInterface.