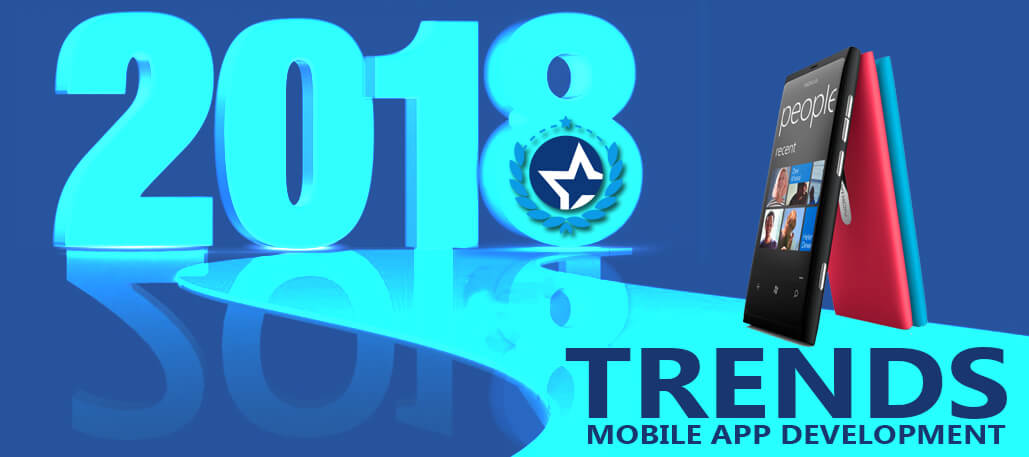 Mobile App Development Trends for 2018
Another revolutionary and breath-taking year in terms of technologies introduced, new notions of app development and proliferation of wearable technology are about to end. The trends that were talked about a year ago gave birth to new concepts, brought a serious revamp in the prevailing practices and left us all thinking about the future.
Therefore, we, as one of the leading mobile app development companies, attempt to list down the probable trends that are expected to impact the technology domain in years to come.
Mobile App Development Trends 2018
Artificial Intelligence (AI)
It is one of the hottest trends of the passing year and is certainly a part of trends that are likely to dominate the next year as well. Despite its aggressive adoption by companies around the globe, it is yet to become a mainstream. Hence, tech evangelists and mobile app developers continue to bet on this aspect of revolutionizing apps. As per a report by IDC, by 2020, the revenue generated by AI-powered apps will reach $47 billion. The technology has tapped varied segments of the business to bring out results that were once a mere imagination.
According to Gartner, AI will be the top priority for investment for more than 30% of CIOs. This clearly states that how boldly this segment is set to mature.
Internet of Things (IoT)
IoT has been one of the popular topics of discussion and implementation in 2017. And we expect that the domain will continue to remain one in 2018 as well. Bringing to light the concepts like smart homes, smart cars, industrial IoT, smart cities and more, IoT opened a gateway of opportunities that can make a difference to our routine. While there is a lot to be tapped on, it remains on our list of mobile app development trends.
According to Senior Vice President of enterprise systems at IDC and as quoted in a Forbes article, by 2025, there will be approximately 80 billion connected devices.
Augmented Reality (AR) and Virtual Reality (VR)
Not just entertainment and gaming industries, AR is set to transform industries like healthcare, sports, retail, real estate, lifestyle and more. Pokémon Go held the world spellbound with its interactive and virtual capabilities. There is still a wide room for innovation and we expect it to gain momentum in 2018. The technology giants like Google, Oculus and Samsung have already put their foot on accelerator showing a trailer of what VR is capable of by their in-house VR-enabled devices. The demand for such devices is on the rise and we expect it to break all records in the coming years.
Cloud-based Apps
Cloud-based app development is likely to see a boost in the upcoming year. Cloud-based apps are secure, accessed over the Internet, require less storage space, load faster which reduce the bounce rate and most importantly, can run across mobile platforms, browsers and devices. The demand for such apps is likely to grow and it has been predicted by CISCO that cloud apps will drive 90% of the mobile traffic in the upcoming years.
Mobile App Security
You just can't rule out the security aspect. It is the most crucial factor for implemented procedures to yield out intended results. With companies working more and more on cloud development and sharing the sensitive information over distinctive online transmission channels, it becomes important for developers to secure the entire ecosystem before hackers prey on the circulated information for their vested interests.
Final words
The latest acceptance by Google of Kotlin as the programming language for Android app development will also see a serious boost in the next year. It is similar to what happened with iOS app development when Apple introduced Swift. App developers switched from Objective-C to an easier and more efficacious way of building apps, that is through Swift.
The sales of smartphones are expected to touch 2.1 billion units by 2019, as predicted by Gartner. Hence, there is plenty of room for mobile app development companies to work around in the domain.