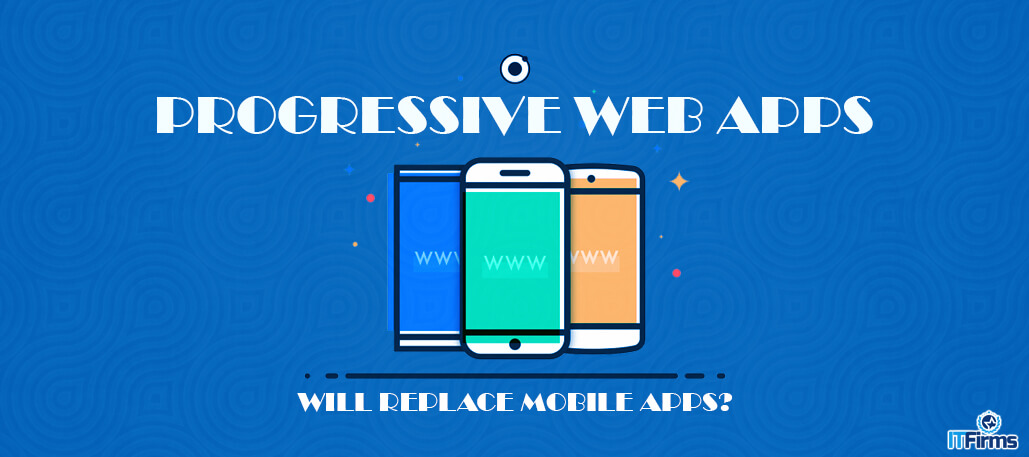 Progressive Web Apps – Will Replace Mobile Apps?
As the name suggests, Progressive Web Apps (PWA) is the best blend of web and apps that will push the mobile web forward and help mobile developers reach to a wider audience that are lies beyond the app stores.
"For most of the web, poor network connectivity destroys the user experience. We can do better."- Jake Archibald, Instant Loading: Building offline-first Progressive Web Apps – Google I/O 2016
A new panache in the digital panorama, proposed by Google last year, progressive web apps are designed to cater to every user- using desktops or mobile devices. Though the concept isn't new as mobile browsers allowed (since 2011) users to bookmark a website and browse through it later.  While the new web versions look and feel like a mobile app, they can also run offline without an active internet connection or in low-connectivity areas.
What are Progressive Web Apps?
As per a white paper released by Inspire HUB Inc., PWAs are the secret Service Worker that works in the background- a JavaScript background task that substitutes the web cache that resides in a cache application programming interface.
They are named so because they're built on an app shell model and works across devices to be used on a common browser creating an app-like experience on the web.  But then not a web app but a progressive web app? Aren't you curious?
It's because the more number of users interact with the app, the more of it is available offline. So, a website progressively becomes an app, earning the trust of users.
Currently, service workers are available on Android with Chrome 50; no other browsers support them up until.
Likenesses and Differences against Mobile Apps
If we talk about a utopian web app model- it's imagined as the best combination of a web browser and native apps. However, this new option has some similarities and differences when compared to mobile apps, which ultimately result in revealing its pluses and negatives.
Feels like an app, works like a website- PWAs' main aim is to serve offline and across multiple devices including laptops, desktops, tablets and smartphones. Unlike the app store specific app, web apps are easy-to-access by not an app store enthusiast.
Further, a web app model like this will act similar to a native app a sit can make use of a mobile device's features like camera, GPS, contacts. This access is limited though. Plus, progressive web apps can employ advanced functions like sending push notifications such that the just from the browser the business owner or the website owner can broadcast a message to all associated contacts.
The best is web apps are not required to be downloaded on the device but are shareable as web page.
Conversely, web apps are not that customizable as native mobile apps but are fast and quick-to-load.
All things considered, there are no performance comparisons between web apps and native mobile apps as both equally serve a user need and can't outplace one another. A mobile app is the fastest growing trend that has years to go becoming the first love of almost over 80% of the global audience. Mobile app development is here to stay for several years from now. While the introduction of web apps will be a big relief for all those who own a smartphone, but aren't that app-savvy.
Nonetheless, users rather shift their habits of web browsing and app usage as per requirements.
That said, mobile apps and progressive web apps are irreversible and are both desirable in their own ways.
What's your take on this? Will you replace your mobile apps with web apps? Share your ideas with us. We'd love to hear from you.