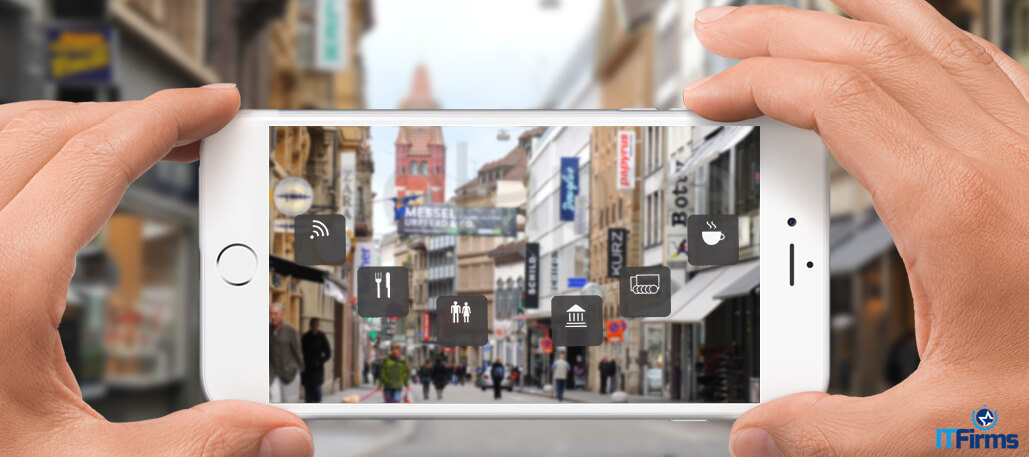 Top 5 Development Tools for Augmented Reality
The use of Augmented Reality (AR) has increased greatly over time. Earlier, the technology was limited and was used by movie directors who made sci-fi feature films. However, the time has changed especially with the success of Pokemon Go, the game that revolutionized the world in a short span of time.
After sighting the possibilities on offer, leaders from different industries have started to invest and make use of the same in their daily business procedures that eventually has resulted in improved efficiency, productivity, client satisfaction and the way operations are carried out.
There are several tools in the market that developers find useful in minimizing complexity and producing desired apps in quick time. Here's the rundown for the same.
Vuforia is one of the leading platforms preferred by developers around the globe due to its capability to deliver exceptional and reliable experiences. The tool is potent enough to recognize visual objects like cylinder, box, plane along with images and text. It can also recognize VuMark, which is a combination of picture and QR-code. Its Smart Terrain feature can reconstruct a terrain in real-time that yields out a 3D geometric map of the environment, which is certainly a boon for the developers. There is a Vuforia Object Scanner helping you to scan and create object targets as intended.
With over 400 app installs worldwide, Vuforia can be used to build iOS, Android and UWP apps. Every feature and functionality is free to use but comes out with the Vuforia watermark.
Supported platforms:  Unity Editor, iOS, Android, and UWP.
EasyAR, an alternative to Vuforia, you can rely on. It is easy, free and highly effective. The latest version of EasyAR (1.3.1) can only bring a little to the table while the Version 2.0 will have features like 3D Object Recognition, Smart Glass Solution, Environment perception, Cloud Recognition and App Cloud Packaging.
The bundle of joy is brought by the fact that everything is free of charge. All you need to do is register, generate the plugin's key and you are good to go. Documentation available for the setup is extensive and understandable, which makes it quick for you to get started.
Supported platforms: Unity Editor, iOS, Android, UWP, Windows, and Mac.
The latest version of Wikitude is a powerful solution for app development that comes with excellent features like 3D tracking technology, image recognition and tracking, geo-location AR and cloud recognition. Additionally, it has improved extended tracking, camera options and positioning.
It comes with a free trial mode with watermark while the paid version can be purchased from $2225.
Supported platforms:  Android, iOS, and Smart Glasses.
For the best computer vision technology, you can bank on Kudan platform. It's smart and efficient with the best visual Simultaneous Localization and Mapping (SLAM) tracking technology. It is regarded as the best solution for image recognition, quick development and unlimited number of markers. It is one of the leading and advanced tracking Marker less AR engines that help in producing gluing and effective apps. 3D Recognition Computer Vision Technology is what makes it stand out that is good enough to connect the link between Internet of Things (IoT) and Artificial Intelligence. In addition to this, it grants systems the ability to gather essentials, process accordingly, analyze what's important and understand the content in the form of images. It also effectively maps surrounding environment, objects and location.
Supported platforms:  Android and iOS.
Another popular tool that makes it to our list is XZIMG. It recognizes simple images and black & white markers quite well. It includes Augmented Face that recognizes and tracks faces with perfection in coordination with Unity. There is an Augmented Vision solution for tracking planar images too. And if you are looking to replace the entire face or probably just a touch-up, then its magic face solution can do the trick for you.
The sad part is that its free trial is very limited and you have to purchase it for $1790 to make the most of its offerings.
Supported platforms:  PC, Android, iOS, Windows, and WebGL.
Closure
These are some of the prominent tools which are favored by developers today.  Some of which are free while others are paid. However, their free trials can give you a clear picture of their mettle and potential. In the end, all comes down to preferences and needs of your project. Augmented Reality is powerful and can produce wondrous results for your business provided it's put to use in the right way.