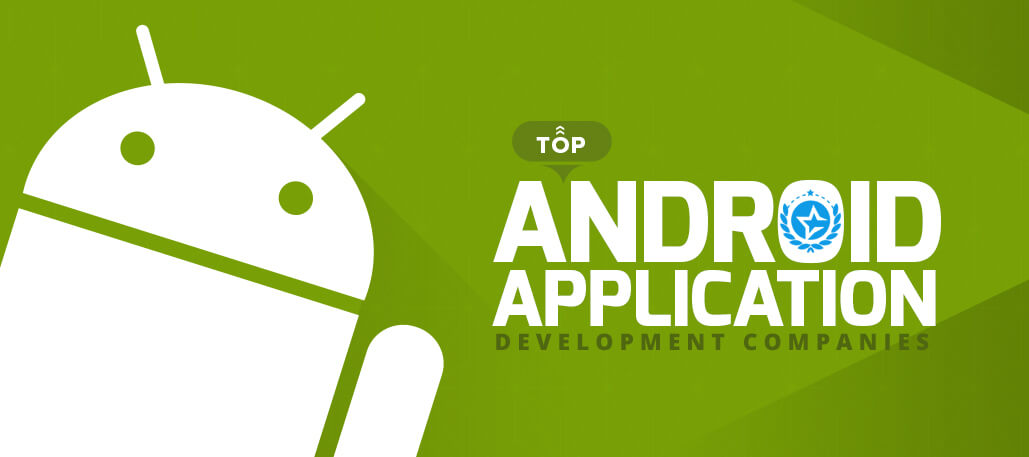 Top Android App Development Companies & Developers 2017
Android, being the leader of operating systems has dominated the mobile world from years. With mobile revolution, surging demand in smartphones and a pool of benefits, Android has become a formidable aspect of every business operating in today's modern era. The think tanks of companies plan to build Android mobile solutions to overcome challenges related to user engagement, retention and conversion. But, building a potent and customizable solution is a tough job. You can't rely on any new entrant in the market. Hence, to simplify your quest for a perfect Android development partner we present you the list of top Android app development companies and developers on whom you can trust.
Top Android App Development Companies, Android App Developers
1. Zco Corporation:
Hailing from the United States, Zco Corporation is a fantastic team of programming, design, marketing, project management business analysis and quality analysis experts. Blooming for over 15 years in the industry, Zco has got an expertise in understanding client's requirements and then implementing them to achieve best results that are loved client's customers. It's the consumer at the end. They have offered app development and web design services to world's finest business groups- Microsoft, Samsung, Verizon, Motorola, BBC America, Liberty and many more.
Services provided by Zco Corporation:
You can count on Zco Corporation for enterprise mobility services, hybrid mobile app development, mobile game development, augmented reality, animations services and enterprise software development.
2. Konstant Infosolutions:
Konstant Infosolutions is a premier software development company, offering a wide range of web and mobile solutions across the globe since 2003. The company has a team of 170+ highly qualified and experienced IT professionals who can deliver best of technology solutions and consulting services across diverse business needs.
Services provided by Konstant Infosolutions:
As a leading software development company, Konstant provides reliable web and mobile solutions spanning across Custom Web Development, UI/UX Design Solutions, E-Commerce Solutions, Database Programming, CMS Development, Native Mobile Apps Development, Cross-Platform Mobile App Development, Enterprise Mobility Solutions and IT Consulting – offering businesses delightfully tailored and trendy solutions in their budget.
3. Dom & Tom:
Dom & Tom is an end-to-end digital product development agency focused on emerging technologies. From startups to enterprise solutions the apps we produce for our clients support their strategic initiatives first and foremost through open collaboration, forward-thinking user experience, engaging design, and cross-platform development for both web and mobile. Dom & Tom has launched 400+ web projects and 120 native mobile applications with teams located in New York, Chicago, and Los Angeles.
Services Provided by Dom & Tom:
Services include Design, User Interface, Research & Discovery, UX Strategy & Design, Android & iOS Mobile Development, Web & App Development, Marketing, QA & Deployment, DevOps, and CRM & Hosting.
4. Appster:
Appster is famous for building more then just an app and hence coming in top application development firms. They believe in having best engagement model for people who have ideas and imaginations, for start-ups and entrepreneurs. Implementing retention and Virality strategies for improving the execution strategy is core competency. Appster is a leading technologist and fast growing company founded in 2011 with a focus upon working with enterprises with astounding ideas. For start-ups, company work on making everyone successful who is associated with it through its strategy and specialized solutions. Their aim is to make entrepreneurship more accessible to anyone with a brilliant vision.
Services provided by Appster:
Appster help is marketing, scaling and improving ideas provided by the client. Company team is well experienced in iOS, Android and server side technologies and work with start ups to support in business enhancement as their technology execution partner.
5. Intellectsoft:
Intellectsoft founded in 2007 and is famous for its intelligent software/ mobile solutions. Intellectsoft is a full-service custom software and mobile app development company that has an expensive set of competencies to meet the enterprise needs. Considered as the smart place to begin mobile application development. Offices located in Silicon Valley, New York, London, Oslo and Minsk. Client hire Intellectsoft for its honesty and authenticity through and through. Intellectsoft team has proven experience in developing enterprise solutions which gives them a unique insight for complex mobile app necessities. Because of its experience and expertise, Intellectsoft is also considered as one of the top player in the industry.
Services provided by Intellectsoft:
Services provided by Intellectsoft are Enterprise-Focused and versatile. They deliver agile applications with the purpose of satisfying customer app development needs. Company has delivered more then 300 projects over world wide clients.
6. Fingent Technologies:
Fingent has been in the IT software services industry since 2003 and we are a reliable and affordable Web and Mobile Development company for enterprise and mid-sized organizations.
We are a full service web and mobile development services provider with two offices in the United States (Boston and New York), India and United Arab Emirates. Our global team of over 230 talented full-time employees have helped hundreds of mid and large size organizations implement software solutions that increase productivity and profits.
Services provided by Fingent Technologies:
Web Application Development, Mobile Application Development, Product Development (SaaS) and Enterprise Software Development. We will help you solve your business challenges through software in any technology area.
7. Appschopper:
Appschopper is revered globally for developing cutting-edge apps for all major operating system, web platforms and social media. Specialized in Android and iOS app development, Appschopper has an extensive work experience with a talented workforce for delivering exceptional mobile solutions to clients of all industries. The company has shown excellent performance since 2007 in both native and cross-platform apps as they work with latest technologies and include top-notch tools for the development process.
Services provided by Appschopper:
Together with Android app development, Appschopper provides an array of services like business strategy, UI/UX design, app marketing, user analytics and lifecycle management.
8. Y Media Labs:
With over 200 products developed since 2009, Y Media Labs is the second top in this list. Creating products for powerful brands like Paypal, EMC, Staples, North Face, their 170 employee strength has a unique ability to see what others cannot. They have redefined the mobile industry by providing world-class mobile user experiences and established their business as technology leaders in the market. Headquartered in California, Y Media Labs has total four offices across the world. They create emotional connections with their clients and their work, ultimately stimulating the end-user with professional and useful mobile apps.
Services provided by Y Media Labs:
At Y Media Labs, the team has the vision to turn client's dream into reality. They serve globally on brand and product strategy, design, prototyping and testing, mobile app development (iOS, Android, Windows) and responsive web development.
9. WillowTree:
WillowTree, Inc. is an industry leader in mobile app development, which includes Android, iOS, Windows. Until now, they have delivered powerful solutions to top brands in the market including Johnson&Johnson, TimeWarner, Pepsico, AOL. The technical team at Willow Tree assures speedy development, faster deployment, high performance, cost-effectiveness, collated-teams, user-centric design, robust development, improved ROI, 100% customer satisfaction and conversions. They have created hundreds of Android custom apps, engineered wearable apps, Android TV apps and many more.
Services provided by WillowTree:
Core services are UX strategy, UX design, Android app development, iOS app development, Xamarin development, mobile backend engineering, app analytics, app indexing.
10. OpenXcell:
Openxcell is also well known name in the market industry. Their knowledgeable team is experienced enough to deliver large scale projects on or before time giving the value for money. OpenXcell has robust, focused and responsive professionals that makes them a preeminent software/ app developer. Since 2008, OpenXcell has developed more then 550 softwares and mobile apps to its wide clientele.
Services provided by OpenXcell:
OpenXcell offer broad spectrum of services that includes enterprise mobile app development ranging from simple business app to complex functionality. OpenXcell deliver its quality mobile solutions to its world wide clients and partners.
More Industry Leaders:
11. Fueled:
Fueled founded in 2008 and now ranked in top amongst other players in the app development industry with its outstanding capabilities and world class developers. Fueled team consider itself a strong believers in data-driven approach in terms of an agile application development and analytics-driven approach. Clearly understanding the requirements of clients and delivering them best apps meeting the expectations make them number one among all the players in the industry.
Services provided by Fueled:
Fueled core competency includes designing and developing mobile apps that get featured in app store with diverse skill set of professionals. They understand the needs of the enterprises and provide best solutions that helps in enhancing the business with full service engagement.
12. Cleveroad:
Cleveroad team is your reliable partner in software design and development. Starting with an idea, through requirements analysis to UI/UX design creation and development, we work hard to drive value into every project we undertake. Having delivered over 130 software solutions, we gained vast expertise in iOS, Android and Web apps development. We believe that creative thinking and collaborative approach to every step of development process delivers top-notch products.
Services provided by Cleveroad:
Cleveroad provides full stack development services – mobile, web, desktop apps development, user-first UI/UX design, responsive web design, and development, backend integration, outstaff services.
13. Techugo:
Founded in 2015, Techugo hails from the United States with offshore development centers in India and Dubai. We are among the top custom mobile app development providers with 120+ IT professionals working across internationally. In just a period of 24 months, we have brought trusted and usable custom and platform-based mobile app solutions to midsized and large companies in healthcare, telecom, retail, banking and finance, food, fashion, eCommerce, enterprise and other industries. We have some major clientele including BJP, Airtel, Godfrey Phillips, StyleMatch, India TV and StyleMatch, who rely on our mobile app solutions for their everyday operations.
Services provided by Techugo:
Our core services include mobile app development, web software development, design and assured quality management.
14. Fuzz:
Fuzz is a leading name in the field of app development that design and develop innovative business solutions which is committed to developing best-in-class product ecosystems for its associated partners and customers. Its development methodology includes full time engagement of curious, thoughtful people with a multi-disciplinary approach for completing the product development lifecycles to develop beautiful, usable, and well engineered products or mobile apps. Since the beginning of iOS or Android app market industry, Fuzz has developed customized solutions for enterprise apps, mCommerce apps, publishing platforms and all new digital places for the Fortune 20 and on the far side.
Services provided by Fuzz:
Fuzz has developed more then 200 extraordinary apps for all mobile platforms including iPhone, iPad, Android and tablets. Team of app developers and designers are experienced and skilled professionals and focused on developing ultimate user experience with natural strength in hybrid apps and cross-platform approaches.
15. TechAhead:
They are known for their perfection & excellence in mobile app development industry. TechAhead provides mobile consulting, design and development services and having world wide clientele and is famous for developing dynamic, interactive, and user-focused mobile applications with skilled team of working professional committed to quality and time. They have their proven track for complex and most critical iOS app development and having 100% success rate in app store approval. Ultimate team of early adapters and developers for high quality android apps.
Services provided by TechAhead:
Key services includes mobile consulting and mobile application development (iPhone, iPad, Android and Windows phone) and web application development and have developed mention-worthy apps for all platforms with updated technologies. They believe in problem solving, user engagement and creating amazing experience.
16. LeewayHertz:
A leading mobile app development company and among the top most developers who deliver commercial apps for the iPhone Platforms. LeewayHertz consists of HIDE certified design experts and broad expertise developers for developing high quality enterprise solutions. They have delivered over 300 apps for enterprise and consumer app space both. Award winning professionals are capable enough to deliver beautiful, highly intuitive user experience and interfaces Mobile consultants understand all the requirements of the enterprises carefully and they are capable enough to achieve the mobile objectives.
Services provided by LeewayHertz:
LeewayHertz provides end-to-end app development services for all major platforms with well experienced team for iPhone, iPad and Android from concept creation, UX and UI design, creative design, development, testing to deployment.
17. Sourcebits:
Sourcebits founded in 2006 and ranked in second position because of its innovative business strategy and powerful agile application development. Sourcebits believe in delivering amazing and beautiful user experience. Sourcebits team involves smart and innovative professionals which are much capable to deliver successful applications and hence they have been delivering amazing apps to most innovative brands since 2006.
Services provided by Sourcebits:
Sourcebits has been creating amazing apps for some of innovative brands since 2006 with powerful agile app development services.
18. Affle Appstudioz:
Singapore-HQ mobile application development company and also one of the top players in the industry. AppStudioz is the development wing of Affle MAAS (Mobile Audience as Service) platform, which specialized in UX, design and mobility. They are creative technologists who love to take challenges and great ideas. AppStudioz team has deep expertise in developing cutting edge solutions for different mobile app platfroms including iphone, iPad, android, blackberry and windows phone. One of the prime features in development process at Affle AppStudioz is Affle's Reusable Component (ARC) architecture, that comprises of updated library of features which is being used and accepted by global audiences.
Services provided by Affle AppStudioz:
Affle AppStudioz offer a wide range of advanced mobile app development services including the requirement analysis, design and development with consultation, quality checks and maintenance and support. With the team of more then 2300 well experienced professionals, AppStudioz is specialized in using Agile Scrum methodology in the process of app development that makes app well developed in faster manner.
19. Hidden Brains:
Hidden Brains has worked vigorously over the years and delivered over 5,000 projects across 31 industries worldwide. Adhering to quality and strict timelines, the company has made a good name in web app development market. They are known for providing memorable customer experience through their feature-rich, custom websites. The developers are a group of certified professionals in PHP and other programming languages, with a devotion to building something extraordinary yet simple-to-use.
Services provided by Hidden Brains:
Hidden Brains Infotech outperforms itself in mobile app development, web development, CMS and eCommerce, AR apps, iBeacon app development and gaming development services.
20. JULY RAPID:
July Rapid is a boutique app studio of July Systems that operates at the intersection of disruptive technologies, innovative design, and creative thinking. At lightning speed. For 15 years, we have pushed the envelope within the mobile experience industry with our bleeding UX, rapid development and cloud infrastructure management that helps you scale from 50 users to 50 million users.
Services provided by JULY RAPID:
App Design, iPhone App Development, Android App Development, Wearable App Development, App Marketing, App Management and Web Development are their core services.
21. Hyperlink InfoSystem:
Hyperlink InfoSystem is one of the best custom web and mobile app development companies based in India & USA since 2011. With its dedicated and skilled team of professionals, the company has able to create dynamic and cost effective solutions for its clients who are based all over the USA, UK, UAE, Japan, Canada and other parts of the World. The professional company is closely structured in such a way to offer more acquirable results and solutions for use in a variety of businesses, encountering problems in information and technology sector.
Services Provided by Hyperlink InfoSystem:
Hyperlink InfoSystem offers custom mobile app development, Android app development, iOS app development, Wearable app development, AR app development, VR app development, Web development, PHP development, WordPress web development to the startups to enterprise level companies across the globe.
22. Ready4S:
Ready4S is a full-time mobile app development firm that is managed from Poland and is a highly recommended mobile app developer in the United States. They form a great company that supports quality IT outsourcing across the globe. A small team of developers, business analysts and quality analysts is proficient to inspire startups and entrepreneurs in setting up an imperial brand among global audiences through high-tech, influential apps.
Services provided by Ready4S:
The company offers free app development consultancy to all types of businesses and productive business solutions.
23. TechMagic:
TechMagic is a development company from Ukraine. Being startup founders ourselves, they help entrepreneurs to launch their great ideas. TechMagic execute Lean Startup Methodology and believe in Minimal Viable Product development to see if a concept works. They use Agile to make quick iterations and build solutions that really fit the market.
Services provided by TechMagic:
TechMagic has experienced in native iOS and Android application development with complex Back-End (Node.js). Also, they provide dedicated team model, so clients can build thier own team in Ukraine.
24. QBurst:
Web and mobile application development company having offices across the globe focusing upon a new generation technology platforms. Founded in 2004, Qburst has delivered over 650 projects and having a strong team of more then 1100 professionals. They have In-depth experience in major app development platforms and hence they devise and implement ideas successfully and their designers are experienced enough to create intuitive user interfaces. At Qburst, client can get advantage of accessing an experienced team that understand all aspects of mobile development like user-experience, design, performance, and security.
Services provided by QBurst:
Qburst has delivered wide range of mobile applications for its clients that is from native to cross-platform to mobile-web apps and from user-friendly consumer apps to game changing B2B apps. Well experienced in integrating updated technologies and features according to the business requirements and work for small, medium and large enterprises.
25. Savvy Apps:
Similar to its name, the company has a small bunch of technology-savvy people who have created industry-leading app since 2009. They, in fact, started building apps when iOS was known as 'iPhone OS' and have shipped some of the first-ever iPad apps on the Apple store. Savvy Apps have been recognized by household names like PBS and NFL Player's association and by high-profile startups like musx and Homesnap.
Services provided by Savvy Apps:
Savvy's team of experts is dedicated to building different kinds of apps on different platforms using various, modern tools and targeting multiple industries.
26. SteelKiwi Development:
SteelKiwi Development was founded in 2011 as a web development company. With an initial focus on Python/Django, we entered the mobile development market in 2012. As an international company, we're pleased to serve customers from all over the world, with the majority of our clients coming from the US, Canada, Australia, and across Europe. We've helped over 100 customers solve complex business problems through close cooperation and ongoing collaboration, with some projects lasting 12+ months and requiring development teams of 10 devs per project. Being able to provide top quality services has resulted in many repeat customers, satisfied with a constant partnership. We build exceptional web and mobile applications.
Services provided by SteelKiwi Development:
We are a full-cycle service provider with over 50 full-time staff covering all areas of IT. Our team members bring their unique set of skills to our 6 departments: web development, mobile development, graphic design, technical support, quality assurance (QA), and sales and marketing. We have sales representatives in the US, Israel, the Netherlands, and Slovakia.
27. IT CRAFT:
IT Craft takes pride in delivering first-class services to empower businesses with a progressive experience of 15 years in the industry. Expanding its team gradually from a core IT programming firm to web applications to mobile technologies, the agency provides most unique ideas to develop a website such for businesses to stand out. In 2015, IT Craft has been awarded by Clutch for top web and software developers and among top software testing firms.
Services provided by IT CRAFT:
Great players in web development and mobile app development (Android, iOS, Windows).
28. RapidOps Inc.:
RapidOps Inc. is a Charlotte-based digital solution provider that delivers best-in-class and innovative digital products using cutting edge technology. RapidOps, Inc. develops digital products along with an ultimate user experience for digitally empowered customers. Comprehend with the need of benchmarking digital solutions, the company contributes in delivering relevant services, products, and experiences that help clients thrive in today's digital scenario.
Global customer base embraces Retailers, Health Industrialists, Bankers, Financial Service Providers, Food and Beverages Retailers, Education Sectors, and much more.
Services provided by RapidOps Inc.:
Internet of Things (IoTs), Data Visualization & BI, Web API Development, Hybrid Mobile App Development, Native Mobile App Development including Android App Development, iOS App Development, Web Development Services etc.
29. AppInventiv:
Creating an iPad app for an award event for Economic Times, one of the biggest News publications, has proved AppInventiv's worth and the client's trust on the agency. A passionate and visionary team at AppInventiv has made happy connections by serving iPhone apps for Kmart and an official app for University of California (UCLA). They have strong roots in building next generation mobile-first solutions for all types of users. Again an Indian-based mobile app development company, AppInventiv has extended their hands into image processing, wearable devices and Bluetooth technology.
Services provided by AppInventiv:
The crucial areas that AppInventiv provides services are iOS app development, android app development, wearable, web applications, HTML5, design, QA and business analysis.
30. Mindinventory:
Being one the leading iOS and android app development companies, Mindinventory have put over 300+ apps live on Apple and Google store till now. Mindinventory team has deep expertise in developing cutting edge solutions for Android and iOS platforms. We offer broad spectrum of services ranging from simple business mobile applications development to complex enterprise services.
Services provided by Mindinventory:
Mindinventory provides high quality and wide range of mobile application development services for iOS and Android platforms. The company also deliver web development services to its world wide clients.
31. Nine Hertz:
Clients over 14 centuries have trusted Nine Hertz for their exceptionally reliable services. They craft your thoughts of web applications and mobile application to present outstanding and 100% secure solutions. They have a skilled team of dedicated developers and designers with expertise in latest technologies and frameworks. Nothing more but the list of their clients can speak everything about the popularity and work efficiency of Nine Hertz- Reliance, Vodafone, Samsung, Casio, Pepsi, Siemens are the top clients they serve.
Services provided by Nine Hertz:
Their major services include mobile app development, custom software development, web and graphic design, SEO, Social Media Optimization (SMO), PPC, Email marketing, web development, application redesign, application migration and mobile app maintenance.
32. Touch Instinct:
Known for being able to provide 360-degree solutions in all industries. Having a closed team of around 40 employees, Touch Instinct has very well integrated the teams such that every project they deliver is a perfect package. When it comes to Android app development, the teams maintain a balance between design, development and business application, fulfilling their customer requirements and end user's expectations.
Services provided by Touch Instinct:
Touch Instinct is the first Russian app developer company in Application developers Alliance and has served business groups and organizations for Android, iOS, Windows and wearable app development.
33. Clavax Technologies:
Founded in 2011 and based in San Jose, California, Clavax Technologies is known for connecting clients with their customers. Some of their top, happy clients include Honeywell, Aurora, Auction.com, Bookfari and several others. Along with devising strategies for app development, Clavax team also provides assistance to enterprises on the future plan of action that can enhance their app productivity and operational agility.
Services provided by Clavax Technologies:
Clavax Technologies has a lot many other services to offer – web engineering, business analysis, UX design, eCommerce development, CMS, enterprise architecture consulting, rapid prototyping, product sustenance.
34. Mobisoft Infotech:
Mobisoft Infotech has a strong clientele including global startups and Fortune 500 companies like Samsung, RedHat, Deloitte, Hess, Tata, QNAP. Helping businesses achieve operational excellence with ingenious technologies, the company has delivered brilliant solutions in healthcare and lifescience, eCommerce, media and entertainment, beauty, finance and billing, food and beverages, social networking and many others. Mobisoft has been ranked number one iPhone app development company in 2012.
Services provided by Mobisoft Infotech:
Leading six years in the company, Mobisoft offers great product development and consulting services to startups and top brands. They are pioneers in custom mobile and web application development along with cloud application development and mobile marketing.
35. Peerbits:
Peerbits incepted in 2011 and within 5 years they carved their niche globally in the mobile app industry. Raising the bar of developing word class mobile apps, Peerbits forte lies in crafting pathbreaking UI and thereby providing a comprehensive UX for the success of client's business.With a team of expert iOS and Android app developers, Peerbits endeavor to transcend the mobile business with their technical proficiency.
Services provided by Peerbits:
With an aim to provide mobile solutions for the success of businesses, Peerbits drive mobile app development with innovations, healthy discussions, and giving personalized touch to every app. Their core competencies lies in designing user-friendly app interface, giving unparalleled user experience.
36. Technoduce Info Solutions:
Technoduce Info Solutions Pvt Ltd. is a leading web & mobile application development company. We are a team of 45+ who are dedicated to serving the customers and have been functioning in the IT industry since 2011. Technoduce specializes in the fields of web development and mobile application development. We engage in a massive endeavor of inventing and developing multiple web and mobile applications that are suitable for all verticals of the industry.
Services provided by Technoduce Info Solutions:
Mobile app development, Android app development, Windows app development, E-commerce app development, UI/UX design.
37. iMOBDEV Technologies:
iMOBDEV Technologies is a ISO 9001:2008 certified and professionally managed Mobile application Development Company serving clients all over the world. We are honoured to be led by 80+ enormously attentive and dedicated professionals, who are recognized for their innovative skills, experience, and expertise in a wide spectrum of industries. Through our solution partnerships and strategic alliances we continue to expand our horizons in the global market.
Services provided by iMOBDEV Technologies:
They specialize in software development, eCommerce development, App development, cloud computing services, web design & development.
38. InnovationM:
Innovation with an M indicates company's expertise in mobile app development. Founded and established in 2010 in India, InnovationM has surprised its clients with its impressive app development for multiple devices and multiple platforms- Android, iOS and Windows. They have a well-experienced team of developers, designers and advisors with capabilities to build native solutions for smartphones and tablets. They have served almost every industry with brilliance.
Services provided by InnovationM:
Over the years, they have delivered outstanding solutions in UX design, app development, responsive web design, backend server development.
39. NOTO Solutions:
Serving globally with the commitment of quality, since 2007. NOTO Solutions has more than 10 years of experience in mobile app development, custom software development and web portal development. Adroit experts, who can transform a rough idea into a realty along with all essential and unique features, are the strength of NOTO Solutions.
Company represents as a leading app developer in the world that offer creative, award winning and performing app solutions from small to large organizations, globally.
Services provided by NOTO Solutions:
NOTO Solutions' core service area includes – web development, mobile app development, software application development, digital marketing and custom web design.
40. Promatics Technologies:
Promatics Technologies is an ISO 9001:2008 certified company and is on the way to their CMMI level III certification. Having their presence in India USA and United Kingdom, they have worked for several multinational clients across the globe. Being a hub of dedicated and experienced professionals, they are known for their impeccable design, quality of apps and rock solid support to their clients. They have executed and delivered 3000+ projects, and have more than 60% repeat business. Promatics' list of happy clients includes: DHL, Hewlett Packard, Airtel, P&G, Alstom, Peter Jackson, Arnold and Arnold LLP and many more.
Services provided by Promatics Technologies:
Their services include Native App Development for Android and iPhone, Hybrid Mobile App Development, Web Development, Ecommerce Development, UI n UX Services and IT Consulting. Promatics uses its strengths in mobile, cloud as well as customer service to create revenue-generating opportunities for its customers.
41. Yalantis:
Founded and established in 2008 in Ukraine, Yalantis is revered for out-of-the-box iOS and Android mobile solutions. They have a brilliant approach for accomplishing client's objectives- focus on the metrics, design for target audience, acquire and retail users, manage product delivery, innovate and achieve success. The best of all is that each employee of Yalantis believes that an app will be used by real people on real devices and thus, they design the most interactive and useful apps for business groups.
Services provided by Yalantis:
Their services extend to each facet of strategy, design and development. Strategy planning, web design, application development, testing and QA, account management, eCommerce are the services offered.
42. BR Softech:
We are BR Softech Pvt.ltd mobile app development company a organization with 200+ as our global employee strength and offices globally: Canada, Australia USA and India. We are into this business for almost 6+ Years, working with Start-ups, Mid-Size to Large Size companies and providing them with the development support through a unique business model Build Your Team, under which we help them establish a multi-skilled IT Team which will work like your own captive unit – without going through any infrastructure, legal or logistic issues through our development center in jaipur, India and operational center's across USA, Australia and Canada for meet their IT needs like reducing their operation cost and helps them leverage their existing IT investment.
Services provided by BR Softech:
Mobile Application Development – iOS/Android and Cross Platform app development, Enterprise mobility.
Manual Testing – Digital Testing, DevOps & Agile Testing API/Web Services Testing Data Migration Testing.
Open Source – Java, .NET, PHP (all frameworks), Python, ROR.
User Experience Management – Developing intuitive user interfaces and following best practices.
We also have expertise with all major CMS like WordPress, Joomla, Drupal, Magento, x-cart Shopify or prestashop.
43. Mobulous Technologies:
Mobulous is a full-grown mobile app agency creating customized iPhone and Android apps for startups and enterprises. Turning client's products and ideas into more user-centric, their team has delivered award-winning solutions in various domains to brands like Gionee, ITC, Hyundai, Raseed, NIIT, ICICI Bank and others.
Services provided by Mobulous Technologies:
Together with a finesse in mobile app and web app development, Mobulous offers a range of services in UI design, project management, quality assurance, deployment and maintenance.
44. Versatile Techno:
Versatile Techno is is leading Android and iOS mobile app development company. Versatile Techno have developed 150+ mobile apps which is live on Google Play Store and App Store. At Versatile Techno we have expert app development team provide cutting edge solution for iOS and Android platforms. We offer app development services for simple business mobile applications development to complex enterprise services.
Services provided by Versatile Techno:
Versatile Techno provides high quality and wide range of mobile application development services for Android and iOS platforms. The company also deliver web and unity Game development services to its world wide clients.
45. Dot Com Infoway:
Dot Com Infoway, an award-winning, CMMI Level 3 multinational information Technology Company, is a pioneer in delivering software development, mobile application and Internet marketing solutions and technologies to business. With offices in India, the United States and Germany, DCI is positioned to become a leader in delivering advanced IT services for your business.
Services provided by Dot Com Infoway:
Mobile Application Development, Software Development, Website Design and Development, Mobile Apps Marketing, Digital Marketing
46. Simpalm:
Simpalm is a niche mobile app development company based in Washington DC Metro area, serving clients all over USA. Founded in 2009, it has delivered 250+ mobile solutions to its clients. With its unique global shoring and onshore model, Simpalm is able to serve clients ranging from Startups, Enterprises and Government. Our success rate in delivering mobile projects in time and budget is 50% better than the industry standards. Simpalm's team uses its focused approach, experience and knowledge of latest trends in mobile space to create efficient, fast and state of the art applications for its clients. Our team has expertise on iOS SDK, Objective C, Swift, Java, Android Studio, Unity, Titanium, JavaScript, Node JS, HTML, PHP and .Net technology stack. Some of our renowned clients include George Washington University, WindowNation, Redbox, Department of Defense, Booksfree and several other startups.
Services Provided by Simpalm:
App UI/UX design, Web UI/UX design, Native mobile app development, Hybrid mobile app development, cloud backend development, responsive web development, software QA.
47. BrillMindz:
Understanding and believing in the reality that 'if your business is not digital, your business will be out of industry,' Brill Mindz is a brilliant group of people who are committed to delivering 100% secure and professional solutions to every business. With great passion and excellence, they have completed more than 500 projects including curated websites and high-quality mobile apps. Not only do they focus on developing attractive UI, but the team also creates interactive UI for customer's clients.
Services provided by BrillMindz:
The core services include Mobile App Development (80%), web design and game development, CMS and eCommerce, Apple Watch app development, iBeacon app development, AR app development.
48. Stuzo:
Since 2007, Stuzo has been accelerating business for our clients through digital product innovation. We define, design and deliver digital products across mobile, web, wearables and IoT.
Services provided by Stuzo:
Stuzo's core competency is defining, designing, and delivering the most useful and usable enterprise mobile apps and digital products that have a quantifiable impact on your business and always delight your users.
49. Ethervision:
'Chicago's premier mobile app development company,' Ethervision has created apps that have received 18 million downloads. They have developed 3 of the first 50 iPhone apps ever made and have delivered over 185 native apps until now. The team at Ethervision works to deliver a superior end-product to its clients.
Services provided by Ethervision:
They specialize in iOS, Android, Enterprise, web development, cloud integration, Internet of Things (IoT) and Oculus.
50. Mokriya:
If you have a great idea for a mobile application development and are confused about where to begin, Mokriya can provide you the right assistance. With an industry experience of five years, Mokriya has acquired millions of happy users by working on a lot many mobile technology projects.
Services provided by Mokriya:
Some of their top services include mobile app development, product strategy, interactive design, UX design, system design, wearable,full-stack engineering.
51. Moon Technolabs:
Moon Technolabs is a full-service Web & Mobile Application Development Company India, We providing custom Web & Mobile App solutions to the clients across the world and Certified Best Mobile App Development Startup Company, July 2016 by Silicon India poised to take the world by storm with its quality app development solutions and winner of GESIA AWARD 2015 for the best Mobile App Development Company in Gujarat, We are a global IT Company and combined with extensive experience and expertise, we serve our clients with best IT Solutions.
offering you best solution under one roof. We successfully delivered 550+ Projects completed, 395+ Clients served & 7+ Years and moving. We transform your IDEA into reality through digital solutions!
Services provided by Moon Technolabs:
Moon Technolabs provides high quality and wide range of mobile application development services For Mobile Application Development, Emerging App Development – Apple & Android Wear App Development, MacOS and Windows Desktop Software Developer, Website Design & Development, Web Application Development, eCommerce Design & Development platforms. We also deliver Web Design & development services to its worldwide clients.
52. VT Netzwelt:
Why VT Netzwelt is listed here is because of its flawless understanding of clients. Their team of business analysts, developers, designers and quality analysts have a superb understanding what the clients ask for. Besides hearing the client's requirements, they also suggest great ideas for features and functions in order to make their websites and apps more engaging and useful for end-users. They have their offices in Berlin (Germany) and India.
Services provided by VT Netzwelt :
You can choose VT Netzwelt for mobile app development, various services like web development, UI/UX design, CMS solutions, eCommerce development, conversion optimization.
53. EGO cms:
EGO cms is a full-cycle custom web and mobile app development services provider for startups and enterprises worldwide. Since its founding in 2005 EGO has been upgrading and diversifying its development and design skills in order to meet clients' needs. At present, it focused on delivering to clients stunning design-centered apps with beautiful and intuitive user experience.
Having a special approach to each client makes this small team stands out from the rest. Among clients, EGO is known as attentive, reliable and extraordinary thinking and caring team of experts.
In addition to the great native app development skills, EGO has deep expertise in cross platform development with Xamarin, confirmed by the presence of certified Xamarin Engineers and mentoring at Xamathons.
Services provided by EGO creative media solutions:
Mobile application development for iOS and Android, Web application development, UI & UX Design, Prototyping, Project strategy, Project management and support, QA and testing and Stores release and market launch
54. The Sound Pipe Media:
Initially offering its technological services in fashion industry to help brand like Sunseeker Yachts, Gentings Casino, Celtic Football Club, Viation and many others, this 6 year company has gradually evolved to be more into networking and social media apps. Offering its services to both startups and enterprise, the company caries ample expertise and experience to help them take the next leap of success.
Services provided by The Sound Pipe Media:
If you are looking to create a service similar to the quality and scale of Uber, WhatsApp, Tinder, Pininterest, Instagram & Facebook, they have the development resources and capabilities to make it happen.
55. Waracle:
Operating through offices in Dundee, Edinburgh, Glasgow and London, Waracle remains one of the most trusted names in UK when it comes to delivering cutting-edge mobile solutions and incorporating related strategies. Banking upon this age of mobility, Waracle pushes through innovation and agility that helps businesses harness their true potential and in the process realizes its own technological supremacy.
Services provided by Waracle:
Owing to its no-nonsense approach and finest of talent-pool, the company has managed to bag some of the most prominent European brands as its client. From Fintech and logistics to Tourism and real estate, and beyond, the professionals at Waracle discern the unique requirements of each industry and thus reflect the same through a bend of technology and creativity in their product.
56. Nodes:
Based in London & Copenhagen, this app development company has delivered 200+ mobile apps till date. Having expertise in Android, iOS, and Windows platforms, it remains actively involved in all the phases- from design to post deployment and produces only the most qualitative codes through its iterative process.
Services provided by Nodes:
Beyond mobile apps for all three major platforms, the company is also credited with successful deliveries of 1100+ digital projects. Internal business utilities, consumer utilities, and creative campaigns are some of the areas where company has already proved its competence and helping startups with apps is the way in which it is making headways.
57. Mobilmindz:
Mobilmindz is the top mobile app development company, offering a wide range of mobile app solutions across the globe since 2013. The company has a team of 100+ highly qualified and experienced mobile app designer and developers who can deliver best app solutions across diverse business needs.
Services provided by Mobilmindz:
App Design, iPhone App Development, Android App Development, cross platform app development and Web Development are our core services.
58. 3 SIDED CUBE:
The constant pursuit of creating mobile solutions that deliver common good to millions, is what has earned 3 SIDED CUBE multiple awards and recoginization at various platforms that not only celebrate its humanitarian efforts but also its technological proficiency. Serving a client base across the globe, the company values technology as a medium to create solutions that do not delegate but terminate the real life problems.
Services provided by 3 SIDED CUBE:
Through its competence in a wide array of technologies and collaborative approach with clients, the company has created disaster preparedness and health related apps that deliver basic necessity like first aid and emergency services to millions. Also, the trust and efficiency that the company brings with its app has helped them raise millions of dollars for a cause that affects everyone.
59. e-Legion:
e-Legion is a leading app development company in Moscow with the team of skilled and dedicated staff of more than 100 professionals. Android app development is their finesse as they come up with an out-of-the-box approach that can help their clients to expand their brand recognition.
Services provided by e-Legion:
Mobile application development for Android, iOS and Windows is what they have to offer.
60. Brightec:
Based in London, Brighton and Amsterdam, since its early inception in 2006, the company has continuously offered its technological and business expertise to help enterprises stay ahead of the curve. They house professionals of all relevant backgrounds to gain deepest of insight into the client's business model and thus create solutions to tackle and solve client issues.
Services provided by Brightec:
From initial idea refinement to post-deployment analytics, the company remains committed to the project until their client's vision are realized. Employing some of the most creative and insightful human resources, the product that the company delivers is known to be perfect to the core.
61. Elinext:
Elinext is an IT consulting company combining more than 20 years of experience, client-oriented approach and highly skilled professionals with strong expertise in Document and IT Infrastructure management, eCommerce, eLearning, Video streaming, Internet of things, GIS, Big Data and BI or Performance optimization. Being service and not a product company we still invest in developing ready-to-use mobile and web solutions, namely CRM system, social connection modules, helpdesk and survey management software, messaging applications that could be instantly integrated in the existing product.
Also as a Dedicated Development Services provider we hire talents from top technology universities and proven field experts, and smoothly integrate them in the customer's development process.
We are represented globally – USA, Ireland, France, Germany, Belarus, Singapore, Vietnam or Hong Kong – to be closer to the final customers and their software end users.
Services provided by Elinext:
Native: iOS, Android and Windows Phone Applications > Cross-platform App Development: React Native, Cordova, Xamarin > Native and Cross-platform TV Applications > Location-based and GIS App Development > eCommerce > Web Application Development: .Net, PHP, Java, Node.js, Ruby, Python, Latest JS Frameworks > Corporate Web Portals > SaaS and Desktop App Development > CRM and ECM systems.