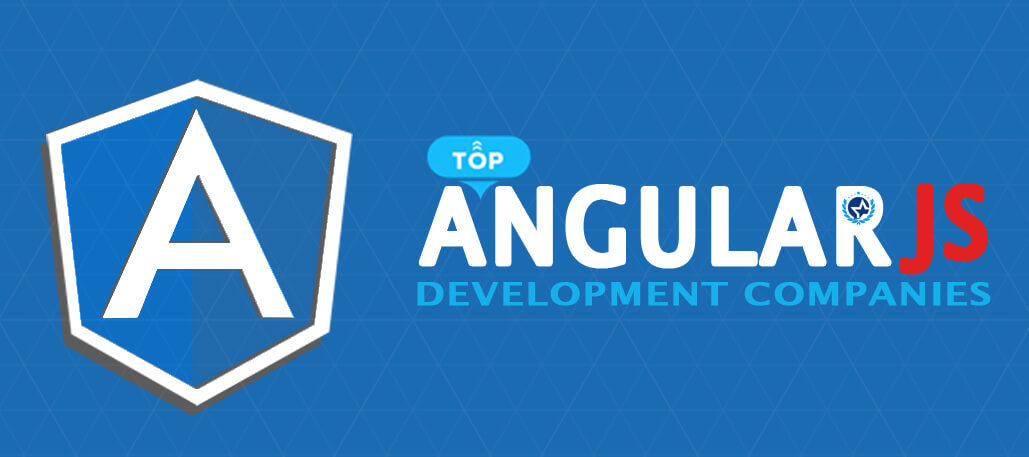 Top AngularJS Development Companies and Developers for Hire
Enterprise web development teams are expected to deliver their projects at the earliest. The innumerable projects in their hand demand to do more with less (code and processes). Thanks to AngularJS! It's providing a more attractive way to achieve this goal. AngularJS has become one of the most dominant frameworks in the web community and among the global companies. Rendering faster web and mobile app development, Angular JS development makes it easier for the web designers and web developers to deliver promised performance and scalability enhancements for all kinds of applications including, web, cross-platform, enterprise apps, with a familiar look and feel. This indeed encourages us to go down the line and bring forth the world's top AngularJS development companies all at once. After a comprehensive research process, we've been able to rank them in the best-ranking order. Below is the list of the most reliable Angular JS web development companies- choose the best for yourself.
List of Top Angular JS Development Companies & Developers
1. VironIT:
VironIT is a custom software development company with a primary focus on delivering end-to-end software development services. Company's core areas of expertise are development of mobile applications, web-oriented software products, business software solutions, software integration, updating, support and maintenance of developed applications.
VironIT has successfully carried out over 500 successful projects to over 300 high-profile companies in eHealth, Sports, Banking, Retail, Marketing, Gaming and other industries.
The company's clients range from SMEs to Fortune 500 corporations based in Western Europe and North America.
Services Provided by VironIT:
Software Product Development, Web Development, Cross-platform Mobile Application Development, Business Application Development, Virtual Reality (VR), Augmented Reality (AR), Blockchain Smart Contracts, Game Development, IT Consulting, Dedicated Team
2. Hidden Brains:
Hidden Brains has worked vigorously over the years and delivered over 5,000 projects across 31 industries worldwide. Adhering to quality and strict timelines, the company has made a good name in web app development market. They are known for providing memorable customer experience through their feature-rich, custom websites. The developers are a group of certified professionals in PHP and other programming languages, with a devotion to building something extraordinary yet simple-to-use.
Services provided by Hidden Brains:
Hidden Brains Infotech outperforms itself in mobile app development, web development, CMS and eCommerce, AR apps, iBeacon app development and gaming development services.
3. SumatoSoft:
One of the most reliable partners with extensive experience, technical expertise and worldwide recognition, SumatoSofthas developed software solutions for brands like Toyota, CornerStone, OnDemand, Nectarian, Boxforward and many more. They work with the most advanced technologies including chat bots, AngularJS, Magento 2.
Services provided by SumatoSoft:
The core services include business analysis, app design, programming, testing and QA, mobile app development, software development, data management, eCommerce development, API integration, Content Management Systems, Messaging-as-platform-applications.
4. Matellio:
With deep skills, robust processes and flexibility to develop paramount solutions, Matellio is famous as a one-stop shop for web, mobile and IT development needs. This visionary agency brings together a creative the most talented digital marketers, developers and quality assurance engineers, business analysts and web designers in one place to allow business to get everything on one platform.
Services provided by Matellio:
Harnessing the power of avant-garde tools and technologies, Matellio has a finesse in innovative web solutions, engaging mobile experiences, visualizing and processing GIS data, embedded solutions, solving complex problems in minimum possible time.
5. Clavax Technologies:
Founded in 2011 and based in San Jose, California, Clavax Technologies is known for connecting clients with their customers. Some of their top, happy clients include Honeywell, Aurora, Auction.com, Bookfari and several others. Along with devising strategies for app development, Clavax team also provides assistance to enterprises on the future plan of action that can enhance their app productivity and operational agility.
Services provided by Clavax Technologies:
Clavax Technologies has a lot many other services to offer – web engineering, business analysis, UX design, eCommerce development, CMS, enterprise architecture consulting, rapid prototyping, product sustenance.
6. QArea Inc.:
QArea was founded in 2001 and has grown ever since towards success and innovation. We have nailed 800+ projects by now, encouraging flexibility and aiming at long and lasting relationships with customers and partners.
QArea unites 250 truly talented developers and testers. We deliver wide range of premium services to any company with our rates starting at $15.
We value our customers; hence our primary goal is the establishment of long-term relationships with clients. Certainly, we understand that constant improvements in delivered quality and value must be in place. Today this process is one of QArea's clearest guidelines and our unspoken motto states: "Deliver more within less, that's the way to success!".
Services provided by QArea:
The various services QArea offer are Custom software development, Testing & QA with a dedicated QA Lab, which currently consists of 100+ software testing engineers, IT consulting for startup, MVP, tech consulting and projects from scratch and support & maintenance.
7. Mindinventory:
Being one the leading iOS and android app development companies, Mindinventory have put over 300+ apps live on Apple and Google store till now. Mindinventory team has deep expertise in developing cutting edge solutions for Android and iOS platforms. We offer broad spectrum of services ranging from simple business mobile applications development to complex enterprise services.
Services provided by Mindinventory:
Mindinventory provides high quality and wide range of mobile application development services for iOS and Android platforms. The company also deliver web development services to its world wide clients.
8. Apptunix:
Apptunix brings mobile innovation to life. Working wonders since 2013, Apptunix is often regarded as premier mobile app development company. We've developed 200+ glorious mobile apps to date. Our work-ethic is unmatched. We take on projects as if they're our own. Apptunix gives you an opportunity to shape your ideas into reality in the most reasonable budget that you can ever expect, and without compromising the quality of the product we deliver. Get 30 min free app consultation.
Services Provided by Apptunix:
UI/UX design, web development, Native mobile app development, Hybrid mobile app development, mobile app development, responsive web development, software QA, enterprise-grade solutions.
9. Sodio Technologies:
Sodio Technologies is a mobile app development company based out of Bengaluru, India. We create evolving mobile technologies. We have the expertise to take the development strategy through the mobile product design, development, testing and launch chapters. We build apps for On-Demand, FinTech, IOT, Healthcare, Retail, Entertainment,Telecom Sector, Large and medium businesses in the world and represent clients in more than 15 countries.
Services Provided by Sodio Technologies:
Android App Development, iOS App Development, Web Platform Development, UI/UX Development, Blockchain based App Development, AI and IOT
10. Cleveroad:
Cleveroad team is your reliable partner in software design and development. Starting with an idea, through requirements analysis to UI/UX design creation and development, we work hard to drive value into every project we undertake. Having delivered over 130 software solutions, we gained vast expertise in iOS, Android and Web apps development. We believe that creative thinking and collaborative approach to every step of development process delivers top-notch products.
Services provided by Cleveroad:
Cleveroad provides full stack development services – mobile, web, desktop apps development, user-first UI/UX design, responsive web design, and development, backend integration, outstaff services.
More Industry Leaders:
11. Glorium Technologies:
Glorium Technologies is a software development company that provides services with personal approach. They believe that specific business needs specific solutions, so we are ready to meet requirements from small business and startups, large enterprises, and technical teams.
Glorium was founded in 2010. Its main focus lies in the healthcare software scopes. However, it deals with real estate, finance, logistics, E-comerce, gas and oil industries, as well. They work through the transparent and agile methodologies, Scrum in particular. The headquarters are located in New Jersey, the U.S. Main development office is in Kyiv, Ukraine, and there is an office in Minsk, Belarus. Expertise gained allows Glorium to deliver high-quality software.
Services provided by Glorium Technologies:
Custom Software Development, Healthcare Software Development (EMR/EHR, telemedicine, etc.), Web Development, Mobile Development, Desktop Development, Big Data Solutions, Enterprise Application Integration.
12. Nextware Technologies:
Nextware delivers high-quality development, IT and business process services through its team of technically skilled, agile and responsive professionals. We offer the full range of software development, application development, and IT services. Our expert engineers can build just about anything, including custom web applications, mobile applications, and desktop applications. They can make your business run smoothly through software implementation, business process automation, software integration and cloud hosting. And if you're looking for advice, we also offer the full range of consultant services, quality assurance, and testing.
Services Provided by Nextware Technologies:
Custom Software Development, IT Services, Mobile App Development and Business Process Management
13. Mobulous Technologies:
Mobulous is a full-grown mobile app agency creating customized iPhone and Android apps for startups and enterprises. Turning client's products and ideas into more user-centric, their team has delivered award-winning solutions in various domains to brands like Gionee, ITC, Hyundai, Raseed, NIIT, ICICI Bank and others.
Services provided by Mobulous Technologies:
Together with a finesse in mobile app and web app development, Mobulous offers a range of services in UI design, project management, quality assurance, deployment and maintenance.
14. Prismetric:
Prismetric is a mobile application and custom software development company providing competent solutions to business issues that help the organizations to increase their productivity and overall work efficiency. Ready to transform any innovative idea into a viable end-product, the team at Prismetric go that extra mile to ensure 100% client satisfaction. Expert services from skilled professionals, the agile development methodology at Prismetric guarantees quality delivery.
Services provided by Prismetric:
The various solutions and services they offer include mobile application development, gaming development, wearable device app development, content management system, eCommerce, CRM customization, Enterprise solutions, Business Intelligence. We also provide highly comprehensive services in iPhone & iPad App development along with exclusive Android Application development.
15. Vipra Business Consulting Services:
We are a Technology consulting and solution provider with Headquarters in Noida and offices in US, UK, UAE, Saudi Arabia and Kuwait. With the experience, enthusiasm and commitment, we have assisted several businesses from across industries' to become not only successful but also high performing and valuable organization.
It's always the people, for people and by people, and this is what Vipra strongly believes, incepted in 2014, considered as young still experienced, Vipra created a team of experienced techies to ensure the durability of the service that Vipra offers to its client.
Services Provided by Vipra Business Consulting:
Mobile Apps Development, Custom Software Development, Web Application Development, eCommerce Development, Website Development, SharePoint Consultation, Java Development, .Net Development, PHP development.
16. OpenXcell:
Openxcell is also well known name in the market industry. Their knowledgeable team is experienced enough to deliver large scale projects on or before time giving the value for money. OpenXcell has robust, focused and responsive professionals that makes them a preeminent software/ app developer. Since 2008, OpenXcell has developed more then 550 softwares and mobile apps to its wide clientele.
Services provided by OpenXcell:
OpenXcell offer broad spectrum of services that includes enterprise mobile app development ranging from simple business app to complex functionality. OpenXcell deliver its quality mobile solutions to its world wide clients and partners.
17. Algoworks:
Algoworks is an IT service provider recognized globally as technology experts with offices in Sunnyvale, California and Noida, India. Spanning a decade, the customer retention rate stands at a whopping 99% for customers from US, UK, Europe, East Asia, South America and the Middle-East. We are mobile app development experts and have has developed 600+ apps for startups & Fortune 500 companies.
Services Provided by Algoworks:
Our core services include Mobile strategy, Native and Hybrid mobile app development, Ideation, Prototyping and competition analysis, User Interface and Experience, Mobile app Security, DevOps, Analytics strategy and ASO(App Store Optimization).
18. Octal Info Solution:
Octal Info Solution is an ISO 9001:2010 certified mobile app development company with 150+ highly skilled professionals offering result-oriented and cost-effective mobile app solutions to SMEs across the world. Octal Info Solution offers wide ranging mobile app development services for diverse business verticals like E-commerce, Health, Education, Finance, Retail, Automobile, Energy, Transportation, Tourism and Manufacturing using most advanced technologies. We at octal info solution make sure quality standards with greater return on investment thus deliver bespoke mobile app solution just according your business requirement.
Services provided by Octal Info Solution:
Octal Info Solution offers a wide array of sophisticated mobile app development services including the requirement analysis, design and development, consultation, quality checks and maintenance and support.
19. Nine Hertz:
Clients over 14 centuries have trusted Nine Hertz for their exceptionally reliable services. They craft your thoughts of web applications and mobile application to present outstanding and 100% secure solutions. They have a skilled team of dedicated developers and designers with expertise in latest technologies and frameworks. Nothing more but the list of their clients can speak everything about the popularity and work efficiency of Nine Hertz- Reliance, Vodafone, Samsung, Casio, Pepsi, Siemens are the top clients they serve.
Services provided by Nine Hertz:
Their major services include mobile app development, custom software development, web and graphic design, SEO, Social Media Optimization (SMO), PPC, Email marketing, web development, application redesign, application migration and mobile app maintenance.
20. NOTO Solutions:
Serving globally with the commitment of quality, since 2007. NOTO Solutions has more than 10 years of experience in mobile app development, custom software development and web portal development. Adroit experts, who can transform a rough idea into a realty along with all essential and unique features, are the strength of NOTO Solutions.
Company represents as a leading app developer in the world that offer creative, award winning and performing app solutions from small to large organizations, globally.
Services provided by NOTO Solutions:
NOTO Solutions' core service area includes – web development, mobile app development, software application development, digital marketing and custom web design.