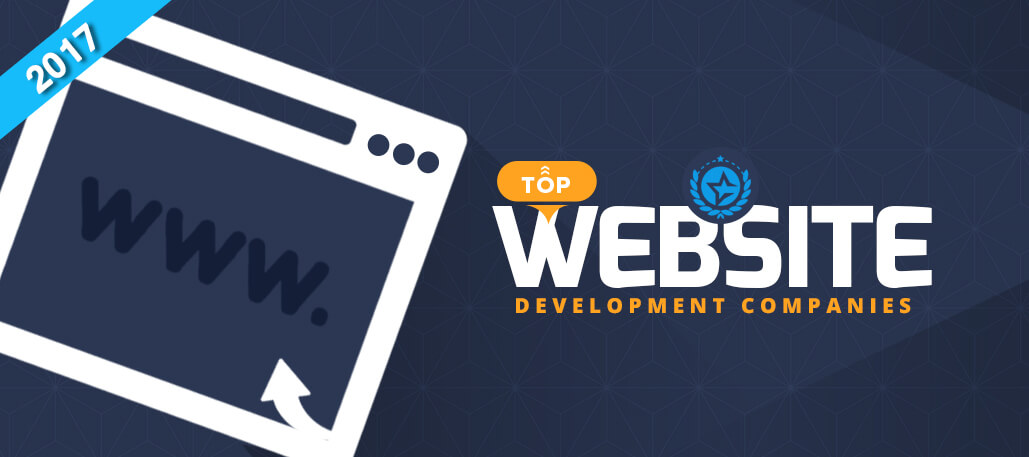 Top Web Development Companies & Web Developers 2017
The B2B market is competition-ridden and it's extremely difficult to approach a company of your dreams. With new players entering in the market and competition level touching the sky, it's a tough task for businesses to choose an ideal app development partner. To ease the pressure down, we have list down some of the internationally acclaimed names from the website development niche. The list has been curated on the basis of company's past performance, reliability quotient and quality of professional services provided. Hence, you can be sure of reviewing the best from the pool.
Top Web Development Companies and Web Developers
1. Sparx IT Solutions:
Established in 2008, Sparx IT Solutions specializes in tailor-made, professional, effective and affordable web solutions. With the aim of achieving 100% customer satisfaction, the team at Sparx makes sure that their clients own a website exactly what they were looking for. They have worked for brands like Yamaha, Coca-Cola, Unilever, BMW, Yamaha, GSK, Revlon, Amdocs and many others. It is a NASSCOM certified PHP development company that has completed more than 13,200 projects for more than 9,100 clients worldwide.
Services provided by Sparx IT Solutions:
The major services offered by Sparx IT Solutions include design and markup, web development, eCommerce web development, business analytics, apps and game development and internet marketing.
2. Konstant Infosolutions:
Konstant Infosolutions is a premier software development company, offering a wide range of web and mobile solutions across the globe since 2003. The company has a team of 170+ highly qualified and experienced IT professionals who can deliver best of technology solutions and consulting services across diverse business needs.
Services provided by Konstant Infosolutions:
As a leading software development company, Konstant provides reliable web and mobile solutions spanning across Custom Web Development, UI/UX Design Solutions, E-Commerce Solutions, Database Programming, CMS Development, Native Mobile Apps Development, Cross-Platform Mobile App Development, Enterprise Mobility Solutions and IT Consulting – offering businesses delightfully tailored and trendy solutions in their budget.
3. IT CRAFT:
IT Craft takes pride in delivering first-class services to empower businesses with a progressive experience of 15 years in the industry. Expanding its team gradually from a core IT programming firm to web applications to mobile technologies, the agency provides most unique ideas to develop a website such for businesses to stand out. In 2015, IT Craft has been awarded by Clutch for top web and software developers and among top software testing firms.
Services provided by IT CRAFT:
Great players in web development and mobile app development (Android, iOS, Windows).
4. NMG Technologies:
NMG Technologies is well credited by the list of clients they have. Serving top brands like Bacardi, Waterman Entertainment, Lenovo, Nikon, Havells, NASSCOM, Crabtree, NMG Technologies has always exceeded client's expectations by working seamlessly with client requirements. PHO and ASP.Net are the major technologies their developers use for building upscale and high-performance websites.
Services provided by NMG Technologies:
Developers and designers at NMG excel in web application development, eCommerce development, CMS development, user experience strategy and design, mobile application development and cloud services.
5. Blue Fountain Media:
Staying on top for providing B2B, B2C, eCommerce, enterprise, education, non-profit, startup services, Blue Fountain Media ensures increased traffic, enhanced brand loyalty and generating new leads for their clients. It's been 13 years now that the company is dedicated to bringing together outstandingly creative minds and delivering result-driven work. What sets Blue Mountain Media apart from others is the work culture which lets people show up to work not just to get through the week, but because they are inspired by colleagues and mission of the company. Their team has been recognized by world's superior award agencies like Image Interactive Media Awards, Telly Awards, Horizon Interactive Awards and much more.
Services provided by Blue Fountain Media:
Blue Fountain Media is positioned number one for strategy and consulting, creative web designs, mobile app development and online marketing.
6. Hidden Brains:
Hidden Brains has worked vigorously over the years and delivered over 5,000 projects across 31 industries worldwide. Adhering to quality and strict timelines, the company has made a good name in web app development market. They are known for providing memorable customer experience through their feature-rich, custom websites. The developers are a group of certified professionals in PHP and other programming languages, with a devotion to building something extraordinary yet simple-to-use.
Services provided by Hidden Brains:
Hidden Brains Infotech outperforms itself in mobile app development, web development, CMS and eCommerce, AR apps, iBeacon app development and gaming development services.
7. Jordan Crown:
Last in the list makes it no lesser than all its competitors. Jordan Crown is a Seattle web design company focused on building their client's business. It is, in fact, a one-stop shop for web design and development in Seattle as mentioned by their clients. One of their client reviews says, 'Working with Jordan Crown on our website was such a wonderful experience! The team took our vision and transformed it into a website that has by far exceeded our expectations. They truly understood our needs and gave us lots of ideas and options to choose from."
Services provided by Jordan Crown:
Jordan Crown's small team has extensive experience in digital strategy, web design, web development and WordPress Development.
8. Oxagile:
Founded in 2005 and based in New York, Oxagile web developers transform business ideas into great web solutions. They have over a decade experience in building web applications and custom websites using PHP. The Oxagile team has completed and delivered more than 400 projects for multiple industries and business domains. They have a development expertise in PHP for CMS customization and enhancement, social functionality, eCommerce and payment gateway integration and much more.
Services provided by Oxagile:
Together with web development, Oxagile has competence in software testing and QA, mobile app development, custom software development, dedicated development services and support and maintenance.
9. SumatoSoft:
One of the most reliable partners with extensive experience, technical expertise and worldwide recognition, SumatoSofthas developed software solutions for brands like Toyota, CornerStone, OnDemand, Nectarian, Boxforward and many more. They work with the most advanced technologies including chat bots, AngularJS, Magento 2.
Services provided by SumatoSoft:
The core services include business analysis, app design, programming, testing and QA, software development, data management, eCommerce development, API integration, Content Management Systems, Messaging-as-platform-applications.
10. Hudson Integrated:
Powered by a creative direction and agile development, Hudson brings modern brand experiences to the forefront. The user-first digital agency works on a collaborated approach where they thoroughly understand user's requirements to create an actionable roadmap, deep dives into user's mindset for a particular business and then the teams come together to develop a connecting and compelling website, web app, eCommerce store or cloud product, potential to business profits.
Services provided by Hudson Integrated:
The various services that Hudson specialize in are eCommerce web development, analytics and optimization, social media marketing, web app development, UI/UX design, mobile app development, content management, hosting and support, email marketing, SEO, PPC, website design, logo design.
More Industry Leaders:
11. Matellio:
With deep skills, robust processes and flexibility to develop paramount solutions, Matellio is famous as a one-stop shop for web, mobile and IT development needs. This visionary agency brings together a creative the most talented digital marketers, developers and quality assurance engineers, business analysts and web designers in one place to allow business to get everything on one platform.
Services provided by Matellio:
Harnessing the power of avant-garde tools and technologies, Matellio has a finesse in innovative web solutions, engaging mobile experiences, visualizing and processing GIS data, embedded solutions, solving complex problems in minimum possible time.
12. Big Drop Inc:
There aren't many web design firms with the recognition and industry-leading skill of Big Drop Inc. They are a full-service digital marketing agency that focuses primarily on web design, content development, animated video production, and content marketing. With one of the strongest professional staffs in the industry, Big Drop Inc can perform the same level of service as any other top-tier web design firm, and their work has earned many awards that the firm is very proud to showcase. There are offices for Big Drop Inc in Europe and Los Angeles, and their headquarters are located in New York City.
Services Provided by Big Drop Inc:
Web design, Web Development, Branding, Marketing, Video Animations
13. OpenXcell:
Openxcell is also well known name in the market industry. Their knowledgeable team is experienced enough to deliver large scale projects on or before time giving the value for money. OpenXcell has robust, focused and responsive professionals that makes them a preeminent software/ app developer. Since 2008, OpenXcell has developed more then 550 softwares and mobile apps to its wide clientele.
Services provided by OpenXcell:
OpenXcell offer broad spectrum of services that includes enterprise mobile app development ranging from simple business app to complex functionality. OpenXcell deliver its quality mobile solutions to its world wide clients and partners.
14. Fingent Technologies:
Fingent has been in the IT software services industry since 2003 and we are a reliable and affordable Web and Mobile Development company for enterprise and mid-sized organizations.
We are a full service web and mobile development services provider with two offices in the United States (Boston and New York), India and United Arab Emirates. Our global team of over 230 talented full-time employees have helped hundreds of mid and large size organizations implement software solutions that increase productivity and profits.
Services provided by Fingent Technologies:
Web Application Development, Mobile Application Development, Product Development (SaaS) and Enterprise Software Development. We will help you solve your business challenges through software in any technology area.
15. Heads and Hands:
H&H is continuously showing growth year by year since 2012. With their efficient team of designers and developers, H&H has become a leading name in the market niche by delivering extra ordinary solutions to its clients. With the slogan saying 'your ideas turned into success', they believe in understanding the ideas of their clients and then providing the best suitable options. Major clientele includes — McDonalds, Nivea, Kinder, HomeCredit Bank, Jaguar Land Rover, Grolsch, MTC, ZakaZaka and LaModa
Services provided by Heads and Hands:
With specializing in setting up complex business solutions using comprehensive approach, Heads and Hands is delivering custom IT solutions to its global clientele including iOS & Android App development and designing, website development and designing.
16. Iflexion:
Hailing from Texas and set up in 1999, Iflexion is the eldest of all. The company is acknowledged for advanced web solutions and enterprise web apps. Iflexion commits to long-term partnerships with more than 400 happy clients from SMBs to Fortune 500 companies like eBay, Cisco, Philips, Adidas, Xerox, Expedia and many more. They offer a customer-oriented servicing model that consists of every aspect of software production and implementation. It is a trusted vendor for PHP development creating best-in-class UX, compelling functionality and exquisitely robust websites.
Services provided by Iflexion:
Providing service excellence for more than 17 years now, Iflexion provides web application development, application integration, usability and user interface design, application security consulting, independent QA and Testing, maintenance and support.
17. Octal Info Solution:
Octal Info Solution is an ISO 9001:2010 certified mobile app development company with 150+ highly skilled professionals offering result-oriented and cost-effective mobile app solutions to SMEs across the world. Octal Info Solution offers wide ranging mobile app development services for diverse business verticals like E-commerce, Health, Education, Finance, Retail, Automobile, Energy, Transportation, Tourism and Manufacturing using most advanced technologies. We at octal info solution make sure quality standards with greater return on investment thus deliver bespoke mobile app solution just according your business requirement.
Services provided by Octal Info Solution:
Octal Info Solution offers a wide array of sophisticated mobile app development services including the requirement analysis, design and development, consultation, quality checks and maintenance and support.
18. QBurst:
Web and mobile application development company having offices across the globe focusing upon a new generation technology platforms. Founded in 2004, Qburst has delivered over 650 projects and having a strong team of more then 1100 professionals. They have In-depth experience in major app development platforms and hence they devise and implement ideas successfully and their designers are experienced enough to create intuitive user interfaces. At Qburst, client can get advantage of accessing an experienced team that understand all aspects of mobile development like user-experience, design, performance, and security.
Services provided by QBurst:
Qburst has delivered wide range of mobile applications for its clients that is from native to cross-platform to mobile-web apps and from user-friendly consumer apps to game changing B2B apps. Well experienced in integrating updated technologies and features according to the business requirements and work for small, medium and large enterprises.
19. SteelKiwi Development:
SteelKiwi Development was founded in 2011 as a web development company. With an initial focus on Python/Django, we entered the mobile development market in 2012. As an international company, we're pleased to serve customers from all over the world, with the majority of our clients coming from the US, Canada, Australia, and across Europe. We've helped over 100 customers solve complex business problems through close cooperation and ongoing collaboration, with some projects lasting 12+ months and requiring development teams of 10 devs per project. Being able to provide top quality services has resulted in many repeat customers, satisfied with a constant partnership. We build exceptional web and mobile applications.
Services provided by SteelKiwi Development:
We are a full-cycle service provider with over 50 full-time staff covering all areas of IT. Our team members bring their unique set of skills to our 6 departments: web development, mobile development, graphic design, technical support, quality assurance (QA), and sales and marketing. We have sales representatives in the US, Israel, the Netherlands, and Slovakia.
20. Xicom Technologies:
Having an agile and technically strong team of PHP developers, Xicom Technologies delivers end-to-end solutions to large enterprises and startups in making critical business decisions. Their cutting-edge web development services empower business groups to stay ahead of their competitors. When it comes to web development, Xicom ensures effective management of online ventures, increased online prominence and 'leads' to sales generation. There are more than 300 in-house IT professionals working dedicatedly to transform business processes.
Services provided by Xicom Technologies:
Keeping abreast of latest technology, Xicom Technologies is also at par in mobile app development, offshore software development, IT consulting and augmentation.
21. RapidOps Inc.:
RapidOps Inc. is a Charlotte-based digital solution provider that delivers best-in-class and innovative digital products using cutting edge technology. RapidOps, Inc. develops digital products along with an ultimate user experience for digitally empowered customers. Comprehend with the need of benchmarking digital solutions, the company contributes in delivering relevant services, products, and experiences that help clients thrive in today's digital scenario.
Global customer base embraces Retailers, Health Industrialists, Bankers, Financial Service Providers, Food and Beverages Retailers, Education Sectors, and much more.
Services provided by RapidOps Inc.:
Internet of Things (IoTs), Data Visualization & BI, Web API Development, Hybrid Mobile App Development, Native Mobile App Development including Android App Development, iOS App Development, Web Development Services etc.
22. Mindinventory:
Being one the leading iOS and android app development companies, Mindinventory have put over 300+ apps live on Apple and Google store till now. Mindinventory team has deep expertise in developing cutting edge solutions for Android and iOS platforms. We offer broad spectrum of services ranging from simple business mobile applications development to complex enterprise services.
Services provided by Mindinventory:
Mindinventory provides high quality and wide range of mobile application development services for iOS and Android platforms. The company also deliver web development services to its world wide clients.
23. Nine Hertz:
Clients over 14 centuries have trusted Nine Hertz for their exceptionally reliable services. They craft your thoughts of web applications and mobile application to present outstanding and 100% secure solutions. They have a skilled team of dedicated developers and designers with expertise in latest technologies and frameworks. Nothing more but the list of their clients can speak everything about the popularity and work efficiency of Nine Hertz- Reliance, Vodafone, Samsung, Casio, Pepsi, Siemens are the top clients they serve.
Services provided by Nine Hertz:
Their major services include mobile app development, custom software development, web and graphic design, SEO, Social Media Optimization (SMO), PPC, Email marketing, web development, application redesign, application migration and mobile app maintenance.
24. Contus:
Established in 2008, Contus is known to bring a digital technology transformation for various business and several industries. The company has provided client satisfaction to top players in the market like Mahindra Rise, Accenture, The World Bank, CBazar and others. Reigning for more than 8 years now, Contus is honored to design rich eCommerce websites to build your brand, engage global customers, and give you higher business conversions. The company allows you to go live quickly, makes you marketplace ready, provides mobile commerce with exceptional responsive themes and reach out to million users via social (digital) media.
Services provided by Contus:
Contus have a progressive hand-on experience in mobile app development, eCommerce development, Magento development, web app development and cloud solutions.
25. Inflexion Interactive:
Serving remarkable business solutions to mid-sized and Fortune 1000 businesses, Inflexion Interactive executes and manages all the digital marketing needs of its clients. The company is known for its result-oriented approach and has been recognized by Webby Awards as an Official Honoree with D'Angelico Guitars and the Theatre Development Fund. Youngest in the list. Inflexion Interactive was founded in 2010 and has managed to grab the 4th position in a span of six years.
Services provided by Inflexion Interactive:
Inflexion Interactive provides at par services in research & analytics, mobile marketing, web design and development and web marketing.
26. Maxburst:
Technically sound, Maxburst is a full-service development company that specializes in graphic design, custom programming and database integration. No matter how small or big your business, Maxburst is extremely cost-competitive and enforces excellent project management. They provide their clients with right tools and right time estimation finding purposeful solutions for each query.
Services provided by Maxburst:
Maxburst takes pride in having a skilled team for web design, web development, web hosting, search engine marketing, local search, social media and other digital services.
27. NOTO Solutions:
Serving globally with the commitment of quality, since 2007. NOTO Solutions has more than 10 years of experience in mobile app development, custom software development and web portal development. Adroit experts, who can transform a rough idea into a realty along with all essential and unique features, are the strength of NOTO Solutions.
Company represents as a leading app developer in the world that offer creative, award winning and performing app solutions from small to large organizations, globally.
Services provided by NOTO Solutions:
NOTO Solutions' core service area includes – web development, mobile app development, software application development, digital marketing and custom web design.
28. Promatics Technologies:
Promatics Technologies is an ISO 9001:2008 certified company and is on the way to their CMMI level III certification. Having their presence in India USA and United Kingdom, they have worked for several multinational clients across the globe. Being a hub of dedicated and experienced professionals, they are known for their impeccable design, quality of apps and rock solid support to their clients. They have executed and delivered 3000+ projects, and have more than 60% repeat business. Promatics' list of happy clients includes: DHL, Hewlett Packard, Airtel, P&G, Alstom, Peter Jackson, Arnold and Arnold LLP and many more.
Services provided by Promatics Technologies:
Their services include Native App Development for Android and iPhone, Hybrid Mobile App Development, Web Development, Ecommerce Development, UI n UX Services and IT Consulting. Promatics uses its strengths in mobile, cloud as well as customer service to create revenue-generating opportunities for its customers.
29. Curotec:
A small team of technical and business experts at Curotec is known worldwide for delivering outstanding business solutions. What makes them stand out is their work statistics- served more than 1,200 Projects to more than 500 Companies. From startups to SMBs to brands, Curotec is a favorite for its cutting-edge, collaborative approach for web design and application development. They have the capability to transform business at the convergence of technology, innovation and digital media.
Services provided by Curotec:
Curotec specializes in web development, web support services, app development, graphic design and internet marketing.
30. Dot Com Infoway:
Dot Com Infoway, an award-winning, CMMI Level 3 multinational information Technology Company, is a pioneer in delivering software development, mobile application and Internet marketing solutions and technologies to business. With offices in India, the United States and Germany, DCI is positioned to become a leader in delivering advanced IT services for your business.
Services provided by Dot Com Infoway:
Mobile Application Development, Software Development, Website Design and Development, Mobile Apps Marketing, Digital Marketing
31. Cynexis Media:
Cynexis Media, LLC is a full-service digital marketing agency in Ohio, helping new-age businesses to create brand and engage their users with innovative digital solutions. With their years of experience creating digital bases and building virtual interfaces for businesses, the agency is capable of meeting diversified business requirements from all over the world. The agency is known for serving businesses with optimum functional roles and absorbing interfaces powered by high-end tech supplies and inventive traits that serve their purpose well.
Services Provided by Cynexis Media:
The agency specializes in brand & identity, custom mobile application development, responsive web design services, search engine marketing and Google advertising. As a  are the bridge between your ideas and your business's success in the digital world.
32. CMARIX:
CMARIX is a leading technology outsourcing company of India with clients across 36+ countries globally & experience of 900+ Web & 270+ Mobile Apps. Ranked among Top 20 Enterprise software providers, CMARIX has proven processes & structure to ensure great quality, pro-active communication & a much higher ROI for any of your software development like Enterprise software, Mobile Apps or Web Applications.
Services provided by CMARIX:
What sets CMARIX apart from other players is the outsourcing simplification methodology which is integral part of work culture. With great experience across diverse business domains like eCommerce, Security, Healthcare, Education, Banking, Insurance & many more, CMARIX has proven track record to deliver the commitment & ensuring complete customer satisfaction.
33. Followbright:
All their solutions meet five key business requirements – compliance, security, performance, engaging UX, simple yet out-of-the-box UI. Followbright is a Colorado (US)- based company that excels in creating profitable and cost-effective mobile and web solutions for clients. The team at Followbright surpasses their own goals and has helped hundreds of businesses make a lasting business presence including InterThink, Innova+, University of Denver, U.S. Department of Energy.
Services provided by Followbright:
Their core services include strategy and consulting, online marketing, website design and maintenance and support.
34. Kohactive:
An award-winning web design and development company, Kohactive has achieved several milestones in just seven years. Working with the clients of all sizes, the Kohative team has gone beyond customer's expectations for generating online business to them. Outshining counterparts, the company is proud to have a canny, visionary and passionate team of designers, developers and strategists. Kohactive tops the list because of its extremely committed client support, providing best possible solutions when needed (after service too).
Services provided by Kohactive:
Known for providing unique and adaptive websites, smart and intuitive mobile apps, brilliant custom applications, digital commerce and cutting-edge market solutions.
35. Mojo Tech:
The staff and founders at Mojo Tech have a lot to be proud. Combining rigorous design with outstanding engineering standards, the team turns complex software problems into scalable, elegant solutions. Mojo Tech has a closed team of inventive professionals working in several locations New York, Washington D.C. Boulder and Providence, RI.
Services provided by Mojo Tech:
Mojo Tech is a powerfully progressive web development agency committed to optimizing each site designed for cross compatibility. They are pioneers in web applications, mobile applications, geospatial services, wearable applications and big data solutions.
36. Provectus:
Provectus is a top-ranked web and mobile development agency that makes your user's lives easier, safer and more effective than ever before. Considering the rise of eCommerce, Provectus team designs and develops modern yet simple-to-use web and mobile commerce website to take your products and services to larger audiences.s.
Services provided by Provectus:
Provectus helps companies improve their brand value with their expertise in mobile app development, buyer-friendly eCommerce development, unique and interactive web designs and business process optimization providing smart grid analytics.
37. SemiDot InfoTech:
SemiDot InfoTech is a top-notch mobile app development and website design company catering to startups, SMB's and enterprises. We have offices in the UK, Australia, USA and India. We are a coolest and skilled team that does exceedingly well to fulfill your software needs through latest cutting-edge IT Technologies. Aiming for excellence, we deliver what your customers imagine and beyond that.
Services provided by SemiDot InfoTech:
The various services we provide include Custom and Responsive Web Development, UI/UX Design, Database Programming, CMS Development. SemiDot also has expert hands in Mobile Apps Development (Native and Cross-platform), Enterprise Mobility, Android and iOS app development and dedicated development services.
38. Webnexs:
Webnexs is a Product based Technology firm located in Chennai, India. We help brands, big and small to leverage the best technologies to move online. Driving the technology has been always critical of Webnexs. We have developed Ecommerce platforms that have been making sales across clients in geographies. Webnexs has been also focusing on IOT, Mobility, M2M, AI, NLP, Bots systems. Webnexs also offers E-Commerce store, script, Extension, Email Templates.
Services Provided by Webnexs:
Rich User Experience Drives Internet, Webnexs defines UX. Unique interpretations of Experiences with profound idea in technology embedded with sound technical resonance is the key to the success of the clientele. We drive business through engineering technology. Engineer tech, transform lives.
39. AchintyaTech:
AchintyaTech is a leading IT Services provider company that offers multifaceted services to its clients including competitive web and mobile app development, Web Development, website Development, E-Commerce Web development, and Opensource CMS development for offering your business excellent leverage and expansion boost.
Services provided by AchintyaTech:
Web Design and Development (PHP, Cake PHP, MySQL, Java Script )
Open Source Web Development using WordPress , Drupal , Magento , Joomla.
eCommerce Development using custom shoping cart and Magento
Mobile Apps Development (iPhone, Android etc.)
Hybrid App development (PhoneGap, Angular JS, Node JS etc.)
Dedicated Resource hiring on monthly basis.
40. Ethervision:
'Chicago's premier mobile app development company,' Ethervision has created apps that have received 18 million downloads. They have developed 3 of the first 50 iPhone apps ever made and have delivered over 185 native apps until now. The team at Ethervision works to deliver a superior end-product to its clients.
Services provided by Ethervision:
They specialize in iOS, Android, Enterprise, web development, cloud integration, Internet of Things (IoT) and Oculus.
41. Huemor Designs:
With a tagline "We create memorable digital experiences," Huemor Designs is a full-service New York-based agency that believes that memorable experiences build quality brands. In a span of just five years, Huemor has helped brands like NBC Sports, Live Nation, Geico, The Webby Awards, Rug&Home stand out in the digital panorama. Focusing on strategy-led design and robust programming, the team at Huemor turns any web and app idea into reality.
Services provided by Huemor Designs:
Huemor offers all B2B IT services like creative app design, web development, eCommerce, digital marketing, content management, SEO consulting, business strategy and planning.
42. Moon Technolabs:
Moon Technolabs is a full-service Web & Mobile Application Development Company India, We providing custom Web & Mobile App solutions to the clients across the world and Certified Best Mobile App Development Startup Company, July 2016 by Silicon India poised to take the world by storm with its quality app development solutions and winner of GESIA AWARD 2015 for the best Mobile App Development Company in Gujarat, We are a global IT Company and combined with extensive experience and expertise, we serve our clients with best IT Solutions.
offering you best solution under one roof. We successfully delivered 550+ Projects completed, 395+ Clients served & 7+ Years and moving. We transform your IDEA into reality through digital solutions!
Services provided by Moon Technolabs:
Moon Technolabs provides high quality and wide range of mobile application development services For Mobile Application Development, Emerging App Development – Apple & Android Wear App Development, MacOS and Windows Desktop Software Developer, Website Design & Development, Web Application Development, eCommerce Design & Development platforms. We also deliver Web Design & development services to its worldwide clients.
43. Pixafy:
Pixafy expresses pride in being eCommerce platform specialists worldwide. Dedicated to innovating everything that is digital, Pixafy is a New York-based eCommerce agency and online retail expert with B2B and B2C implementations. They provide digital transformation and channel harmonization to expand your eCommerce business. Pixafy team calls itself an expert in Magento development. They have the most unique approach ensuring quality and productive results. The company is a Magento Gold Solutions Partner and has been recognized as Magento site of the Year 2014.
Services provided by Pixafy:
At Pixafy, the team specializes in Magento, WordPress and Drupal.
44. EGO cms:
EGO cms is a full-cycle custom web and mobile app development services provider for startups and enterprises worldwide. Since its founding in 2005 EGO has been upgrading and diversifying its development and design skills in order to meet clients' needs. At present, it focused on delivering to clients stunning design-centered apps with beautiful and intuitive user experience.
Having a special approach to each client makes this small team stands out from the rest. Among clients, EGO is known as attentive, reliable and extraordinary thinking and caring team of experts.
In addition to the great native app development skills, EGO has deep expertise in cross platform development with Xamarin, confirmed by the presence of certified Xamarin Engineers and mentoring at Xamathons.
Services provided by EGO creative media solutions:
Mobile application development for iOS and Android, Web application development, UI & UX Design, Prototyping, Project strategy, Project management and support, QA and testing and Stores release and market launch
45. Mobitouch:
mobitouch is a team of software developers and designers passionate about smart communication. They deliver award-winning solutions in various sectors for some of the most powerful brands, including Microsoft, Isobar, MRM//McCANN, OPTeam, Itaka or Hypermedia.
Their knowledgeable team, focused on accomplishing client's objectives, use agile methodology to bring memorable customer experience and add greater value to your business. With mobile mindset at heart, mobitouch is a great partner for both funded startups and enterprises.
Services Provided by Mobitouch:
As one of the leading software development companies in Poland, mobitouch provides full stack development that include Native Mobile App Development, Cross-Platform App Development, Custom Web Development as well as UI/IX Design solutions, CMS Development and many more. They maximize your success by following a tried and true process that involves preparation and concept creation, graphic design, development, quality assurance and improvement.
46. Web Peppers:
Web Peppers is a professional web development company that provides a high quality services for web and mobile app development all around the world. We've delivered more than 300+ successful projects to our valued customers and served a variety of industries including media, healthcare, translation companies, advertising, accountant and business services. Our skilled developers implement a full range of technologies that helps us to make any business successful online and generate new leads for our clients.
Services Provided by Web Peppers:
We provide professional solutions across Custom Web Development, UI/UX Design, Website Support and Maintenance, Mobile App Development (Android, iOS), E-Commerce Development, CMS development, Cloud Services.
47. End Point:
End Point is a full-fledged eCommerce consultancy with offices in New York and Tennessee, United States. Having the right expertise and knowledge, the team at End Point choose the right tools and excels in all aspects of industry services. Since 1995, the company has been delivering solid work with engaging web and app designs to keep client's customers happy and content.
Services provided by End Point:
End Point is proud to deliver reliable hardware services, cloud services, database administration, eCommerce, web development, app development (Android and iOS), testing and analytics.
48. Magic Logix:
The world's best brands like CloudShare, Fedex, Marriot, Andrews, Marketo, Talend, Action, [24]7 trust Magic Logix because of their unbeatable web, mobile and digital marketing services. They are known for creating professional, upscale and cutting-edge websites for clients such that first-time browsers become permanent customers. Their own website is the epitome of how the team qualifies in web designing.
Services provided by Magic Logix:
Apart from web design, the workforce at Magic Logix is also expert in agile web and mobile app development, SEO, marketing automation, branding and graphic design
49. Swarm:
"We partner with brands and new ventures to create chart-topping products." This is what the team at Swarm promises. They pioneer in creating functional mobile apps and scalable web applications with cutting-edge technologies and frameworks. Swarm is a New York-based company started in 2013 and have worked for clients like CBS Sports, People, National Geographic Channel, Golf Match, Alley NYC, Pixable. They have been lately honored as a 'leader in wearable application development.'
Services provided by Swarm:
Swarm's services include Android and iPhone app development, web application development, Apple TV design and development, Augmented Reality (AR) and Virtual Reality (VR) mobile apps, Wearable application development.
50. Xplode Marketing:
Xplode offers every service you need- from design to development, from branding to marketing. A closed team of around 9 employees, Xplode started in 2007 and in just 9 years of service, their team has delivered several successful projects to more than 300 clients. Located in Florida, the company believes in not just developing a website but an interactive and engaging internet presence, loved by their client's customers.
Services provided by Xplode Marketing:
Branding and logo design, website design, SEO and Internet marketing, mobile app development, animated videos are the core areas Xplode cover and deliver best possible solutions worldwide.
51. Perfection Infoweb:
Perfection Infoweb is an India web & mobile app development company, offering a wide range of
web and mobile solutions across the globe since 2013. The company has a team of 10+ highly
qualified and experienced IT professionals who can deliver best of technology solutions and
consulting services across diverse business needs.
Services Provided by Perfection Infoweb:
As a leading Web & Mobile development company, PerfectionInfo provides reliable web and
mobile solutions spanning across Custom Web Development, UI/UX Design Solutions, ECommerce
Solutions, Database Programming, CMS Development, Native Mobile Apps
Development, Cross-Platform Mobile App Development, Enterprise Mobility Solutions and IT
Consulting – offering businesses delightfully tailored and trendy solutions in their budget.
52. ASPER Software House:
As a Software House from Poland that cooperates with clients all over the world, we deliver effective web development skills as a remote, outsourced team. So many times have we heard about how much Polish programmers kick ass! We take full responsibility for developing timely high-quality online products. And to top it all off – we offer more for less. We provide excellent software for an inexpensive price, beating out contractors in other countries. It's that simple.
Services provided by ASPER Software House:
We have almost 9 years of experience in the area of Web Development. We design, develop, and maintain any and all types of web applications and websites. All of our work is optimized for search engines.
53. Icreon Tech:
Believing in the ever-transforming power of technology, Icreon Tech excels in web development services. Completing 16 years in the industry, the company has a well established name as the eldest in this list. Iceron Tech helps businesses hailing from diverse industries to create a powerful and lost-lasting online presence across the globe. It primarily works with medium-sized companies and partners well with preeminent brands like Ferrari, Nokia, National Geographic Channel, Master Card FOX, Panasonic and many others.
Services provided by Icreon Tech:
Revered for preparing the best mix of business and technology, Iceron Tech typically offers quality and perfection in web development, mobile app development, software product development, technology strategy and road mapping, application maintenance, technology consolidation.
54. iSolution Microsystems:
iSolution was founded in 2004 with a thought of providing creative and latest web and mobile technologies for your business. Our long journey till date consist of many different innovations and experiences. We not only create designs or applications but also help you to open new channels for your business.
Our expertise in Web Marketing will help lifting your brand and make your business popular on search engines.
Services provided by iSolution Microsystems:
We deliver robust solutions using latest technologies and frameworks – HTML5, CSS3, Bootstrap, Core PHP, My SQL, Laravel, Yii2 and Cake PHP. We stand as professional experts in creating websites, Web Applications, E-Commerce Solutions and Mobile ( Android and IOS )App. development.
55. Brightec:
Based in London, Brighton and Amsterdam, since its early inception in 2006, the company has continuously offered its technological and business expertise to help enterprises stay ahead of the curve. They house professionals of all relevant backgrounds to gain deepest of insight into the client's business model and thus create solutions to tackle and solve client issues.
Services provided by Brightec:
From initial idea refinement to post-deployment analytics, the company remains committed to the project until their client's vision are realized. Employing some of the most creative and insightful human resources, the product that the company delivers is known to be perfect to the core.
56. Act Bold Media Group:
As the name suggests, the company is more about creating bold digital solutions for a business web presence. They are experts at helping companies stand out and establish a memorable online experience on consumers worldwide. The web development team is adroit in PHP, CSS, HTML5, JavaScript, C++, .NET, Ruby. At Act Bold, the digital marketing and technology departments work seamlessly to provide world-class services to clients.
Services provided by Act Bold Media Group:
Choose Act Bold Media Group for brilliant website design and development, Search Engine Optimization (SEO), Pay-Per-Click (PPC) management, social media engagement, email marketing, eCommerce strategy and conversion optimization.
57. Elite Infoworld:
Elite InfoWorld is a leading website design and mobile application development company in India. We provide professional and dedicated services in website design, web development, graphic designing and Mobile Application such as iPhone Application Development, Android Application Development. With a unique combination of deep understanding of internet marketing, the company has established an outstanding reputation in excellent website designing and development. We have a team of professionals to work with you and analyse your business needs, give you realistic advice and guidance, and develop the best solutions for your site. For more information, feel free to visit our portfolio.
Services provided by Elite info world :
Elite info world provides the best in creative web solutions, innovative and functional mobile app and digital marketing services that will pay off.
58. Elinext:
Elinext is an IT consulting company combining more than 20 years of experience, client-oriented approach and highly skilled professionals with strong expertise in Document and IT Infrastructure management, eCommerce, eLearning, Video streaming, Internet of things, GIS, Big Data and BI or Performance optimization. Being service and not a product company we still invest in developing ready-to-use mobile and web solutions, namely CRM system, social connection modules, helpdesk and survey management software, messaging applications that could be instantly integrated in the existing product.
Also as a Dedicated Development Services provider we hire talents from top technology universities and proven field experts, and smoothly integrate them in the customer's development process.
We are represented globally – USA, Ireland, France, Germany, Belarus, Singapore, Vietnam or Hong Kong – to be closer to the final customers and their software end users.
Services provided by Elinext:
Native: iOS, Android and Windows Phone Applications > Cross-platform App Development: React Native, Cordova, Xamarin > Native and Cross-platform TV Applications > Location-based and GIS App Development > eCommerce > Web Application Development: .Net, PHP, Java, Node.js, Ruby, Python, Latest JS Frameworks > Corporate Web Portals > SaaS and Desktop App Development > CRM and ECM systems.
59. 8th Sphere:
Over 10 years of business experience, 8th Sphere offers end-to-end design, development and market software solutions. To ensure that their design and development process go without snag, 8th Sphere team is skilled in utilizing a variety of trending frameworks for aesthetic look and smooth functionality.
Services provided by 8th Sphere:
Content management Systems (CMS), digital document solutions, eCommerce, web design and development, workflow management, mobile app development, system integration, testing & QA.
60. Old City Press:
Old City Press is a small team of around 10 working professionals who are determined to turn your business ideas into reality. Exceeding their client's expectations every time, the company has the capability to go beyond to recommend timely and profit-generating solutions. Website development is their finesse and they know how to create a website that not only works but wows.
Services provided by Old City Press:
For outstanding services in web design and development, invitation making and different types of printing, contact the team at Old City Press. They also conduct two or three-day exclusive workshops for making wedding invitations, letterpress and posters.