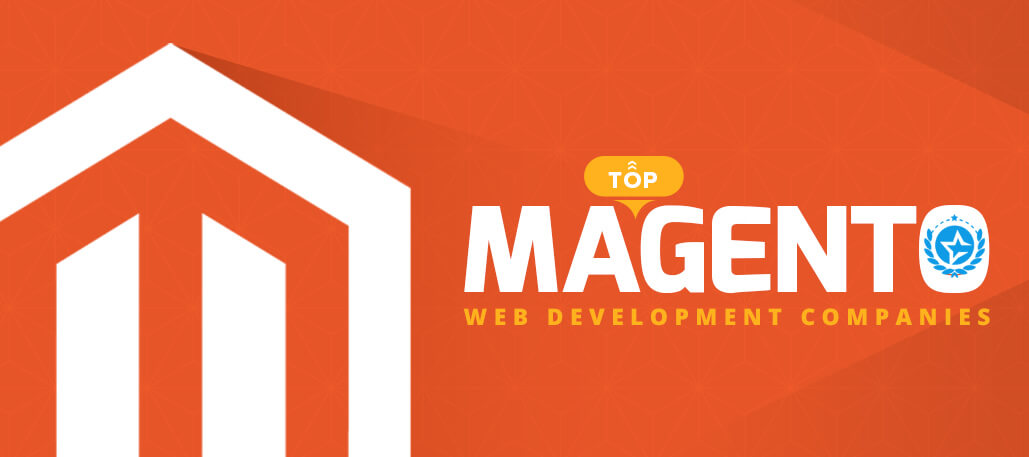 Top Magento Web Development Companies & Developers 2018
The growth of Magento is undeniable as companies had invested time, efforts and resources to build extraordinary applications using it. It's a cloud based digital e-commerce platform allowing developers to create high-performance and scalable e-commerce web solutions. Delivering exceptional products to the world there are plenty of companies who deal in this domain. Out of the varied options, we come down with a list of top Magento web development companies that can guarantee of providing you highly interactive and seamless solutions in addition to excellent support.
List of Top Magento Development Companies & Developers
1. Konstant Infosolutions:
Konstant Infosolutions is a premier software development company, offering a wide range of web and mobile solutions across the globe since 2003. The company has a team of 170+ highly qualified and experienced IT professionals who can deliver best of technology solutions and consulting services across diverse business needs.
Services Provided by Konstant Infosolutions:
As a leading software development company, Konstant provides reliable web and mobile solutions spanning across Custom Web Development, UI/UX Design Solutions, E-Commerce Solutions, Database Programming, CMS Development, Native Mobile Apps Development, Cross-Platform Mobile App Development, Enterprise Mobility Solutions and IT Consulting – offering businesses delightfully tailored and trendy solutions in their budget.
2. Commerce Pundit:
As the company name suggests, Commerce Pundit has finesse in Magento eCommerce development. It is a U.S. based full-service web agency that helps businesses achieve their business goals with stellar online stores. They pioneer in Magento responsive designs and works for a user-friendly design regardless of what device the user has- smartphone, tablet, laptop or desktop. Common Pundit's team is abreast of the latest trends and demands of technology and thus, will give you your website a user-loved look and functionality.
Services provided by Commerce Pundit:
Web design and development, eCommerce solutions powered by Magento, SEO, SMM, email marketing, PPC, marketplace management (Amazon and eBay) are the services Commerce Pundit has to offer.
3. Vaimo:
One of the leading global Magento Gold Solution partners, Vaimo has successfully delivered more than 400 projects to merchants and brands across the world. Pioneers in Magento platform, Vaimo has 250+ dedicated in-house specialists working to turn client's eCommerce needs and ambitions to reality. Out of client's demand and ample projects, they have expanded to 10 countries and 13 cities in just 8 years. They provide great Magento integrations by connecting the platform with vital third-party systems and service providers. Vaimo works with globally recognised brands like Jack Daniel's, BAUHAUS, Björn Borg, Fjällräven, Filippa K, Agent Provocateur, Gant, HP, Oticon Medical etc.
Services provided by Vaimo:
The company offers full services in and around commerce, including, strategy, UX design, development, optimisation and managed services such as Magento hosting, application support, site maintenance.
4. Pixafy:
Pixafy expresses pride in being eCommerce platform specialists worldwide. Dedicated to innovating everything that is digital, Pixafy is a New York-based eCommerce agency and online retail expert with B2B and B2C implementations. They provide digital transformation and channel harmonization to expand your eCommerce business. Pixafy team calls itself an expert in Magento development. They have the most unique approach ensuring quality and productive results. The company is a Magento Gold Solutions Partner and has been recognized as Magento site of the Year 2014.
Services provided by Pixafy:
At Pixafy, the team specializes in Magento, WordPress and Drupal.
5. Mobecls:
Mobecls was founded by experienced Magento developers in 2013 in Minsk, Belarus. The company is highly-appreciated for agile feedbacks and business-oriented development process. Mobecls helps to elevate stores in a smart way because all provided solutions are optimal from the different point of views: code clearance, business, SEO, usability, UX.
Services Provided by Mobecls:
Magento customization, server configuration and optimization, AI-based algorithms for e-commerce, Magento extensions customization, e-commerce consulting, SEO support.
6. Dotcomweavers:
Showcasing a large portfolio, Dotcomweavers has successfully accomplished more than 300 web design and development projects in multiple industries. They specialize in all aspects of web design and know how to create an impact on users through a customized approach and seamlessly converting everyday browsers into loyal customers. Dotcomweavers dig deep to understand the needs of customers and work devotedly to foster client's business connection with consumers.
Services provided by Dotcomweavers:
Their major serving areas extend from web design and mobile app development to eCommerce and SEO/SEM.
7. SILK Software:
Well-known as B2B eCommerce experts worldwide, SILK Software delivers seamless website design and interactive mobile apps for clients in multiple industries. Being the Magento Gold Partner, they implement great eCommerce solutions from business strategy to technology development to creating memorable user experience. At SILK, the team believes in building an online store having excellent design and easy navigation.
Services provided by SILK Software:
Nonetheless, SILK is not only chosen for eCommerce but also for its cost-effective marketing solutions and site optimization.
8. IceCube Digital:
IceCube Digital is the leading web design, web development and mobile app development agency having experience of more than 7 years. Our experienced team has got it all to successfully deliver Magento, WordPress, PHP and mobile app projects. We really love what we do for our valued customers.
Services Provided by IceCube Digital : 
IceCube Digital offers the best web designing and development services. We specialize in WordPress Development, Magento 2 eCommerce Development, Joomla Development, Mobile App Development, Type3 Development, Internet Marketing (Search Engine Optimization) and Video Creation Services.
9. Divante:
Founded in 2008 in Poland, Divante is a hub of eCommerce solutions. The company has earned a good reputation in just 8 years so much so that it is proud to reveal its income ca. 3 mln EUR (as of 2014) on its official website. At Divante, the team is expert in coalescing technology with business approach. They assist clients in developing and optimizing new sales channels. Having expertise in customized omnichannel and Magento, brands like ING, Plus, Loods5, cdp.pl, Solar have trusted Divante for creating their online stores.
Services provided by Divante:
Over the years, Divante has added great success in their portfolio by serving top brands with B2B and B2C eCommerce solutions, Magento outsourcing and optimization and responsive web design.
10. Demac Media:
10 of top 10 does not mean less superior- Deman Media is a Canadian firm with an energetic team of strategists, designers and developers who work smart to offer best-in-class results for your eCommerce business. Through their work, they are focused on attracting more shoppers, monetizing them and generating maximum conversions. They believe that Magento is most powerful eCommerce tool to convert your website idea into a successful business.
Services provided by Demac Media:
Some of their top services include platform development, system integration, site hosting, UX optimization, interface design, AWS management and development.
More Industry Leaders:
11. End Point:
End Point is a full-fledged eCommerce consultancy with offices in New York and Tennessee, United States. Having the right expertise and knowledge, the team at End Point choose the right tools and excels in all aspects of industry services. Since 1995, the company has been delivering solid work with engaging web and app designs to keep client's customers happy and content.
Services provided by End Point:
End Point is proud to deliver reliable hardware services, cloud services, database administration, eCommerce, web development, app development (Android and iOS), testing and analytics.
12. Forix Web Design:
Forix Web Design is trusted for custom tailored eCommerce solutions with buyer-focused strategic designs. The company has its roots in designing and development since 2007 and has made remarkable name in just 9 years. As said, "We Don't Build E-Commerce Websites,
We Build Sales Multipliers," it has served top clients like Adidas, Asics, GoPro, TEDx, Yokohama and many others with at par web and mobile services. In eCommerce, the expert team of Magento certified developers, designers, digital marketers and business analysts at Forix have produced over 100 successful storefronts and proved their skills in eliminating extension related errors.
Services provided by Forix Web Design:
By harnessing the power of trending technologies, Forix Web Design offers award winning web designs, great shopper-friendly online websites, native and cross-platform mobile apps, out-of-the-box SEO and digital marketing strategies.
13. Contus:
Established in 2008, Contus is known to bring a digital technology transformation for various business and several industries. The company has provided client satisfaction to top players in the market like Mahindra Rise, Accenture, The World Bank, CBazar and others. Reigning for more than 8 years now, Contus is honored to design rich eCommerce websites to build your brand, engage global customers, and give you higher business conversions. The company allows you to go live quickly, makes you marketplace ready, provides mobile commerce with exceptional responsive themes and reach out to million users via social (digital) media.
Services provided by Contus:
Contus have a progressive hand-on experience in mobile app development, eCommerce development, Magento development, web app development and cloud solutions.
14. Blue Fountain Media:
Staying on top for providing B2B, B2C, eCommerce, enterprise, education, non-profit, startup services, Blue Fountain Media ensures increased traffic, enhanced brand loyalty and generating new leads for their clients. It's been 13 years now that the company is dedicated to bringing together outstandingly creative minds and delivering result-driven work. What sets Blue Mountain Media apart from others is the work culture which lets people show up to work not just to get through the week, but because they are inspired by colleagues and mission of the company. Their team has been recognized by world's superior award agencies like Image Interactive Media Awards, Telly Awards, Horizon Interactive Awards and much more.
Services provided by Blue Fountain Media:
Blue Fountain Media is positioned number one for strategy and consulting, creative web designs, mobile app development and online marketing.
15. Iflexion:
Hailing from Texas and set up in 1999, Iflexion is the eldest of all. The company is acknowledged for advanced web solutions and enterprise web apps. Iflexion commits to long-term partnerships with more than 400 happy clients from SMBs to Fortune 500 companies like eBay, Cisco, Philips, Adidas, Xerox, Expedia and many more. They offer a customer-oriented servicing model that consists of every aspect of software production and implementation. It is a trusted vendor for PHP development creating best-in-class UX, compelling functionality and exquisitely robust websites.
Services provided by Iflexion:
Providing service excellence for more than 17 years now, Iflexion provides web application development, application integration, usability and user interface design, application security consulting, independent QA and Testing, maintenance and support.
16. Inflexion Interactive:
Serving remarkable business solutions to mid-sized and Fortune 1000 businesses, Inflexion Interactive executes and manages all the digital marketing needs of its clients. The company is known for its result-oriented approach and has been recognized by Webby Awards as an Official Honoree with D'Angelico Guitars and the Theatre Development Fund. Youngest in the list. Inflexion Interactive was founded in 2010 and has managed to grab the 4th position in a span of six years.
Services provided by Inflexion Interactive:
Inflexion Interactive provides at par services in research & analytics, mobile marketing, web design and development and web marketing.
17. SynapseCo:
SynapseCo is one of the oldest and among the most trusted Web and Mobile Development Companies that has been offering quality solutions to global clients since 2001. We have worked with some of the most reputed global brands such as PayPal, UNICEF, Indian Army, Bata, DNG, Johnson & Johnson, and more.
Services Provided by SynapseCo:
Microsoft Technologies – ASP.NET MVC, C#, VB.NET, WPF, DevExpress, Telerik, Umbraco, Kentico, nopCommerce
Open Source Technologies – PHP/MySQL (Core PHP, Laravel, Zend, CakePHP, CodeIgniter, Yii, etc), RoR, Django/Python, MEAN, MERN
Mobile Development – iOS, Android, Xamarin, Ionic, ReactNative
E-Commerce Solutions – Shopify, Magento (Magento Enterprise, Magento Enterprise Cloud), WooCommerce, OpenCart, BigCommerce, etc.
18. Rave Infosys:
Rave Infosys Certified Software Engineers help businesses in their bottom line! Rave Infosys develops quality end-to-end technology services, including Magento e-commerce, Salesforce CRM, and WordPress CMS.
Services Provided by Rave Infosys:
Our strong domain experience, technical expertise, and quality driven delivery model enables us to offer effective B2B & B2C e-commerce solutions, as well as CRM implementations built to streamline your marketing efforts, offering a clear view of your sales funnel and allowing you to provide effective post-sales support.
19. Limegrow:
The Limegrow team works with their clients to determine the best solution for every problem. As a one-stop shop for web development and custom projects, their team understands how to peer into clients' worlds in order to identify innovative and relevant solutions. Working with clients across the USA and Europe, the Limegrow team knows how to offer "fast and thought through solutions" while "they think together with the client".
Services Provided by Limegrow :
Our team is composed of Drupal and WordPress wizards that specialize in creating websites and custom development projects. When unique problems arise, we like to keep Laravel in our back pocket for safe keeping too.
20. Biztech:
Biztech Consulting & Solutions is a decade old company providing innovative digital IT solutions to SMEs and enterprises globally. Throughout our eventful journey of 750+ projects for E-Commerce, CRM, ERP, CMS and Mobile technologies, we have strived to be a complete IT solutions partner for our clients. As such, for all our projects, IT consulting and development goes hand in hand.
Services Provided by Biztech:
Biztech delivers the one-of-its-kind experience in IT solutions, be it mobile, web, design or any other. The company has been rendering fully featured solutions to the clients across the orb. We provide Design, development and Marketing solutions in CRM (SuiteCRM, Sugar CRM & Dynamic CRM), ERP (Odoo), CMS (WordPress, Joomla, Drupal), Web Application Development (CakePHP, PHP, Symfony, Laravel, Asp.net, AngularJS, Node.js, React,js), Mobile app development (Android, IOS PhoneGap, Ionic), Web Design, Digital Marketing (SEO, SEM, PPC) and Internet of things (IoT).