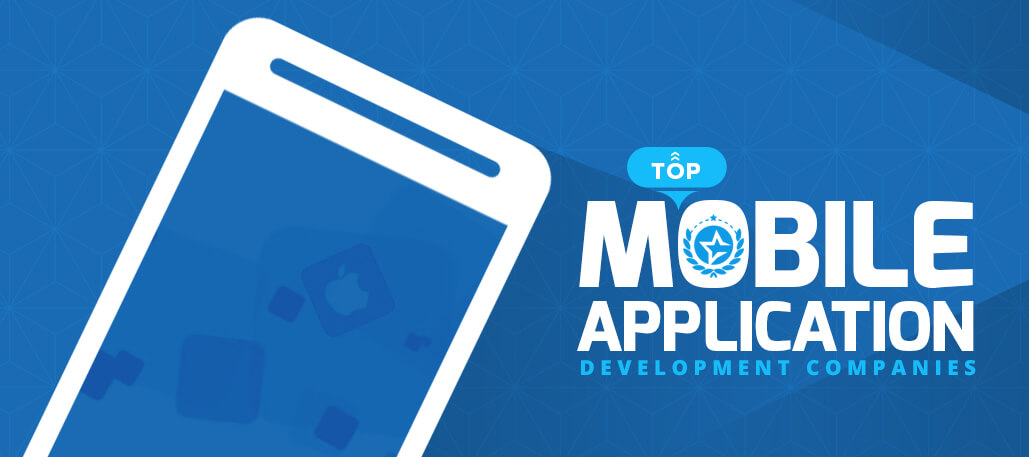 Top Mobile App Development Companies 2016
Here you can find the list of top mobile app development companies which provide top notch mobile solutions and services leveraging top methodologies to drive innovation. Being the industry leaders among app developers, these firms provide powered and outstanding solutions to enterprises.
Top Mobile App Development Companies
1. Fueled:
Fueled founded in 2008 and now ranked in top amongst other players in the app development industry with its outstanding capabilities and world class developers. Fueled team consider itself a strong believers in data-driven approach in terms of an agile application development and analytics-driven approach. Clearly understanding the requirements of clients and delivering them best apps meeting the expectations make them number one among all the players in the industry.
Services provided by Fueled:
Fueled core competency includes designing and developing mobile apps that get featured in app store with diverse skill set of professionals. They understand the needs of the enterprises and provide best solutions that helps in enhancing the business with full service engagement.
2. Konstantinfo:
Topping the charts and listings every time, Konstant Infosolutions has made remarkable success in mobile app development. They have an unbeatable team of developers and designers who are enthusiastic about building Android apps, faster and affordable, without compromising the quality of their project. What sets them apart is the way they deal with a client. There is a proper channel through which the clients are guided at each stage of the development process, which ultimately results in happy clients and more traffic.
Services provided by Konstantinfo:
Services provided by Konstantinfo includes rapid mobile application development for iOS, Android and windows platforms. It also provides high quality and wide range of services for cross-platforms and hybrid app development. One of the key characteristics of Konstantinfo team is its commitment towards the quality which makes Konstant a leading name in the market.
3. Sourcebits:
Sourcebits founded in 2006 and ranked in second position because of its innovative business strategy and powerful agile application development. Sourcebits believe in delivering amazing and beautiful user experience. Sourcebits team involves smart and innovative professionals which are much capable to deliver successful applications and hence they have been delivering amazing apps to most innovative brands since 2006.
Services provided by Sourcebits:
Sourcebits has been creating amazing apps for some of innovative brands since 2006 with powerful agile app development services.
4. WillowTree:
WillowTree, Inc. is also one of the top players in the industry and well known for its app design and development services. With a simple goal of delivering high quality software with smoothly, strategically and predictably, they have delivered over 300 mobile solutions for world's leading enterprise and consumer-facing companies since 2007.
Services provided by WillowTree:
WillowTree Inc. provides in-house strategic consulting, design, development, QA/testing and marketing services to its clients and deliver custom-build products meeting the client's specifications.
Clients of WillowTree are in tune with their team in every step of the project so as to develop product exactly as the client wants in a cost effective manner.
5. Intellectsoft:
Intellectsoft founded in 2007 and is famous for its intelligent software/ mobile solutions. Intellectsoft is a full-service custom software and mobile app development company that has an expensive set of competencies to meet the enterprise needs. Considered as the smart place to begin mobile application development. Offices located in Silicon Valley, New York, London, Oslo and Minsk. Client hire Intellectsoft for its honesty and authenticity through and through. Intellectsoft team has proven experience in developing enterprise solutions which gives them a unique insight for complex mobile app necessities. Because of its experience and expertise, Intellectsoft is also considered as one of the top player in the industry.
Services provided by Intellectsoft:
Services provided by Intellectsoft are Enterprise-Focused and versatile. They deliver agile applications with the purpose of satisfying customer app development needs. Company has delivered more then 300 projects over world wide clients.
6. LeewayHertz:
A leading mobile app development company and among the top most developers who deliver commercial apps for the iPhone Platforms. LeewayHertz consists of HIDE certified design experts and broad expertise developers for developing high quality enterprise solutions. They have delivered over 300 apps for enterprise and consumer app space both. Award winning professionals are capable enough to deliver beautiful, highly intuitive user experience and interfaces Mobile consultants understand all the requirements of the enterprises carefully and they are capable enough to achieve the mobile objectives.
Services provided by LeewayHertz:
LeewayHertz provides end-to-end app development services for all major platforms with well experienced team for iPhone, iPad and Android from concept creation, UX and UI design, creative design, development, testing to deployment.
7. Appster:
Appster is famous for building more then just an app and hence coming in top application development firms. They believe in having best engagement model for people who have ideas and imaginations, for start-ups and entrepreneurs. Implementing retention and Virality strategies for improving the execution strategy is core competency. Appster is a leading technologist and fast growing company founded in 2011 with a focus upon working with enterprises with astounding ideas. For start-ups, company work on making everyone successful who is associated with it through its strategy and specialized solutions. Their aim is to make entrepreneurship more accessible to anyone with a brilliant vision.
Services provided by Appster:
Appster help is marketing, scaling and improving ideas provided by the client. Company team is well experienced in iOS, Android and server side technologies and work with start ups to support in business enhancement as their technology execution partner.
8. OpenXcell:
Openxcell is also well known name in the market industry. Their knowledgeable team is experienced enough to deliver large scale projects on or before time giving the value for money. OpenXcell has robust, focused and responsive professionals that makes them a preeminent software/ app developer. Since 2008, OpenXcell has developed more then 550 softwares and mobile apps to its wide clientele.
Services provided by OpenXcell:
OpenXcell offer broad spectrum of services that includes enterprise mobile app development ranging from simple business app to complex functionality. OpenXcell deliver its quality mobile solutions to its world wide clients and partners.
9. Fingent Technologies:
Fingent helps organizations achieve a competitive advantage by creating unique, technology-driven business solutions that enable them to operate more effectively, more efficiently, and more resistantly.
Since our inception in 2003, we have pioneered custom solutions that have become central components in our clients' business success.
Services provided by Fingent Technologies:
Our expertise spans across multiple industries, crafting solutions adaptable to enterprise's needs. We define accelerated growth for our partners through our sophisticated technology practices that include SAP, Mobility, Data Analytics, Cloud Computing, and Open Source technologies, among others.
10. Y Media Labs:
Y Media Labs is also one of the top companies in the niche market and known for creating disruptive mobile experience beyond the expectations and establish as a leading brand. They have innovative team of world class developers and they believe in giving life to mobile universe. Since the beginning that is since 2008, they have developed a world wide portfolio of most popular and well known brands and has no intention of slowing down. They are dreamers, builders and artists. They believe in making emotion connection not just between the app and the user but also between a human being and a brand. This quality makes them one of the top players in the industry. They create an innovative platform for enterprises which is the road-map of success.
Services provided by Y Media Labs:
YML believe in hard work and build best mobile applications beyond the client expectation with a flexible and scalable agile methodologies. Building human focused mobile experiences for more engagement and brand loyalty is its core competency.
More Industry Leaders:
11. Fuzz:
Fuzz is a leading name in the field of app development that design and develop innovative business solutions which is committed to developing best-in-class product ecosystems for its associated partners and customers. Its development methodology includes full time engagement of curious, thoughtful people with a multi-disciplinary approach for completing the product development lifecycles to develop beautiful, usable, and well engineered products or mobile apps. Since the beginning of iOS or Android app market industry, Fuzz has developed customized solutions for enterprise apps, mCommerce apps, publishing platforms and all new digital places for the Fortune 20 and on the far side.
Services provided by Fuzz:
Fuzz has developed more then 200 extraordinary apps for all mobile platforms including iPhone, iPad, Android and tablets. Team of app developers and designers are experienced and skilled professionals and focused on developing ultimate user experience with natural strength in hybrid apps and cross-platform approaches.
12. Affle Appstudioz:
Singapore-HQ mobile application development company and also one of the top players in the industry. AppStudioz is the development wing of Affle MAAS (Mobile Audience as Service) platform, which specialized in UX, design and mobility. They are creative technologists who love to take challenges and great ideas. AppStudioz team has deep expertise in developing cutting edge solutions for different mobile app platfroms including iphone, iPad, android, blackberry and windows phone. One of the prime features in development process at Affle AppStudioz is Affle's Reusable Component (ARC) architecture, that comprises of updated library of features which is being used and accepted by global audiences.
Services provided by Affle AppStudioz:
Affle AppStudioz offer a wide range of advanced mobile app development services including the requirement analysis, design and development with consultation, quality checks and maintenance and support. With the team of more then 2300 well experienced professionals, AppStudioz is specialized in using Agile Scrum methodology in the process of app development that makes app well developed in faster manner.
13. Softeq:
Softeq is considered as all-in-one solution provider and delivers high quality mobile applications according to client's needs and specifications. Team of professionals and engineers expertise in both hard level and application level which is very rare to be found under one shelter and famous for delivering on and on budget services. Softeq has gained a silver medal in "151-300 Employees" category of the Best IT Companies Awards 2013. Company also has multiple international patents for inventions in the embedded software field.
Services provided by Softeq:
Core Competencies includes high performance web based applications and mobile application development solutions meeting the expectations of client. Provides variety of mobile application solutions including iOS, Android, Windows Phone, BlackBerry platforms, native, hybrid, and cross-platform development. Also they have skilled professionals for Xamarin development, as well as application across all major platforms.
14. TechAhead:
They are known for their perfection & excellence in mobile app development industry. TechAhead provides mobile consulting, design and development services and having world wide clientele and is famous for developing dynamic, interactive, and user-focused mobile applications with skilled team of working professional committed to quality and time. They have their proven track for complex and most critical iOS app development and having 100% success rate in app store approval. Ultimate team of early adapters and developers for high quality android apps.
Services provided by TechAhead:
Key services includes mobile consulting and mobile application development (iPhone, iPad, Android and Windows phone) and web application development and have developed mention-worthy apps for all platforms with updated technologies. They believe in problem solving, user engagement and creating amazing experience.
15. Octal Info Solution:
Octal Info Solution is an ISO 9001:2010 certified mobile app development company with 150+ highly skilled professionals offering result-oriented and cost-effective mobile app solutions to SMEs across the world. Octal Info Solution offers wide ranging mobile app development services for diverse business verticals like E-commerce, Health, Education, Finance, Retail, Automobile, Energy, Transportation, Tourism and Manufacturing using most advanced technologies. We at octal info solution make sure quality standards with greater return on investment thus deliver bespoke mobile app solution just according your business requirement.
Services provided by Octal Info Solution:
Octal Info Solution offers a wide array of sophisticated mobile app development services including the requirement analysis, design and development, consultation, quality checks and maintenance and support.
16. Iflexion:
Hailing from Texas and set up in 1999, Iflexion is the eldest of all. The company is acknowledged for advanced web solutions and enterprise web apps. Iflexion commits to long-term partnerships with more than 400 happy clients from SMBs to Fortune 500 companies like eBay, Cisco, Philips, Adidas, Xerox, Expedia and many more. They offer a customer-oriented servicing model that consists of every aspect of software production and implementation. It is a trusted vendor for PHP development creating best-in-class UX, compelling functionality and exquisitely robust websites.
Services provided by Iflexion:
Providing service excellence for more than 17 years now, Iflexion provides web application development, application integration, usability and user interface design, application security consulting, independent QA and Testing, maintenance and support.
17. QBurst:
Web and mobile application development company having offices across the globe focusing upon a new generation technology platforms. Founded in 2004, Qburst has delivered over 650 projects and having a strong team of more then 1100 professionals. They have In-depth experience in major app development platforms and hence they devise and implement ideas successfully and their designers are experienced enough to create intuitive user interfaces. At Qburst, client can get advantage of accessing an experienced team that understand all aspects of mobile development like user-experience, design, performance, and security.
Services provided by QBurst:
Qburst has delivered wide range of mobile applications for its clients that is from native to cross-platform to mobile-web apps and from user-friendly consumer apps to game changing B2B apps. Well experienced in integrating updated technologies and features according to the business requirements and work for small, medium and large enterprises.
18. Nine Hertz:
Clients over 14 centuries have trusted Nine Hertz for their exceptionally reliable services. They craft your thoughts of web applications and mobile application to present outstanding and 100% secure solutions. They have a skilled team of dedicated developers and designers with expertise in latest technologies and frameworks. Nothing more but the list of their clients can speak everything about the popularity and work efficiency of Nine Hertz- Reliance, Vodafone, Samsung, Casio, Pepsi, Siemens are the top clients they serve.
Services provided by Nine Hertz:
Their major services include mobile app development, custom software development, web and graphic design, SEO, Social Media Optimization (SMO), PPC, Email marketing, web development, application redesign, application migration and mobile app maintenance.
19. Mindinventory:
Being one the leading iOS and android app development companies, Mindinventory have put over 300+ apps live on Apple and Google store till now. Mindinventory team has deep expertise in developing cutting edge solutions for Android and iOS platforms. We offer broad spectrum of services ranging from simple business mobile applications development to complex enterprise services.
Services provided by Mindinventory:
Mindinventory provides high quality and wide range of mobile application development services for iOS and Android platforms. The company also deliver web development services to its world wide clients.
20. Oxagile:
Oxagile is an internationally established outsourcing company with a primary focus on delivering end-to-end software development services across a range of verticals and business domains. Company's core areas of expertise lie in developing e-Learning solutions (LMSs, LCMSs, learning portals, virtual classrooms, and more) and custom WebRTC, video streaming, hybrid TV, OTT, and VoD solutions.
During the 10 years of its history, Oxagile successfully delivered over 400 projects to high-profile clients including Google, Discovery, Telecom Argentina, Vodafone, MIT, and others. Oxagile's outstanding performance has been recognized by such world's superior award companies as International Association of Outsourcing Professionals (IAOP), Microsoft, Inc. Magazine, Software Magazine, and more.
Services provided by Oxagile:
Oxagile offers a full range of custom software services, including web and mobile application development. Services cover all stages of the software development life cycle: from business analysis, design, and prototyping to the actual development, quality assurance, and post-project maintenance and support. Oxagile's talent pool includes 220+ software development experts in the following technologies: .NET, Java, PHP, Ruby, HTML5/CSS3, JS, iOS, Android, and Windows Phone. Industries that Oxagile serve include the following: Education and e-Learning, Media and Entertainment, eCommerce, Travel and Hospitality, IT, Financial Services, and Healthcare.
21. SteelKiwi Development:
SteelKiwi Development was founded in 2011 as a web development company. With an initial focus on Python/Django, we entered the mobile development market in 2012. As an international company, we're pleased to serve customers from all over the world, with the majority of our clients coming from the US, Canada, Australia, and across Europe. We've helped over 100 customers solve complex business problems through close cooperation and ongoing collaboration, with some projects lasting 12+ months and requiring development teams of 10 devs per project. Being able to provide top quality services has resulted in many repeat customers, satisfied with a constant partnership. We build exceptional web and mobile applications.
Services provided by SteelKiwi Development:
We are a full-cycle service provider with over 50 full-time staff covering all areas of IT. Our team members bring their unique set of skills to our 6 departments: web development, mobile development, graphic design, technical support, quality assurance (QA), and sales and marketing. We have sales representatives in the US, Israel, the Netherlands, and Slovakia.
22. iMOBDEV Technologies:
iMOBDEV Technologies is a ISO 9001:2008 certified and professionally managed Mobile application Development Company serving clients all over the world. We are honoured to be led by 80+ enormously attentive and dedicated professionals, who are recognized for their innovative skills, experience, and expertise in a wide spectrum of industries. Through our solution partnerships and strategic alliances we continue to expand our horizons in the global market.
Services provided by iMOBDEV Technologies:
They specialize in software development, eCommerce development, App development, cloud computing services, web design & development.
23. Yalantis:
Founded and established in 2008 in Ukraine, Yalantis is revered for out-of-the-box iOS and Android mobile solutions. They have a brilliant approach for accomplishing client's objectives- focus on the metrics, design for target audience, acquire and retail users, manage product delivery, innovate and achieve success. The best of all is that each employee of Yalantis believes that an app will be used by real people on real devices and thus, they design the most interactive and useful apps for business groups.
Services provided by Yalantis:
Their services extend to each facet of strategy, design and development. Strategy planning, web design, application development, testing and QA, account management, eCommerce are the services offered.
24. Messapps:
With the unique blend of creative designers. tech savvy developers and project managers, Messapps has become one of the loading player in the industry. Their innovative team consists of young and bold professionals, all are from international backgrounds and from eight different languages, that make them a unique team to work with. Their working professionals listen to the ideas carefully and execute it with powerful solution and provide client satisfactory results.
Services provided by Messapps:
They match the best and latest technology with iOS and Android platforms so as to develop powerful and up-to-date applications. They properly understand the fact that most of the people do not understand the technical specifications while having an idea about app development and hence they help them by working on their own ideas or together with other entrepreneurs.
25. EIGHT25MEDIA:
EIGHT25MEDIA guarantees that their clients get a 200% increase in their number of sales through their website. It's a result-driven digital company delivering high-end design with latest technologies. They create apps and websites that are meaningful to all users and gives clients a brilliant platform to interact with their customers. There is a dedicated Account Manager for each project, who is responsible and accountable to every query and need of the client.
Services provided by EIGHT25MEDIA:
Core services are UX strategy, UX design, Android app development, iOS app development, mobile backend engineering, search engine marketing.
26. Stuzo:
Since 2007, Stuzo has been accelerating business for our clients through digital product innovation. We define, design and deliver digital products across mobile, web, wearables and IoT.
Services provided by Stuzo:
Stuzo's core competency is defining, designing, and delivering the most useful and usable enterprise mobile apps and digital products that have a quantifiable impact on your business and always delight your users.
27. Baymediasoft:
Babymediasoft is an Indian web and mobile app development company with more than 5 years of experience. There is a team of talented, dedicated developers and designers who have advanced skills in Java, JavaScript, HTML5, OpenGL, SQLite, Eclipse and many latest technology tools and frameworks. They always strive to deliver custom solutions within client budgets. At Babysoftmedia, you can always be sure of the quality delivered.
Services provided by Baymediasoft:
Mobile app development, web development, eCommerce development and internet marketing are their core services.
28. BrillMindz:
Understanding and believing in the reality that 'if your business is not digital, your business will be out of industry,' Brill Mindz is a brilliant group of people who are committed to delivering 100% secure and professional solutions to every business. With great passion and excellence, they have completed more than 500 projects including curated websites and high-quality mobile apps. Not only do they focus on developing attractive UI, but the team also creates interactive UI for customer's clients.
Services provided by BrillMindz:
The core services include Mobile App Development (80%), web design and game development, CMS and eCommerce, Apple Watch app development, iBeacon app development, AR app development.
29. VT Netzwelt :
Why VT Netzwelt is listed here is because of its flawless understanding of clients. Their team of business analysts, developers, designers and quality analysts have a superb understanding what the clients ask for. Besides hearing the client's requirements, they also suggest great ideas for features and functions in order to make their websites and apps more engaging and useful for end-users. They have their offices in Berlin (Germany) and India.
Services provided by VT Netzwelt :
You can choose VT Netzwelt for mobile app development, various services like web development, UI/UX design, CMS solutions, eCommerce development, conversion optimization.
30. NOTO Solutions:
Serving globally with the commitment of quality, since 2007. NOTO Solutions has more than 10 years of experience in mobile app development, custom software development and web portal development. Adroit experts, who can transform a rough idea into a realty along with all essential and unique features, are the strength of NOTO Solutions.
Company represents as a leading app developer in the world that offer creative, award winning and performing app solutions from small to large organizations, globally.
Services provided by NOTO Solutions:
NOTO Solutions' core service area includes – web development, mobile app development, software application development, digital marketing and custom web design.
31. JULY RAPID:
July Rapid is a boutique app studio of July Systems that operates at the intersection of disruptive technologies, innovative design, and creative thinking. At lightning speed. For 15 years, we have pushed the envelope within the mobile experience industry with our bleeding UX, rapid development and cloud infrastructure management that helps you scale from 50 users to 50 million users.
Services provided by JULY RAPID:
App Design, iPhone App Development, Android App Development, Wearable App Development, App Marketing, App Management and Web Development are their core services.
32. RapidOps Inc.:
RapidOps Inc. is a Charlotte-based digital solution provider that delivers best-in-class and innovative digital products using cutting edge technology. RapidOps, Inc. develops digital products along with an ultimate user experience for digitally empowered customers. Comprehend with the need of benchmarking digital solutions, the company contributes in delivering relevant services, products, and experiences that help clients thrive in today's digital scenario.
Global customer base embraces Retailers, Health Industrialists, Bankers, Financial Service Providers, Food and Beverages Retailers, Education Sectors, and much more.
Services provided by RapidOps Inc.:
Internet of Things (IoTs), Data Visualization & BI, Web API Development, Hybrid Mobile App Development, Native Mobile App Development including Android App Development, iOS App Development, Web Development Services etc.