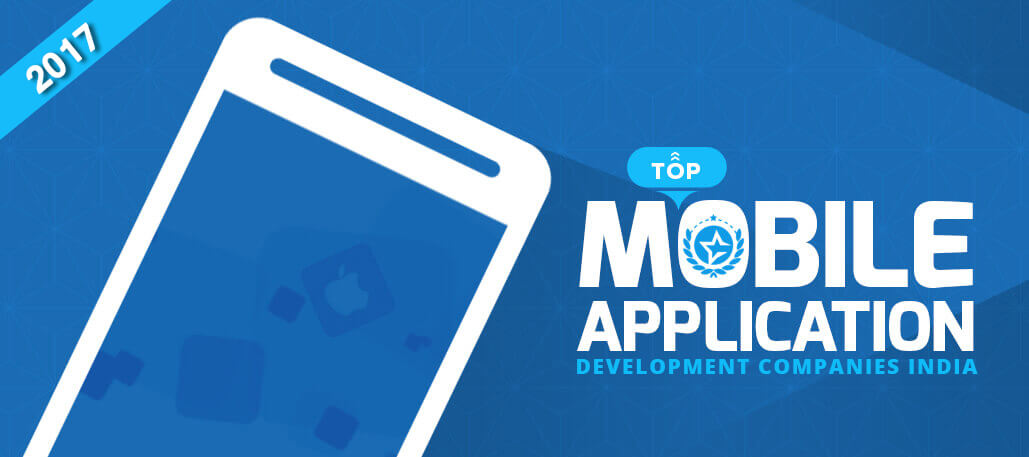 Top Mobile App Development Companies & Developers India
The trends in mobile domain are vulnerable to new tactics, tricks and procedural renovation. The year 2017 will also see new trends emerge asking each company to adopt the change asap in order to keep up with the market's pace. Advanced mobile solutions emerge and clients' viewpoints change with time, which ultimately affects the project's growth leaving the mobile companies with tricky scenarios to cope up with. App development firms operate from different parts of the world serving customers with best of their ability. India is one of those nations that constitutes pioneers of mobile app development. Hence, to encourage such companies we have drafted a list of top mobile app development companies in India.
Top Mobile Application Development Companies India & App Developers
1. Konstant Infosolutions:
Konstant Infosolutions is a premier software development company, offering a wide range of web and mobile solutions across the globe since 2003. The company has a team of 170+ highly qualified and experienced IT professionals who can deliver best of technology solutions and consulting services across diverse business needs.
Services provided by Konstant Infosolutions:
As a leading software development company, Konstant provides reliable web and mobile solutions spanning across Custom Web Development, UI/UX Design Solutions, E-Commerce Solutions, Database Programming, CMS Development, Native Mobile Apps Development, Cross-Platform Mobile App Development, Enterprise Mobility Solutions and IT Consulting – offering businesses delightfully tailored and trendy solutions in their budget.
2. TechAhead:
They are known for their perfection & excellence in mobile app development industry. TechAhead provides mobile consulting, design and development services and having world wide clientele and is famous for developing dynamic, interactive, and user-focused mobile applications with skilled team of working professional committed to quality and time. They have their proven track for complex and most critical iOS app development and having 100% success rate in app store approval. Ultimate team of early adapters and developers for high quality android apps.
Services provided by TechAhead:
Key services includes mobile consulting and mobile application development (iPhone, iPad, Android and Windows phone) and web application development and have developed mention-worthy apps for all platforms with updated technologies. They believe in problem solving, user engagement and creating amazing experience.
3. Appster:
Appster is famous for building more then just an app and hence coming in top application development firms. They believe in having best engagement model for people who have ideas and imaginations, for start-ups and entrepreneurs. Implementing retention and Virality strategies for improving the execution strategy is core competency. Appster is a leading technologist and fast growing company founded in 2011 with a focus upon working with enterprises with astounding ideas. For start-ups, company work on making everyone successful who is associated with it through its strategy and specialized solutions. Their aim is to make entrepreneurship more accessible to anyone with a brilliant vision.
Services provided by Appster:
Appster help is marketing, scaling and improving ideas provided by the client. Company team is well experienced in iOS, Android and server side technologies and work with start ups to support in business enhancement as their technology execution partner.
4. Sourcebits:
Sourcebits founded in 2006 and ranked in second position because of its innovative business strategy and powerful agile application development. Sourcebits believe in delivering amazing and beautiful user experience. Sourcebits team involves smart and innovative professionals which are much capable to deliver successful applications and hence they have been delivering amazing apps to most innovative brands since 2006.
Services provided by Sourcebits:
Sourcebits has been creating amazing apps for some of innovative brands since 2006 with powerful agile app development services.
5. Techugo:
Founded in 2015, Techugo hails from the United States with offshore development centers in India and Dubai. We are among the top custom mobile app development providers with 120+ IT professionals working across internationally. In just a period of 24 months, we have brought trusted and usable custom and platform-based mobile app solutions to midsized and large companies in healthcare, telecom, retail, banking and finance, food, fashion, eCommerce, enterprise and other industries. We have some major clientele including BJP, Airtel, Godfrey Phillips, StyleMatch, India TV and StyleMatch, who rely on our mobile app solutions for their everyday operations.
Services provided by Techugo:
Our core services include mobile app development, web software development, design and assured quality management.
6. Peerbits:
Peerbits incepted in 2011 and within 5 years they carved their niche globally in the mobile app industry. Raising the bar of developing word class mobile apps, Peerbits forte lies in crafting pathbreaking UI and thereby providing a comprehensive UX for the success of client's business.With a team of expert iOS and Android app developers, Peerbits endeavor to transcend the mobile business with their technical proficiency.
Services provided by Peerbits:
With an aim to provide mobile solutions for the success of businesses, Peerbits drive mobile app development with innovations, healthy discussions, and giving personalized touch to every app. Their core competencies lies in designing user-friendly app interface, giving unparalleled user experience.
7. Fingent Technologies:
Fingent has been in the IT software services industry since 2003 and we are a reliable and affordable Web and Mobile Development company for enterprise and mid-sized organizations.
We are a full service web and mobile development services provider with two offices in the United States (Boston and New York), India and United Arab Emirates. Our global team of over 230 talented full-time employees have helped hundreds of mid and large size organizations implement software solutions that increase productivity and profits.
Services provided by Fingent Technologies:
Web Application Development, Mobile Application Development, Product Development (SaaS) and Enterprise Software Development. We will help you solve your business challenges through software in any technology area.
8. Contus:
Established in 2008, Contus is known to bring a digital technology transformation for various business and several industries. The company has provided client satisfaction to top players in the market like Mahindra Rise, Accenture, The World Bank, CBazar and others. Reigning for more than 8 years now, Contus is honored to design rich eCommerce websites to build your brand, engage global customers, and give you higher business conversions. The company allows you to go live quickly, makes you marketplace ready, provides mobile commerce with exceptional responsive themes and reach out to million users via social (digital) media.
Services provided by Contus:
Contus have a progressive hand-on experience in mobile app development, eCommerce development, Magento development, web app development and cloud solutions.
9. OpenXcell:
Openxcell is also well known name in the market industry. Their knowledgeable team is experienced enough to deliver large scale projects on or before time giving the value for money. OpenXcell has robust, focused and responsive professionals that makes them a preeminent software/ app developer. Since 2008, OpenXcell has developed more then 550 softwares and mobile apps to its wide clientele.
Services provided by OpenXcell:
OpenXcell offer broad spectrum of services that includes enterprise mobile app development ranging from simple business app to complex functionality. OpenXcell deliver its quality mobile solutions to its world wide clients and partners.
10. AppInventiv:
Creating an iPad app for an award event for Economic Times, one of the biggest News publications, has proved AppInventiv's worth and the client's trust on the agency. A passionate and visionary team at AppInventiv has made happy connections by serving iPhone apps for Kmart and an official app for University of California (UCLA). They have strong roots in building next generation mobile-first solutions for all types of users. Again an Indian-based mobile app development company, AppInventiv has extended their hands into image processing, wearable devices and Bluetooth technology.
Services provided by AppInventiv:
The crucial areas that AppInventiv provides services are iOS app development, android app development, wearable, web applications, HTML5, design, QA and business analysis.
More Industry Leaders:
11. Hidden Brains:
Hidden Brains has worked vigorously over the years and delivered over 5,000 projects across 31 industries worldwide. Adhering to quality and strict timelines, the company has made a good name in web app development market. They are known for providing memorable customer experience through their feature-rich, custom websites. The developers are a group of certified professionals in PHP and other programming languages, with a devotion to building something extraordinary yet simple-to-use.
Services provided by Hidden Brains:
Hidden Brains Infotech outperforms itself in mobile app development, web development, CMS and eCommerce, AR apps, iBeacon app development and gaming development services.
12. Hyperlink InfoSystem:
Hyperlink InfoSystem is one of the best custom web and mobile app development companies based in India & USA since 2011. With its dedicated and skilled team of professionals, the company has able to create dynamic and cost effective solutions for its clients who are based all over the USA, UK, UAE, Japan, Canada and other parts of the World. The professional company is closely structured in such a way to offer more acquirable results and solutions for use in a variety of businesses, encountering problems in information and technology sector.
Services Provided by Hyperlink InfoSystem:
Hyperlink InfoSystem offers custom mobile app development, Android app development, iOS app development, Wearable app development, AR app development, VR app development, Web development, PHP development, WordPress web development to the startups to enterprise level companies across the globe.
13. JULY RAPID:
July Rapid is a boutique app studio of July Systems that operates at the intersection of disruptive technologies, innovative design, and creative thinking. At lightning speed. For 15 years, we have pushed the envelope within the mobile experience industry with our bleeding UX, rapid development and cloud infrastructure management that helps you scale from 50 users to 50 million users.
Services provided by JULY RAPID:
App Design, iPhone App Development, Android App Development, Wearable App Development, App Marketing, App Management and Web Development are their core services.
14. Net Solutions:
Net Solutions is a global digital product development agency with offices covering North America, Europe and Asia. With a focus on blending design thinking with powerful engineering and data science to create meaningful digital experiences across web, mobile and social channels, Net Solutions has lots of experience in building and scaling online platforms for organisations of all sizes, including Unilever, Harvard Business Review, IMG and Mothercare.
Services provided by Net Solutions:
Net Solutions are an end-to-end agency, so can take projects from idea stage through low and high fidelity mock-ups, clickable prototypes, MVP and ongoing iterations and optimisations.  We have teams focused on business analysis, design, UI, UX, engineering and development, QA, testing and data science.  Net Solutions are well known for their expertise in customer experience, mobility, product development and e-commerce having won various awards along the way
15. Affle Appstudioz:
Singapore-HQ mobile application development company and also one of the top players in the industry. AppStudioz is the development wing of Affle MAAS (Mobile Audience as Service) platform, which specialized in UX, design and mobility. They are creative technologists who love to take challenges and great ideas. AppStudioz team has deep expertise in developing cutting edge solutions for different mobile app platfroms including iphone, iPad, android, blackberry and windows phone. One of the prime features in development process at Affle AppStudioz is Affle's Reusable Component (ARC) architecture, that comprises of updated library of features which is being used and accepted by global audiences.
Services provided by Affle AppStudioz:
Affle AppStudioz offer a wide range of advanced mobile app development services including the requirement analysis, design and development with consultation, quality checks and maintenance and support. With the team of more then 2300 well experienced professionals, AppStudioz is specialized in using Agile Scrum methodology in the process of app development that makes app well developed in faster manner.
16. Octal Info Solution:
Octal Info Solution is an ISO 9001:2010 certified mobile app development company with 150+ highly skilled professionals offering result-oriented and cost-effective mobile app solutions to SMEs across the world. Octal Info Solution offers wide ranging mobile app development services for diverse business verticals like E-commerce, Health, Education, Finance, Retail, Automobile, Energy, Transportation, Tourism and Manufacturing using most advanced technologies. We at octal info solution make sure quality standards with greater return on investment thus deliver bespoke mobile app solution just according your business requirement.
Services provided by Octal Info Solution:
Octal Info Solution offers a wide array of sophisticated mobile app development services including the requirement analysis, design and development, consultation, quality checks and maintenance and support.
17. QBurst:
Web and mobile application development company having offices across the globe focusing upon a new generation technology platforms. Founded in 2004, Qburst has delivered over 650 projects and having a strong team of more then 1100 professionals. They have In-depth experience in major app development platforms and hence they devise and implement ideas successfully and their designers are experienced enough to create intuitive user interfaces. At Qburst, client can get advantage of accessing an experienced team that understand all aspects of mobile development like user-experience, design, performance, and security.
Services provided by QBurst:
Qburst has delivered wide range of mobile applications for its clients that is from native to cross-platform to mobile-web apps and from user-friendly consumer apps to game changing B2B apps. Well experienced in integrating updated technologies and features according to the business requirements and work for small, medium and large enterprises.
18. ChromeInfo Technologies:
ChromeInfo Technologies is an eminent Mobile App Development Firm based out of India. With an experience of over 7 years, we have been transforming the Mobile App Development world through our pixel perfect designs and innovative solutions. And for the same reason, a few of our developed Apps has been recognized by AppStore and GooglePlay under various categories. We have been delivering our services to Startups and Enterprises of different industries like Education, Transport & Logistics, Travel, Real Estate, Ecommerce, Healthcare & Fitness, Marketplaces and many more. We are known for following an unique approach in visualizing the idea of the Client as we not just Make Apps, we build Trust.
Services Provided by ChromeInfo Technologies:
Our Services include; iOS App Development, Android App Development, User Interface Design, User Interaction, Web Development, App Strategy, Quality Assurance and Internet of Things.
19. RapidOps Inc.:
RapidOps Inc. is a Charlotte-based digital solution provider that delivers best-in-class and innovative digital products using cutting edge technology. RapidOps, Inc. develops digital products along with an ultimate user experience for digitally empowered customers. Comprehend with the need of benchmarking digital solutions, the company contributes in delivering relevant services, products, and experiences that help clients thrive in today's digital scenario.
Global customer base embraces Retailers, Health Industrialists, Bankers, Financial Service Providers, Food and Beverages Retailers, Education Sectors, and much more.
Services provided by RapidOps Inc.:
Internet of Things (IoTs), Data Visualization & BI, Web API Development, Hybrid Mobile App Development, Native Mobile App Development including Android App Development, iOS App Development, Web Development Services etc.
20. Mindinventory:
Being one the leading iOS and android app development companies, Mindinventory have put over 300+ apps live on Apple and Google store till now. Mindinventory team has deep expertise in developing cutting edge solutions for Android and iOS platforms. We offer broad spectrum of services ranging from simple business mobile applications development to complex enterprise services.
Services provided by Mindinventory:
Mindinventory provides high quality and wide range of mobile application development services for iOS and Android platforms. The company also deliver web development services to its world wide clients.