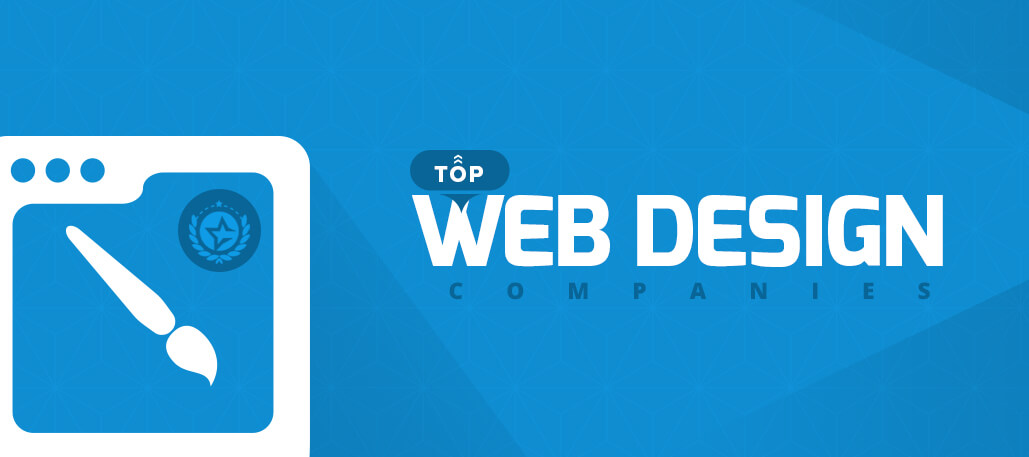 Top Web Design Companies & UX/UI Designers
Having a strong pursuit of helping businesses choose the best agencies for their digital presence, ITFirms.co conducted a detailed and profound research to list top website design companies across the globe.
If there is one thing that can take your business to global audiences, it's a business website. As majority of people of all ages shift their buying interests and service priorities towards websites and mobile apps, going online is most important for every business. Website design is not a cake piece; it requires expertise and innovation at each step- regardless of what industry or business you own. Design is an ever-evolving process and must keep up with the latest trends. These rankings of best web design companies are evaluated taking into consideration factors like client reviews, user engagement, company's designing expertise and experience.
Top Web Design Agencies & UX/UI Designers
1. Blue Fountain Media:
Staying on top for providing B2B, B2C, eCommerce, enterprise, education, non-profit, startup services, Blue Fountain Media ensures increased traffic, enhanced brand loyalty and generating new leads for their clients. It's been 13 years now that the company is dedicated to bringing together outstandingly creative minds and delivering result-driven work. What sets Blue Mountain Media apart from others is the work culture which lets people show up to work not just to get through the week, but because they are inspired by colleagues and mission of the company. Their team has been recognized by world's superior award agencies like Image Interactive Media Awards, Telly Awards, Horizon Interactive Awards and much more.
Services provided by Blue Fountain Media:
Blue Fountain Media is positioned number one for strategy and consulting, creative web designs, mobile app development and online marketing.
2. Big Drop Inc:
There aren't many web design firms with the recognition and industry-leading skill of Big Drop Inc. They are a full-service digital marketing agency that focuses primarily on web design, content development, animated video production, and content marketing. With one of the strongest professional staffs in the industry, Big Drop Inc can perform the same level of service as any other top-tier web design firm, and their work has earned many awards that the firm is very proud to showcase. There are offices for Big Drop Inc in Europe and Los Angeles, and their headquarters are located in New York City.
Services Provided by Big Drop Inc:
Web design, Web Development, Branding, Marketing, Video Animations
3. Hudson Integrated:
Powered by a creative direction and agile development, Hudson brings modern brand experiences to the forefront. The user-first digital agency works on a collaborated approach where they thoroughly understand user's requirements to create an actionable roadmap, deep dives into user's mindset for a particular business and then the teams come together to develop a connecting and compelling website, web app, eCommerce store or cloud product, potential to business profits.
Services provided by Hudson Integrated:
The various services that Hudson specialize in are eCommerce web development, analytics and optimization, social media marketing, web app development, UI/UX design, mobile app development, content management, hosting and support, email marketing, SEO, PPC, website design, logo design.
4. Dotcomweavers:
Showcasing a large portfolio, Dotcomweavers has successfully accomplished more than 300 web design and development projects in multiple industries. They specialize in all aspects of web design and know how to create an impact on users through a customized approach and seamlessly converting everyday browsers into loyal customers. Dotcomweavers dig deep to understand the needs of customers and work devotedly to foster client's business connection with consumers.
Services provided by Dotcomweavers:
Their major serving areas extend from web design and mobile app development to eCommerce and SEO/SEM.
5. Forix Web Design:
Forix Web Design is trusted for custom tailored eCommerce solutions with buyer-focused strategic designs. The company has its roots in designing and development since 2007 and has made remarkable name in just 9 years. As said, "We Don't Build E-Commerce Websites,
We Build Sales Multipliers," it has served top clients like Adidas, Asics, GoPro, TEDx, Yokohama and many others with at par web and mobile services. In eCommerce, the expert team of Magento certified developers, designers, digital marketers and business analysts at Forix have produced over 100 successful storefronts and proved their skills in eliminating extension related errors.
Services provided by Forix Web Design:
By harnessing the power of trending technologies, Forix Web Design offers award winning web designs, great shopper-friendly online websites, native and cross-platform mobile apps, out-of-the-box SEO and digital marketing strategies.
6. Huemor Designs:
With a tagline "We create memorable digital experiences," Huemor Designs is a full-service New York-based agency that believes that memorable experiences build quality brands. In a span of just five years, Huemor has helped brands like NBC Sports, Live Nation, Geico, The Webby Awards, Rug&Home stand out in the digital panorama. Focusing on strategy-led design and robust programming, the team at Huemor turns any web and app idea into reality.
Services provided by Huemor Designs:
Huemor offers all B2B IT services like creative app design, web development, eCommerce, digital marketing, content management, SEO consulting, business strategy and planning.
7. Lounge Lizard:
What makes Lounge Lizard stand out is their business philosophy. They don't just serve clients with a website or mobile app but invest their time to talk to them and understand their business objectives in order to grow their online presence. With a progressive and extensive work experience of 18 years now, Lounge Lizard has worked with great clients from startups to Fortune 100 companies.
Services provided by Lounge Lizard:
Branding, UX/UI, web, mobile apps, marketing are the areas that Lounge Lizard cover and deliver best possible solutions to clients.
8. Jordan Crown:
Last in the list makes it no lesser than all its competitors. Jordan Crown is a Seattle web design company focused on building their client's business. It is, in fact, a one-stop shop for web design and development in Seattle as mentioned by their clients. One of their client reviews says, 'Working with Jordan Crown on our website was such a wonderful experience! The team took our vision and transformed it into a website that has by far exceeded our expectations. They truly understood our needs and gave us lots of ideas and options to choose from."
Services provided by Jordan Crown:
Jordan Crown's small team has extensive experience in digital strategy, web design, web development and WordPress Development.
9. Maxburst:
Technically sound, Maxburst is a full-service development company that specializes in graphic design, custom programming and database integration. No matter how small or big your business, Maxburst is extremely cost-competitive and enforces excellent project management. They provide their clients with right tools and right time estimation finding purposeful solutions for each query.
Services provided by Maxburst:
Maxburst takes pride in having a skilled team for web design, web development, web hosting, search engine marketing, local search, social media and other digital services.
10. InnovationM:
Innovation with an M indicates company's expertise in mobile app development. Founded and established in 2010 in India, InnovationM has surprised its clients with its impressive app development for multiple devices and multiple platforms- Android, iOS and Windows. They have a well-experienced team of developers, designers and advisors with capabilities to build native solutions for smartphones and tablets. They have served almost every industry with brilliance.
Services provided by InnovationM:
Over the years, they have delivered outstanding solutions in UX design, app development, responsive web design, backend server development.
More Industry Leaders:
11. Brightec:
Based in London, Brighton and Amsterdam, since its early inception in 2006, the company has continuously offered its technological and business expertise to help enterprises stay ahead of the curve. They house professionals of all relevant backgrounds to gain deepest of insight into the client's business model and thus create solutions to tackle and solve client issues.
Services provided by Brightec:
From initial idea refinement to post-deployment analytics, the company remains committed to the project until their client's vision are realized. Employing some of the most creative and insightful human resources, the product that the company delivers is known to be perfect to the core.
12. Followbright:
All their solutions meet five key business requirements – compliance, security, performance, engaging UX, simple yet out-of-the-box UI. Followbright is a Colorado (US)- based company that excels in creating profitable and cost-effective mobile and web solutions for clients. The team at Followbright surpasses their own goals and has helped hundreds of businesses make a lasting business presence including InterThink, Innova+, University of Denver, U.S. Department of Energy.
Services provided by Followbright:
Their core services include strategy and consulting, online marketing, website design and maintenance and support.
13. Konstant Infosolutions:
Konstant Infosolutions is a premier software development company, offering a wide range of web and mobile solutions across the globe since 2003. The company has a team of 170+ highly qualified and experienced IT professionals who can deliver best of technology solutions and consulting services across diverse business needs.
Services provided by Konstant Infosolutions:
As a leading software development company, Konstant provides reliable web and mobile solutions spanning across Custom Web Development, UI/UX Design Solutions, E-Commerce Solutions, Database Programming, CMS Development, Native Mobile Apps Development, Cross-Platform Mobile App Development, Enterprise Mobility Solutions and IT Consulting – offering businesses delightfully tailored and trendy solutions in their budget.
14. Dom & Tom:
Dom & Tom is an end-to-end digital product development agency focused on emerging technologies. From startups to enterprise solutions the apps we produce for our clients support their strategic initiatives first and foremost through open collaboration, forward-thinking user experience, engaging design, and cross-platform development for both web and mobile. Dom & Tom has launched 400+ web projects and 120 native mobile applications with teams located in New York, Chicago, and Los Angeles.
Services Provided by Dom & Tom:
Services include Design, User Interface, Research & Discovery, UX Strategy & Design, Android & iOS Mobile Development, Web & App Development, Marketing, QA & Deployment, DevOps, and CRM & Hosting.
15. Cleveroad:
Cleveroad team is your reliable partner in software design and development. Starting with an idea, through requirements analysis to UI/UX design creation and development, we work hard to drive value into every project we undertake. Having delivered over 130 software solutions, we gained vast expertise in iOS, Android and Web apps development. We believe that creative thinking and collaborative approach to every step of development process delivers top-notch products.
Services provided by Cleveroad:
Cleveroad provides full stack development services – mobile, web, desktop apps development, user-first UI/UX design, responsive web design, and development, backend integration, outstaff services.
16. LeewayHertz:
A leading mobile app development company and among the top most developers who deliver commercial apps for the iPhone Platforms. LeewayHertz consists of HIDE certified design experts and broad expertise developers for developing high quality enterprise solutions. They have delivered over 300 apps for enterprise and consumer app space both. Award winning professionals are capable enough to deliver beautiful, highly intuitive user experience and interfaces Mobile consultants understand all the requirements of the enterprises carefully and they are capable enough to achieve the mobile objectives.
Services provided by LeewayHertz:
LeewayHertz provides end-to-end app development services for all major platforms with well experienced team for iPhone, iPad and Android from concept creation, UX and UI design, creative design, development, testing to deployment.
17. Iflexion:
Hailing from Texas and set up in 1999, Iflexion is the eldest of all. The company is acknowledged for advanced web solutions and enterprise web apps. Iflexion commits to long-term partnerships with more than 400 happy clients from SMBs to Fortune 500 companies like eBay, Cisco, Philips, Adidas, Xerox, Expedia and many more. They offer a customer-oriented servicing model that consists of every aspect of software production and implementation. It is a trusted vendor for PHP development creating best-in-class UX, compelling functionality and exquisitely robust websites.
Services provided by Iflexion:
Providing service excellence for more than 17 years now, Iflexion provides web application development, application integration, usability and user interface design, application security consulting, independent QA and Testing, maintenance and support.
18. Matellio:
With deep skills, robust processes and flexibility to develop paramount solutions, Matellio is famous as a one-stop shop for web, mobile and IT development needs. This visionary agency brings together a creative the most talented digital marketers, developers and quality assurance engineers, business analysts and web designers in one place to allow business to get everything on one platform.
Services provided by Matellio:
Harnessing the power of avant-garde tools and technologies, Matellio has a finesse in innovative web solutions, engaging mobile experiences, visualizing and processing GIS data, embedded solutions, solving complex problems in minimum possible time.
19. Octal Info Solution:
Octal Info Solution is an ISO 9001:2010 certified mobile app development company with 150+ highly skilled professionals offering result-oriented and cost-effective mobile app solutions to SMEs across the world. Octal Info Solution offers wide ranging mobile app development services for diverse business verticals like E-commerce, Health, Education, Finance, Retail, Automobile, Energy, Transportation, Tourism and Manufacturing using most advanced technologies. We at octal info solution make sure quality standards with greater return on investment thus deliver bespoke mobile app solution just according your business requirement.
Services provided by Octal Info Solution:
Octal Info Solution offers a wide array of sophisticated mobile app development services including the requirement analysis, design and development, consultation, quality checks and maintenance and support.
20. Nine Hertz:
Clients over 14 centuries have trusted Nine Hertz for their exceptionally reliable services. They craft your thoughts of web applications and mobile application to present outstanding and 100% secure solutions. They have a skilled team of dedicated developers and designers with expertise in latest technologies and frameworks. Nothing more but the list of their clients can speak everything about the popularity and work efficiency of Nine Hertz- Reliance, Vodafone, Samsung, Casio, Pepsi, Siemens are the top clients they serve.
Services provided by Nine Hertz:
Their major services include mobile app development, custom software development, web and graphic design, SEO, Social Media Optimization (SMO), PPC, Email marketing, web development, application redesign, application migration and mobile app maintenance.
21. Inflexion Interactive:
Serving remarkable business solutions to mid-sized and Fortune 1000 businesses, Inflexion Interactive executes and manages all the digital marketing needs of its clients. The company is known for its result-oriented approach and has been recognized by Webby Awards as an Official Honoree with D'Angelico Guitars and the Theatre Development Fund. Youngest in the list. Inflexion Interactive was founded in 2010 and has managed to grab the 4th position in a span of six years.
Services provided by Inflexion Interactive:
Inflexion Interactive provides at par services in research & analytics, mobile marketing, web design and development and web marketing.
22. iMOBDEV Technologies:
iMOBDEV Technologies is a ISO 9001:2008 certified and professionally managed Mobile application Development Company serving clients all over the world. We are honoured to be led by 80+ enormously attentive and dedicated professionals, who are recognized for their innovative skills, experience, and expertise in a wide spectrum of industries. Through our solution partnerships and strategic alliances we continue to expand our horizons in the global market.
Services provided by iMOBDEV Technologies:
They specialize in software development, eCommerce development, App development, cloud computing services, web design & development.
23. Curotec:
A small team of technical and business experts at Curotec is known worldwide for delivering outstanding business solutions. What makes them stand out is their work statistics- served more than 1,200 Projects to more than 500 Companies. From startups to SMBs to brands, Curotec is a favorite for its cutting-edge, collaborative approach for web design and application development. They have the capability to transform business at the convergence of technology, innovation and digital media.
Services provided by Curotec:
Curotec specializes in web development, web support services, app development, graphic design and internet marketing.
24. Dot Com Infoway:
Dot Com Infoway, an award-winning, CMMI Level 3 multinational information Technology Company, is a pioneer in delivering software development, mobile application and Internet marketing solutions and technologies to business. With offices in India, the United States and Germany, DCI is positioned to become a leader in delivering advanced IT services for your business.
Services provided by Dot Com Infoway:
Mobile Application Development, Software Development, Website Design and Development, Mobile Apps Marketing, Digital Marketing
25. Cynexis Media:
Cynexis Media, LLC is a full-service digital marketing agency in Ohio, helping new-age businesses to create brand and engage their users with innovative digital solutions. With their years of experience creating digital bases and building virtual interfaces for businesses, the agency is capable of meeting diversified business requirements from all over the world. The agency is known for serving businesses with optimum functional roles and absorbing interfaces powered by high-end tech supplies and inventive traits that serve their purpose well.
Services Provided by Cynexis Media:
The agency specializes in brand & identity, custom mobile application development, responsive web design services, search engine marketing and Google advertising. As a  are the bridge between your ideas and your business's success in the digital world.
26. iWeb:
"Powering Innovation- The highest quality infrastructure and a helping hand, from startup to enterprise level." Turning big ideas into potential applications and powerful brands, iWeb has boosted conversions and sales for many businesses and also provided online business presence to a lot of organizations. They work on the latest technologies and use most energy-saving software. Now part of Internap, it's been 20 years iWeb has earned a reputed position and has further extended to four data centers- two in Montreal, one in New York and one in Toronto.
Services provided by iWeb:
Choose iWeb for high-performance cloud solutions, web design and app development, digital marketing services, server management and performance networking.
27. Kohactive:
An award-winning web design and development company, Kohactive has achieved several milestones in just seven years. Working with the clients of all sizes, the Kohative team has gone beyond customer's expectations for generating online business to them. Outshining counterparts, the company is proud to have a canny, visionary and passionate team of designers, developers and strategists. Kohactive tops the list because of its extremely committed client support, providing best possible solutions when needed (after service too).
Services provided by Kohactive:
Known for providing unique and adaptive websites, smart and intuitive mobile apps, brilliant custom applications, digital commerce and cutting-edge market solutions.
28. Provectus:
Provectus is a top-ranked web and mobile development agency that makes your user's lives easier, safer and more effective than ever before. Considering the rise of eCommerce, Provectus team designs and develops modern yet simple-to-use web and mobile commerce website to take your products and services to larger audiences.s.
Services provided by Provectus:
Provectus helps companies improve their brand value with their expertise in mobile app development, buyer-friendly eCommerce development, unique and interactive web designs and business process optimization providing smart grid analytics.
29. RapidValue Solutions:
RapidValue is a leading provider of end-to-end mobility, omni-channel, IoT and cloud solutions to enterprises worldwide. Armed with a large team of experts in consulting, UX design, application development, testing along with the experience of delivering global projects, we offer a range of services across various industry verticals. With an unmatched experience of working on 600+ diverse projects with 150+ customers across the globe, RapidValue provides innovative solutions to business challenges of various Fortune 500 / Fortune 1000 firms, multi-national companies and innovative start-ups. We have offices in the US, UK, and India with operations spread across Middle-East, Europe and Canada.
Services Provided by RapidValue Solutions:
Our key services include strategy, consulting, UX/UI design, product engineering, mobile app development, cross-platform app development, enterprise mobility solutions, cloud migration, enterprise integration, testing, support and maintenance.
30. Bowen Media:
From web design to digital marketing, Bowen Media is driven by digital fluency, creative innovation and client success. It is a closed team of exceptionally talented professionals who are tuned to industry pulse and are revered for creating rewarding client experiences. Each website designed and developed by Bowen Media is tested for clarity, font size and style, white space, layout, color contrasts and other key elements. With an expertise in web design and development, Bowen Media deserves to be considered for your company's digital projects.
Services provided by Bowen Media:
Together with web design, Bowen Media team provides an array of services that include digital marketing, eCommerce development, social media, strategy and consulting, logo design and branding.
31. Moon Technolabs:
Moon Technolabs is a full-service Web & Mobile Application Development Company India, We providing custom Web & Mobile App solutions to the clients across the world and Certified Best Mobile App Development Startup Company, July 2016 by Silicon India poised to take the world by storm with its quality app development solutions and winner of GESIA AWARD 2015 for the best Mobile App Development Company in Gujarat, We are a global IT Company and combined with extensive experience and expertise, we serve our clients with best IT Solutions.
offering you best solution under one roof. We successfully delivered 550+ Projects completed, 395+ Clients served & 7+ Years and moving. We transform your IDEA into reality through digital solutions!
Services provided by Moon Technolabs:
Moon Technolabs provides high quality and wide range of mobile application development services For Mobile Application Development, Emerging App Development – Apple & Android Wear App Development, MacOS and Windows Desktop Software Developer, Website Design & Development, Web Application Development, eCommerce Design & Development platforms. We also deliver Web Design & development services to its worldwide clients.
32. EGO cms:
EGO cms is a full-cycle custom web and mobile app development services provider for startups and enterprises worldwide. Since its founding in 2005 EGO has been upgrading and diversifying its development and design skills in order to meet clients' needs. At present, it focused on delivering to clients stunning design-centered apps with beautiful and intuitive user experience.
Having a special approach to each client makes this small team stands out from the rest. Among clients, EGO is known as attentive, reliable and extraordinary thinking and caring team of experts.
In addition to the great native app development skills, EGO has deep expertise in cross platform development with Xamarin, confirmed by the presence of certified Xamarin Engineers and mentoring at Xamathons.
Services provided by EGO creative media solutions:
Mobile application development for iOS and Android, Web application development, UI & UX Design, Prototyping, Project strategy, Project management and support, QA and testing and Stores release and market launch
33. Web Peppers:
Web Peppers is a professional web development company that provides a high quality services for web and mobile app development all around the world. We've delivered more than 300+ successful projects to our valued customers and served a variety of industries including media, healthcare, translation companies, advertising, accountant and business services. Our skilled developers implement a full range of technologies that helps us to make any business successful online and generate new leads for our clients.
Services Provided by Web Peppers:
We provide professional solutions across Custom Web Development, UI/UX Design, Website Support and Maintenance, Mobile App Development (Android, iOS), E-Commerce Development, CMS development, Cloud Services.
34. Socialfix:
A full-time digital marketing agency based in New Jersy, Socialfix is known for unveiling and presenting the true value of your brand to audiences across the globe. They have been consistent in delivering transformational results and designing impactful websites for an array of clients. Intelligent, agile and fearless, the team at Socialfix is open to apply a new and modern strategy when it comes to web designing.
Services provided by Socialfix:
Socialfix team is proficient in offering various other top-notch digital services that include strategy and branding, web development, video production, social media, search optimization.
35. Magic Logix:
The world's best brands like CloudShare, Fedex, Marriot, Andrews, Marketo, Talend, Action, [24]7 trust Magic Logix because of their unbeatable web, mobile and digital marketing services. They are known for creating professional, upscale and cutting-edge websites for clients such that first-time browsers become permanent customers. Their own website is the epitome of how the team qualifies in web designing.
Services provided by Magic Logix:
Apart from web design, the workforce at Magic Logix is also expert in agile web and mobile app development, SEO, marketing automation, branding and graphic design
36. Straight North:
Straight North is a leader in online marketing and works dedicatedly to build websites that have the ability to generate high-quality traffic and sale leads for your business. They are pioneers in specialized lead generation websites, custom responsive (mobile-friendly) websites, providing quality content by professional content writers and improved Google rankings. Through their services, the team at Straight North focuses on absolute client satisfaction by developing user-centric websites.
Services provided by Straight North:
Having a fantastic design team, there is a qualified internet marketing team that provides services in Search Engine Optimization (SEO), PPC management, display advertising, email marketing, Google analytics and conversion optimization.
37. Icreon Tech:
Believing in the ever-transforming power of technology, Icreon Tech excels in web development services. Completing 16 years in the industry, the company has a well established name as the eldest in this list. Iceron Tech helps businesses hailing from diverse industries to create a powerful and lost-lasting online presence across the globe. It primarily works with medium-sized companies and partners well with preeminent brands like Ferrari, Nokia, National Geographic Channel, Master Card FOX, Panasonic and many others.
Services provided by Icreon Tech:
Revered for preparing the best mix of business and technology, Iceron Tech typically offers quality and perfection in web development, mobile app development, software product development, technology strategy and road mapping, application maintenance, technology consolidation.
38. Old City Press:
Old City Press is a small team of around 10 working professionals who are determined to turn your business ideas into reality. Exceeding their client's expectations every time, the company has the capability to go beyond to recommend timely and profit-generating solutions. Website development is their finesse and they know how to create a website that not only works but wows.
Services provided by Old City Press:
For outstanding services in web design and development, invitation making and different types of printing, contact the team at Old City Press. They also conduct two or three-day exclusive workshops for making wedding invitations, letterpress and posters.
39. Lead to Conversion:
Just like their name, Lead to Conversion focuses on conversion optimization for all businesses helping them achieve a great level of success. To enhance client business presence, the company provides expert services in all industries. They have a comprehensive and integrated approach that makes sure that a brand stays connected with consumers and always bring positive results. Working for more than a decade, LTC has built a strong team of around 50 professionals all dedicated to helping emerging business and established brands create a difference with their business.
Services provided by Lead to Conversion:
Lead to Conversion is a source for brand management, innovative web design, logo design, video production, PPC, organic search marketing, social media marketing and conversion optimization.