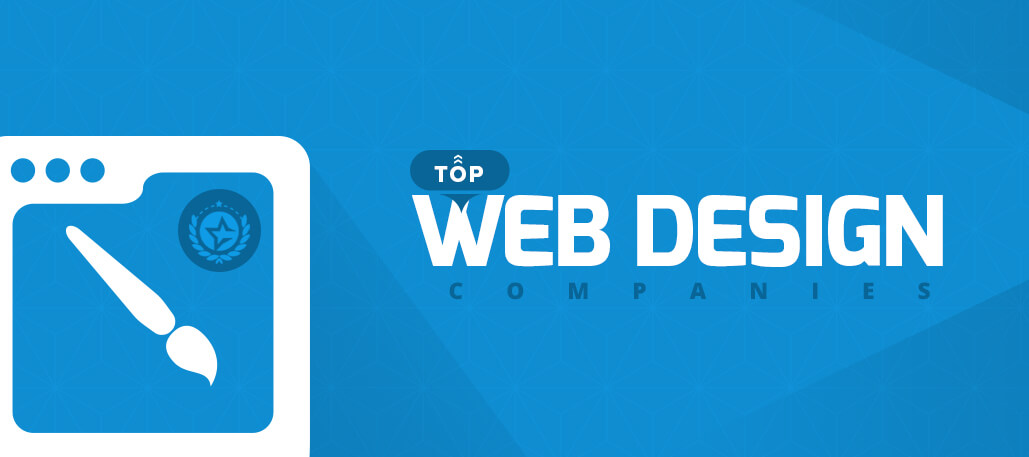 Top Web Design Companies & UX/UI Designers 2018
Having a strong pursuit of helping businesses choose the best agencies for their digital presence, ITFirms.co conducted a detailed and profound research to list top website design companies across the globe.
If there is one thing that can take your business to global audiences, it's a business website. As majority of people of all ages shift their buying interests and service priorities towards websites and mobile apps, going online is most important for every business. Website design is not a cake piece; it requires expertise and innovation at each step- regardless of what industry or business you own. Design is an ever-evolving process and must keep up with the latest trends. These rankings of best web design agencies are evaluated taking into consideration factors like client reviews, user engagement, company's designing expertise and experience.
Top Web Design Firms & UX/UI Designers 2018
1. Big Drop Inc:
There aren't many web design firms with the recognition and industry-leading skill of Big Drop Inc. They are a full-service digital marketing agency that focuses primarily on web design, content development, animated video production, and content marketing. With one of the strongest professional staffs in the industry, Big Drop Inc can perform the same level of service as any other top-tier web design firm, and their work has earned many awards that the firm is very proud to showcase. There are offices for Big Drop Inc in Europe and Los Angeles, and their headquarters are located in New York City.
Services Provided by Big Drop Inc:
Web design, Web Development, Branding, Marketing, Video Animations
2. Blue Fountain Media:
Staying on top for providing B2B, B2C, eCommerce, enterprise, education, non-profit, startup services, Blue Fountain Media ensures increased traffic, enhanced brand loyalty and generating new leads for their clients. It's been 13 years now that the company is dedicated to bringing together outstandingly creative minds and delivering result-driven work. What sets Blue Mountain Media apart from others is the work culture which lets people show up to work not just to get through the week, but because they are inspired by colleagues and mission of the company. Their team has been recognized by world's superior award agencies like Image Interactive Media Awards, Telly Awards, Horizon Interactive Awards and much more.
Services provided by Blue Fountain Media:
Blue Fountain Media is positioned number one for strategy and consulting, creative web designs, mobile app development and online marketing.
3. Konstant Infosolutions:
Konstant Infosolutions is a premier software development company, offering a wide range of web and mobile solutions across the globe since 2003. The company has a team of 170+ highly qualified and experienced IT professionals who can deliver best of technology solutions and consulting services across diverse business needs.
Services Provided by Konstant Infosolutions:
As a leading software development company, Konstant provides reliable web and mobile solutions spanning across Custom Web Development, UI/UX Design Solutions, E-Commerce Solutions, Database Programming, CMS Development, Native Mobile Apps Development, Cross-Platform Mobile App Development, Enterprise Mobility Solutions and IT Consulting – offering businesses delightfully tailored and trendy solutions in their budget.
4. Jordan Crown:
Last in the list makes it no lesser than all its competitors. Jordan Crown is a Seattle web design company focused on building their client's business. It is, in fact, a one-stop shop for web design and development in Seattle as mentioned by their clients. One of their client reviews says, 'Working with Jordan Crown on our website was such a wonderful experience! The team took our vision and transformed it into a website that has by far exceeded our expectations. They truly understood our needs and gave us lots of ideas and options to choose from."
Services provided by Jordan Crown:
Jordan Crown's small team has extensive experience in digital strategy, web design, web development and WordPress Development.
5. Tiny Frog Technologies:
The "Hopp-iest" Web Agency! Founded in 2003, Tiny frog Technologies specializes in high-quality WordPress website design and website development. Clients receive continued support in web hosting, security, and maintenance, so their investment is protected long-term.
Our website design & development projects include:
Integrated Marketing Strategy, High-quality aesthetic custom design, Built by WordPress expert developers & designers, Mobile Responsive/Compatible Sites and Website Hosting, Security & Maintenance
Services Provided by Tiny frog Technologies:
WordPress website design and development, E-Commerce web development, WordPress fixes & tweaks, Secured hosting and maintenance
6. Bowen Media:
From web design to digital marketing, Bowen Media is driven by digital fluency, creative innovation and client success. It is a closed team of exceptionally talented professionals who are tuned to industry pulse and are revered for creating rewarding client experiences. Each website designed and developed by Bowen Media is tested for clarity, font size and style, white space, layout, color contrasts and other key elements. With an expertise in web design and development, Bowen Media deserves to be considered for your company's digital projects.
Services provided by Bowen Media:
Together with web design, Bowen Media team provides an array of services that include digital marketing, eCommerce development, social media, strategy and consulting, logo design and branding.
7. Lounge Lizard:
What makes Lounge Lizard stand out is their business philosophy. They don't just serve clients with a website or mobile app but invest their time to talk to them and understand their business objectives in order to grow their online presence. With a progressive and extensive work experience of 18 years now, Lounge Lizard has worked with great clients from startups to Fortune 100 companies.
Services provided by Lounge Lizard:
Branding, UX/UI, web, mobile apps, marketing are the areas that Lounge Lizard cover and deliver best possible solutions to clients.
8. Followbright:
All their solutions meet five key business requirements – compliance, security, performance, engaging UX, simple yet out-of-the-box UI. Followbright is a Colorado (US)- based company that excels in creating profitable and cost-effective mobile and web solutions for clients. The team at Followbright surpasses their own goals and has helped hundreds of businesses make a lasting business presence including InterThink, Innova+, University of Denver, U.S. Department of Energy.
Services provided by Followbright:
Their core services include strategy and consulting, online marketing, website design and maintenance and support.
9. Huemor Designs:
With a tagline "We create memorable digital experiences," Huemor Designs is a full-service New York-based agency that believes that memorable experiences build quality brands. In a span of just five years, Huemor has helped brands like NBC Sports, Live Nation, Geico, The Webby Awards, Rug&Home stand out in the digital panorama. Focusing on strategy-led design and robust programming, the team at Huemor turns any web and app idea into reality.
Services provided by Huemor Designs:
Huemor offers all B2B IT services like creative app design, web development, eCommerce, digital marketing, content management, SEO consulting, business strategy and planning.
10. WillowTree:
WillowTree, Inc. is an industry leader in mobile app development, which includes Android, iOS, Windows. Until now, they have delivered powerful solutions to top brands in the market including Johnson&Johnson, TimeWarner, Pepsico, AOL. The technical team at Willow Tree assures speedy development, faster deployment, high performance, cost-effectiveness, collated-teams, user-centric design, robust development, improved ROI, 100% customer satisfaction and conversions. They have created hundreds of Android custom apps, engineered wearable apps, Android TV apps and many more.
Services Provided by WillowTree:
Core services are UX strategy, UX design, Android app development, iOS app development, Xamarin development, mobile backend engineering, app analytics, app indexing.
More Industry Leaders:
11. Dom & Tom:
Dom & Tom is an end-to-end digital product development agency focused on emerging technologies. From startups to enterprise solutions the apps we produce for our clients support their strategic initiatives first and foremost through open collaboration, forward-thinking user experience, engaging design, and cross-platform development for both web and mobile. Dom & Tom has launched 400+ web projects and 120 native mobile applications with teams located in New York, Chicago, and Los Angeles.
Services Provided by Dom & Tom:
Services include Design, User Interface, Research & Discovery, UX Strategy & Design, Android & iOS Mobile Development, Web & App Development, Marketing, QA & Deployment, DevOps, and CRM & Hosting.
Key Clients:  AmeriLife, Priceline, Bonobos, The Emmys, General Electric, Hearst, Turner, Houghton Mifflin Harcourt, Tyson Foods Inc., Bloomberg, McDonald's, The University of Oklahoma and more…
12. LeewayHertz:
A leading mobile app development company and among the top most developers who deliver commercial apps for the iPhone Platforms. LeewayHertz consists of HIDE certified design experts and broad expertise developers for developing high quality enterprise solutions. They have delivered over 300 apps for enterprise and consumer app space both. Award winning professionals are capable enough to deliver beautiful, highly intuitive user experience and interfaces Mobile consultants understand all the requirements of the enterprises carefully and they are capable enough to achieve the mobile objectives.
Services provided by LeewayHertz:
LeewayHertz provides end-to-end app development services for all major platforms with well experienced team for iPhone, iPad and Android from concept creation, UX and UI design, creative design, development, testing to deployment.
13. Cleveroad:
Cleveroad team is your reliable partner in software design and development. Starting with an idea, through requirements analysis to UI/UX design creation and development, we work hard to drive value into every project we undertake. Having delivered over 130 software solutions, we gained vast expertise in iOS, Android and Web apps development. We believe that creative thinking and collaborative approach to every step of development process delivers top-notch products.
Services provided by Cleveroad:
Cleveroad provides full stack development services – mobile, web, desktop apps development, user-first UI/UX design, responsive web design, and development, backend integration, outstaff services.
14. Net Solutions:
Net Solutions is a global digital product development agency with offices covering North America, Europe and Asia. With a focus on blending design thinking with powerful engineering and data science to create meaningful digital experiences across web, mobile and social channels, Net Solutions has lots of experience in building and scaling online platforms for organisations of all sizes, including Unilever, Harvard Business Review, IMG and Mothercare.
Services provided by Net Solutions:
Net Solutions are an end-to-end agency, so can take projects from idea stage through low and high fidelity mock-ups, clickable prototypes, MVP and ongoing iterations and optimisations.  We have teams focused on business analysis, design, UI, UX, engineering and development, QA, testing and data science.  Net Solutions are well known for their expertise in customer experience, mobility, product development and e-commerce having won various awards along the way
15. Nextware Technologies:
Nextware delivers high-quality development, IT and business process services through its team of technically skilled, agile and responsive professionals. We offer the full range of software development, application development, and IT services. Our expert engineers can build just about anything, including custom web applications, mobile applications, and desktop applications. They can make your business run smoothly through software implementation, business process automation, software integration and cloud hosting. And if you're looking for advice, we also offer the full range of consultant services, quality assurance, and testing.
Services Provided by Nextware Technologies:
Custom Software Development, IT Services, Mobile App Development and Business Process Management
16. Matellio:
With deep skills, robust processes and flexibility to develop paramount solutions, Matellio is famous as a one-stop shop for web, mobile and IT development needs. This visionary agency brings together a creative the most talented digital marketers, developers and quality assurance engineers, business analysts and web designers in one place to allow business to get everything on one platform.
Services provided by Matellio:
Harnessing the power of avant-garde tools and technologies, Matellio has a finesse in innovative web solutions, engaging mobile experiences, visualizing and processing GIS data, embedded solutions, solving complex problems in minimum possible time.
17. Iflexion:
Hailing from Texas and set up in 1999, Iflexion is the eldest of all. The company is acknowledged for advanced web solutions and enterprise web apps. Iflexion commits to long-term partnerships with more than 400 happy clients from SMBs to Fortune 500 companies like eBay, Cisco, Philips, Adidas, Xerox, Expedia and many more. They offer a customer-oriented servicing model that consists of every aspect of software production and implementation. It is a trusted vendor for PHP development creating best-in-class UX, compelling functionality and exquisitely robust websites.
Services provided by Iflexion:
Providing service excellence for more than 17 years now, Iflexion provides web application development, application integration, usability and user interface design, application security consulting, independent QA and Testing, maintenance and support.
18. Techugo:
Founded in 2015, Techugo hails from the United States with offshore development centers in India and Dubai. We are among the top custom mobile app development providers with 120+ IT professionals working across internationally. In just a period of 24 months, we have brought trusted and usable custom and platform-based mobile app solutions to midsized and large companies in healthcare, telecom, retail, banking and finance, food, fashion, eCommerce, enterprise and other industries. We have some major clientele including BJP, Airtel, Godfrey Phillips, StyleMatch, India TV and StyleMatch, who rely on our mobile app solutions for their everyday operations.
Services provided by Techugo:
Our core services include mobile app development, web software development, design and assured quality management.
19. Xicom Technologies:
Having an agile and technically strong team of PHP developers, Xicom Technologies delivers end-to-end solutions to large enterprises and startups in making critical business decisions. Their cutting-edge web development services empower business groups to stay ahead of their competitors. When it comes to web development, Xicom ensures effective management of online ventures, increased online prominence and 'leads' to sales generation. There are more than 300 in-house IT professionals working dedicatedly to transform business processes.
Services provided by Xicom Technologies:
Keeping abreast of latest technology, Xicom Technologies is also at par in mobile app development, offshore software development, IT consulting and augmentation.
20. Octal Info Solution:
Octal Info Solution is an ISO 9001:2010 certified mobile app development company with 150+ highly skilled professionals offering result-oriented and cost-effective mobile app solutions to SMEs across the world. Octal Info Solution offers wide ranging mobile app development services for diverse business verticals like E-commerce, Health, Education, Finance, Retail, Automobile, Energy, Transportation, Tourism and Manufacturing using most advanced technologies. We at octal info solution make sure quality standards with greater return on investment thus deliver bespoke mobile app solution just according your business requirement.
Services provided by Octal Info Solution:
Octal Info Solution offers a wide array of sophisticated mobile app development services including the requirement analysis, design and development, consultation, quality checks and maintenance and support.