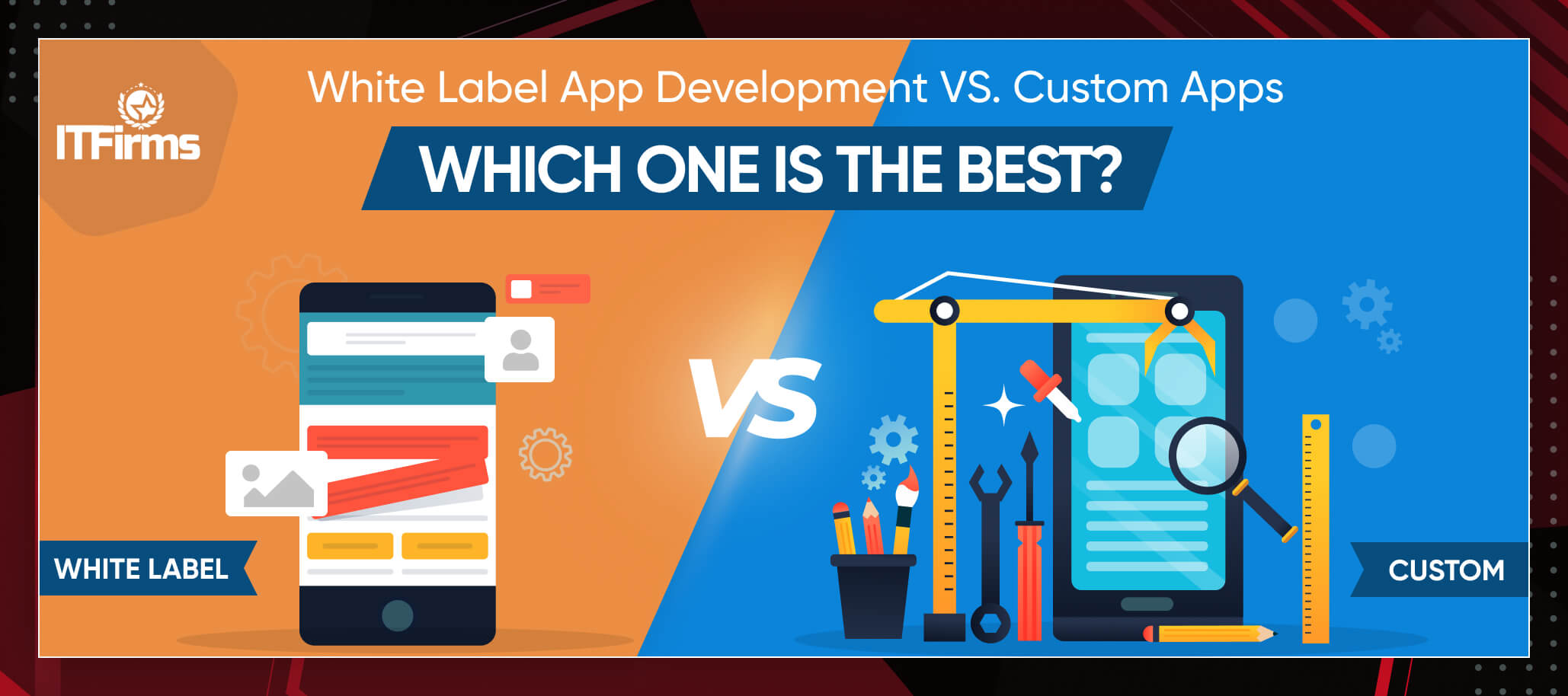 White Label App Development vs. Custom Apps: Which one is the best?
There is no de-facto to coding; it depends upon the business requirements and the availability of skills – budget – time – resources at hand. Take a closer look at the development approaches!
Private companies create applications to sell across to businesses (start-ups or enterprises). Later might rebrand this software and make it work for them. It comes as a service or an application where company A (Software Development Firm) fulfils the order placed by Company B (Reseller). Company B resells it to Company C (Third-Party Service Provider).
E.g. 1: Companies sell 'Attendance Management System' to multiple companies for personal use or reselling.
E.g. 2: Minsh is another version of the Slack application, which is a standalone app, has its database, and its branding on the app store.
Companies can white label their project management software suites via options like ManyRequests, Clinked, SuiteDash and VivifyScrum etc.
What points should you consider if you choose White Label Apps?
Make use of market research and surveys to empathize with the perception of your customers.
Personalize the app style according to the client's preferences.
Add a dash of differentiation to the applications to stay ahead of the competition. Try finding new ways to resolve client's pending problems.
Analyze how the app accompanies changes. These changes are directly proportional to the method you choose to create the app.
How do White Label App Development Companies help?
White label services or apps are ready-to-use solutions. Clients log into the dashboard and start using it. Companies may or may not provide the training resources for their clients. Clients are allowed to interact with the developers to make the desired changes to the app for them.
Custom App Development
Companies that create custom applications for a specific user or a group of users within an organization (1) design, (2) develop, (3) test, (4) deploy and (5) maintain the software (SDLC process). They address needs specific to the client. This software is not for general use and is not re-sellable. Custom app development involves one-on-one communication between the concerned company and the client. It enables mobile app development in which a team of developers develops applications for many industries and builds functionalities for the app. It enables UI/UX app designers to design apps that are visually stunning and highly intuitive. Software development companies often offer strategic app consultants that align with your businesses' objectives. Additionally, with the surmounting need to have expandable memory and storage requirements, an ever-increasing number of users, the developers need to suffice the app development platforms with cloud-based infrastructure.
Custom app development companies often offer limitless integrations with third-party APIs, custom databases, iBeacon, Health Kit, IoT integrations, Bluetooth, GPS, Payment gateways, Near Field communications and likewise.
Which one to prefer: White Label App vs. Custom Mobile App
Indian app developers adjudicate two development approaches: White label and custom mobile app development; all others emerge from these. Potential differences between the two indicate the best case scenarios:
App Structure and Features: It depends upon your choice and the need of the business at that moment in time. White Label Apps helps save some money and brings better outcomes for your business. We suggest you consider features and app structure, design and user experience, maintenance and sustainability, time and resources, cost and security. White label apps are a seasoned way of using 'app development services' while custom app development is relatively new.
Design and User Experience: White label applications come with 'basic features and functionalities' and do not integrate complex or personalized features. Custom mobile apps integrate complete SDLC process – Wireframing, prototyping, planning, UI/UX design, Coding and A/B testing etc. According to the programming methodology and the users' involvement, custom Android app development or custom iOS app development becomes the right choice for the business.
Maintenance and Sustainability: White label apps reuse an existing code, so there is less chance of errors. Custom mobile apps are at a higher risk as it requires testing after addition of every new feature.
Time and Resources: White label apps use existing code, so the time required to create a new app is less as the initial rework is already in place. Custom mobile apps involve design and development from scratch, which makes them time-consuming.
Cost: The cost to build a white label application is lesser than custom mobile apps as these do not require any groundwork. Planning, wire-framing, design and development of basic features and functionalities are already in place.