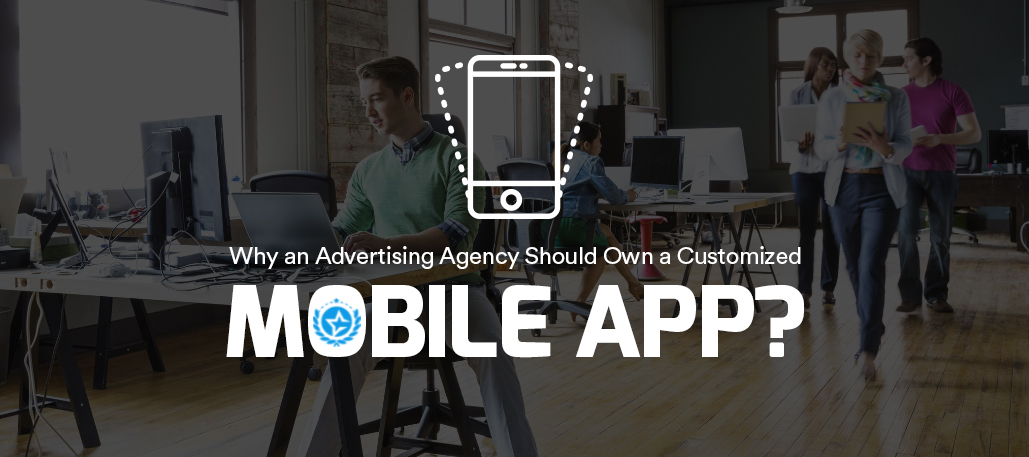 Why an Advertising Agency Should Own a Customized Mobile App?
Marketing being the core aspect of the business requires utmost attention for linear growth and expansion. Considerable budget needs to be allocated to achieve desired marketing goals. But, times have changed and new methodologies are being adopted by organizations to excel in the present market scenario.
The digital revolution has impacted the market enormously. Tech innovations and prime technology upgrades have revamped the face of the business domains. According to a research, tech budgets of a business are surpassing the advertising financial plans. Companies are focusing more on software and servers than investing in recurring advertising solutions.
Mobile advertising solutions are also in focus due to an upsurge in smartphone owners, which is undoubtedly a clever move by companies in extending their reach and chances to generate more sales.
Reasons to fall for a customized application if you run an advertising agency,
Off-the-shelf solutions are not worth it
Ready-made solutions can be perfect to start with, but cannot meet the expectations in the long run. The reason is simple, it addresses needs in general- for many companies and not for a specific organization. You end up paying for some features that you don't use at all. Custom-made solutions won't be overloaded with additional functionalities and you'll get what matters you the most and beneficial for your organization.
API integration isn't easy with canned solutions
While building a mobile solution or an app you need to integrate different APIs in your existing system to take advantages of the same. But, with ready-made apps, it isn't easy. Two different programs collide and as a result, the final product suffers efficiency issues. Which isn't the case with a customized app as procedures can be altered at will without complexities.
Marketing budget can be optimized
Considering all the necessary tools, resources and personnel, an advertising firm incurs huge costs at the end of every financial year. Important to note here is that this enormous cost process is recurring. It means you are required to pay the respective firms for their services annually to keep your business up and running.
Now consider an app, which included endless possibilities including reporting, sharing, analytics, tracking, marketing schemes and more. This can be achieved at a much lower cost as compared to recurring expenses.
Mass communication within an organization
An app serves the purpose here quite nicely. There are times when an organization needs to broadcast a message to each employee irrespective of his/her presence in the premises. The app comes into play here as employees could access the message anytime and from anywhere, which later can be replied to the concerned department/manager. Management can track their proceedings and response of employees on a certain agenda. Announcements can be made and reached to the desired bunch quickly while reminders can be scheduled for an important team meet.
Improved team co-ordination and reporting
You might get involved in a large-scale advertising plan, which requires multiple people working in the same instance of time irrespective of their place. It becomes difficult to monitor and track the proceedings at times. With a feature-rich mobile app, you can get your employees to enter their status report, completed jobs, pending tasks list, estimated time of completion and much more. With this, you'll not only complete the tasks within deadlines but also eradicate sticky situations of a concerned person being absent when your client is waiting for the demonstration of the prepared campaign to take place.
Digital client reporting
With a mobile app, you can leverage your clients to access real-time analytics from a mobile device at their comfort and convenience. No more paper work or video conferences to address your clients. They can quickly view the status of the campaign and its progress. A simple query about the report can be emailed from within the app to the concerned person who instantly can respond or discuss.
Bottom Line
Businesses around the globe are choosing mobile solutions for expansion, customer reach and satisfaction. It totally makes sense to hire a potent app development agency for a large advertising firm especially when there isn't any comprehensive solution available in the market. So, what's the wait? Go ahead and make things work.