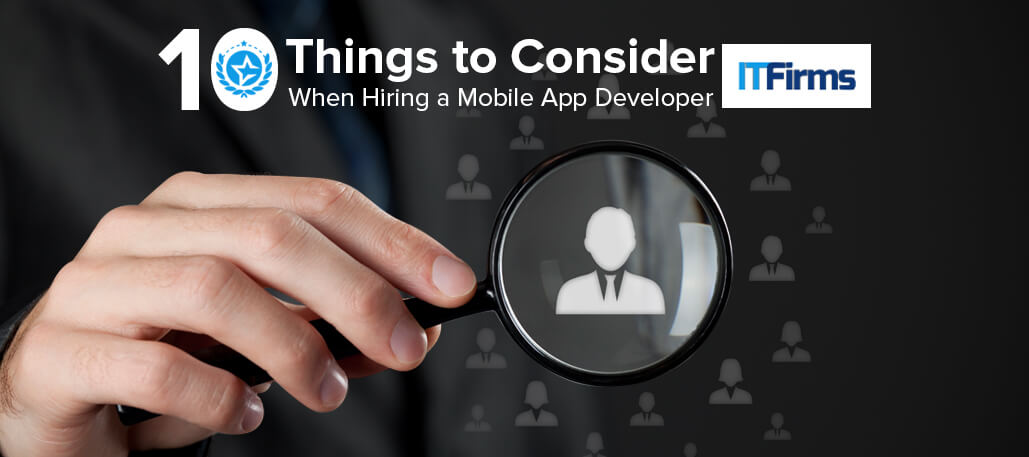 Things to Consider When Hiring a App Developer
According to the research report released by Transparency Market Research titled "Mobile Applications Market – Global Industry Analysis, Size, Share, Growth, Trends and Forecast 2014 – 2020," there are currently more than 102,062 Million apps downloaded globally. And this number is predicted to rise to 268, 962 Million by the end of 2017.
Clearly, smartphone users are more inclined towards using mobile apps and getting things done from anywhere whenever they like/demand. Realizing this increased propensity towards mobile apps, business owners (small, medium or large) and established brands are constantly looking for ways to gain user's attention to their business. Developing a business app has been the most preferred solution lately.
Almost every business has ideas. Honestly, ideas are easy. It's the execution that really separates the sheep from goats. If you'd like to have a business app that generates revenue, you need to hire an experienced mobile app developer/development company to custom build your app as per your target audience and their needs.
Most companies, instead of in-house, outsource development to gain a better understanding of the development process and to achieve more productive and more engaging end results. Outsourcing relieves you from the overheads of hiring and provides quick access to talent that dedicatedly develop mobile apps for various industries.
Then again, choosing an appropriate mobile app developer for your business is what matters most. It's the future of your business you are putting in someone's hands, so it' important to be double sure of the bearer. The completion is tough; there are tons of iOS and Android app development companies in the market, so you need to verify them in advance. Here are 10 essential things you must consider when hiring a mobile app developer:
1. Their app portfolio
Capable contenders will always be willing to show the work they have performed and the list of their successful projects. That way, you can evaluate the level of their project development and the quality they deliver to clients as per their varying requirements.
Do they have any groundbreaking projects listed in the portfolio? If yes, you are heading in the right direction, else be cautious.
2. The list of their past and current clients
Especially if you are a startup or medium-level enterprise, your level of trust increases when you see a list of reputed brands served by the respective developers. Checking their testimonials and client reviews illustrates their work in real-time.
Further, to gain more transparency on user experience, you can directly talk to the clients and their customers, thereby verifying that the work they showed has been a part of their own development.
3. Judge their smartphone knowledge
By asking few questions on smartphone technology they use, you can evaluate the level of knowledge and understanding a company has for the mobile platforms they build apps. You can judge their technical acumen for a specific mobile platform (iOS, Android, Windows).
If they declare to develop Android apps, they must be brilliant enough to know and understand the development cycle to publish it on Google Play, creating an all-encompassing digital presence of your business.
4. Look out for their market credentials
It is possible that a company may publish misleading stats and numbers on their official website, regarding the projects they have completed or the clients they have served in the past or the awards they have received.
Be sure of their market credentials, rewards and rankings. Visit the websites where they have been ranked and listed, in the news and other online magazines. Check authenticity of what the company claims to be in the global market.
5. Interact with the team to know their team structure
Since you are outsourcing, you want experts and specialists in every phase of development. From analyzing the app idea to designing the app screens (UI) to developing the functionality (UX), confirm that there are dedicated resources who will work on your project.
Interact with them on skype or video call and when time allows, you can visit their office personally. Ensure that the company isn't fooling you around for the staff, infrastructure and resources via emails or phone calls.
6. Confirm on how to monetize your app
Will you be able to generate any monetary benefits from the business app the company has developed or will it just be a regular addition to the App Store? Since most businesses aim to monetize their app, it's important to know if the developer understands your business goal and your purpose of developing it.
If you decide to keep it free-to-download in the start and then charge later like a freemium model, be sure that the developer knows how to integrate mobile ads, in-app purchases and paid services.
7. Communication during the whole project management
Communication between client and developers/Project managers plays an integral role during the whole project management. The quality of your end product relies on how clearly and precisely the app design, app functionality, app's usability has been communicated to the working team.
Conduct frequent calls with the whole team and include all members in a monthly meeting. Also, ensure that the Project Manager (person accountable for the project) gives you project updates time and again. Evaluate their communication process within teams. Do they follow an agile method? Are they well versed with PM tools? If yes, you have chosen the right team.
8. Will you own the app?
Few companies, even after delivering the project, do not give the sole authority of the code to clients. Nonetheless, it's the app owner, the client and the business group who should get all the rights once the app is developed. See if the company asks you to sign a 'copyright' contract, giving you all ownership rights of the app. If they do, they are trustworthy and reliable to proceed with.
9. Look over the payment terms and payment methods
Many times, confusions occur when it comes to payments. In the first place, while discussing the project functionality and feature list, you must have an upfront discussion about the payment methods and payment terms. How do they calculate app pricing? While few companies ask for a full one-time payment, few others require payment at regular intervals as and when a task is finished. Some of them will charge on hourly basis.Be aware of the extra costs that may incur during the development process.
To avoid last-minute arguments, understand their payment terms and proceed only if it fits into your budget.
10. How well can they integrate innovative app features
Today, users are more interested in apps that serve more than one purposes. For instance, a food ordering app can have a GPS check-in, a cab hiring feature, reviews and recommendations, coupons, 3-D gaming for fun and many others. Inquire or judge if the developers are capable of incorporating such innovative features in the app.
Here is a list of top 10 globally recognized app development companies, (you may consider for your next project) ranked according to their performance, expertise and experience.