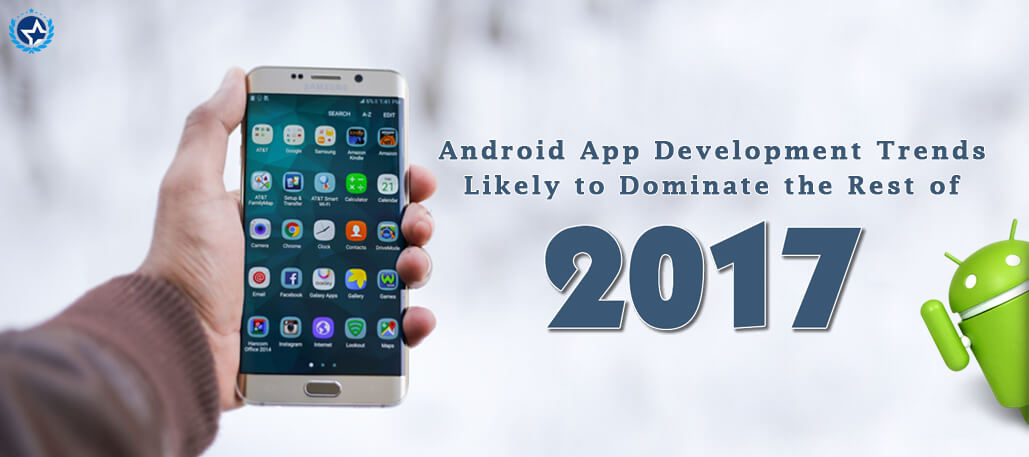 Android App Development Trends Likely to Dominate the Rest of 2017
Gone are the days when mobile apps were primarily used for gaming and entertainment. The scenario is way different now. The unprecedented rise of mobile market has restored the existing procedures. Businesses that shied away from creating their own app a couple of years ago have now started to invest dearly.
Android is a favored platform for business owners around the globe to get started due to the perks and possibilities it claims to offer. This makes it important for you- as a business owner- to know what's likely to change and how you can alter your ways of operations to keep propelling.
The ever-changing market demands give birth to new trends and call for suitable solutions supporting your marketing as well as development strategies so that you don't fall back. So, here is what most of the top Android app development companies will be looking out:
Android app development trends for this year and beyond
1. IoT (Internet of Things) to grow more aggressively
The alliance of IoT with Android devices is the ultimate thing because of the sense of ease and convenience this combination adds to our lives. Without ignoring the same, we bet on it for the times to come. Businesses in the coming months will invest more aggressively in Internet of Things to develop advanced mobile solutions that serve their customers better.
2. Usage of mobile payment apps will rise
After giving it all to the tech society, Android developers have finally managed to create payment apps that are more secure, reliable and robust- competent to keep them from attackers. Businesses have turned up to their technology partners for launching their bill payment apps, the trend of which is likely to continue.
3. Mobile apps integrated with cloud
Cloud storage is the need of the hour. With continuously growing data in the technology sphere and to make apps run in the flawlessly, cloud computing is required. Integrating mobile apps with cloud not only helps in eliminating the constricted memory problem but also aids in enhancing the app's performance and user experience. Additionally, with cloud, you can easily sync data across multiple devices or even wearables. Cloud integration app trend will stay for long.
4. Mobile app security to be the fundamental
Hackers actively look out to exploit the security gaps in mobile apps, stealing sensitive as well as confidential information. According to Gartner prediction, around 75% of mobile apps will fail to pass the basic security tests. Mobile security should be treated as fundamental regardless of the type, complexity and industry of the app.
With the increase in hacking activities lately, Android developers will be aggressively putting efforts to curb undesired breaches for securing their data and brand's reputation.
5. On-demand Android apps will continue to impress
At the start of 2017, on-demand apps strike it rich in the Android app development domain. People have started to use these location-based on-demand apps like never. Sighting the attention these apps received, companies involved assertively in partnering with top Android app development companies for delivering solutions that fit the bill. The continual rising demand for clones of apps like Uber, Washio, Lyft, Postmates and more is a clear indication of the future this sector holds.
Final words
To compete against the app leaders, you need to know the latest trends and related actions to be taken because outdated tools and techniques won't work for your business. You need to evolve with time and act as the market wants you to.
This article is just an idea of how the app market will structure in the coming months as far as Android app development is concerned. Learn from the app behemoths; if you innovate as per the market requirements, success won't be far.