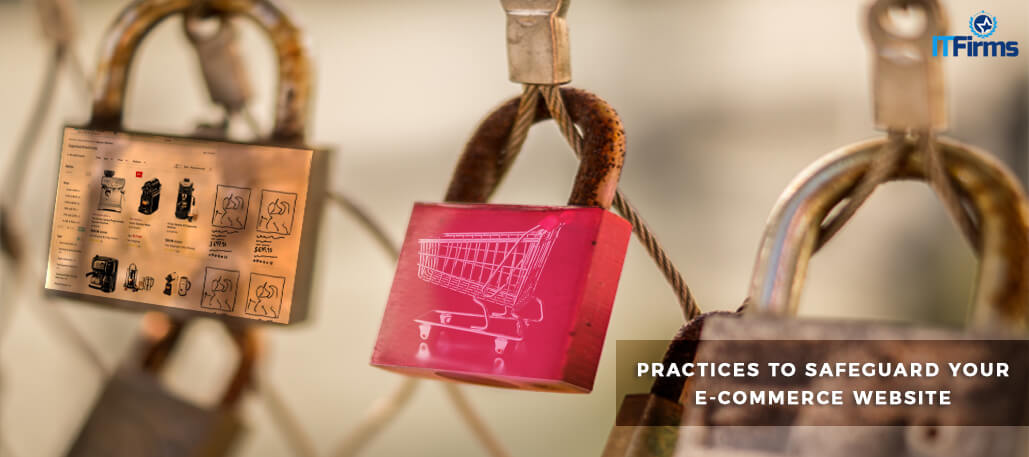 Follow These Five Practices to Safeguard Your E-commerce Website
The eCommerce business has grown at an unprecedented pace over the last few years. It has offered business owners new means to expand their reach, to target new customers and eradicate the geographical barriers.
Entrepreneurs have discovered new avenues to grow and make most of the opportunities on offer. No doubt, the segment is lucrative and holds tremendous potential to keep you going and growing.
With the rate at which eCommerce is flourishing, there is a possibility that by 2019, the worldwide eCommerce market will cross $2.4 trillion mark, as per a research.
While the predictions indicate a fruitful future, one must understand and note the security vulnerabilities related to the online business. Online frauds and security breaches are not new and eCommerce has had its share of incidents when eBay compromised the data of 145 million accounts back in 2014. It was considered as one of the biggest breaches of all time then.
Here are five practices to follow if you want to counteract the latest cyber threats.
1. Integrate SSL certificates
SSL certificate implementation is a mandate, and if your eCommerce developer isn't pushing to include it then probably your business is in wrong hands. It is recommended to change your eCommerce development company immediately to the one that understands the criticalities of online thefts.
Certificates like SSL authenticate the transaction, identity users and encrypts the data at store and transit, which makes the end-to-end connectivity between website and user's system secure and authentic.
Users are now well-aware of security basics. They are less likely to share their personal and credit card details with a website that doesn't have a padlock icon with HTTPS in the URL.
2. Choose hosting provider and eCommerce platform wisely
It's the sole responsibility of your eCommerce web development company to assist you in choosing the perfect hosting as well as the development platform. However, you need to be aware of the prerequisites for selecting the desired service providers. Look out for a user-friendly hosting provider that offers a range of tools and applications ensuring website's security and confidentiality for uploaded data. Make sure it offers 128-bits or 256-bits AES encryption, performs regular security checks, has a backup feature and maintains comprehensive logs. Also, it should comply with the PCI DSS requirements.
While selecting a platform, take note of security procedures in place. Most prominent eCommerce platforms by global leaders are Magento and WordPress WooCommerce, especially because of their extensive security features than anything else.
3. Two-factor authentication
Try adding an extra layer of security through two-factor authentication process. In this process, user needs to authenticate himself via two means. The first is the basic combination of username & password while the next comprises a real-time code that is generated by system for short duration and sent over user's registered phone number or email address.
4. Don't save customers' sensitive data
Avoid collecting and storing user data, especially their credit/debit card details because cyber criminals can easily get hold of your database and steal the information for their vested interest. Ask the associated eCommerce web development company to process payments via encrypted checkout tunnel that eliminates the need of server to access customer data.
5. Advanced encryption techniques
Encrypting data is a necessity, and so is it for browser communications. The communication between the browser and the website needs to be protected by implementing advanced encryption techniques, ensuring the information transmitted across communication channel is safe. Make sure the updated versions of SSL, EV SSL are in place that add to the security of your eCommerce store.
Final words
Apart from above-mentioned practices, you need to be proactive in identifying weak links. You can employ a dedicated team of security professionals who check, track and monitor proceedings on a regular basis.
Do not let hackers have the last word. Instead, offer a safer environment to your users who help you earn a livelihood.