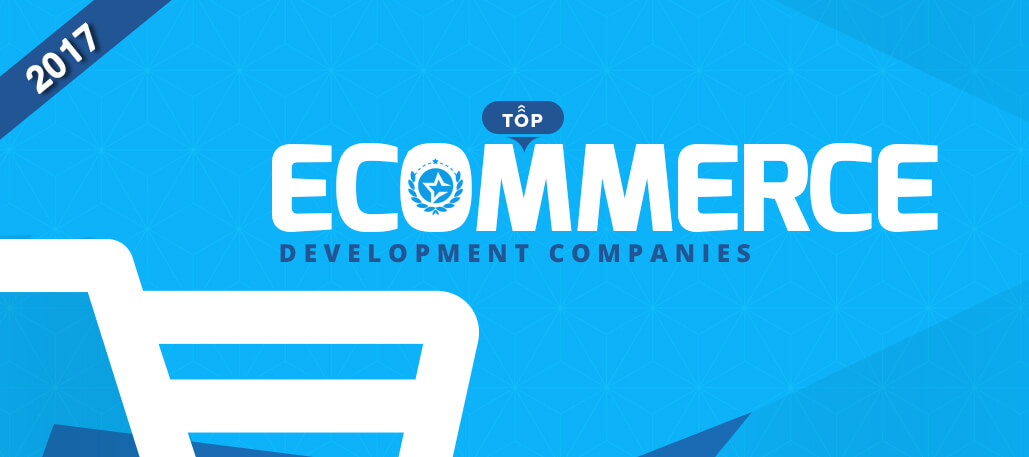 Top eCommerce Development Companies and Developers 2017
Are you on the quest for a perfect eCommerce development partner who can provide wings to your idea? If yes, then you have landed on the right web page.
There is no denying the fact that online is the way to do things and experimenting with an eCommerce shop won't be a bad idea. All you need to do is find a capable agency that can transform your dreams into reality allied to expertise, proficiency and experience.
Look nowhere as we have ploughed the web farm to find the best possible options for you to achieve the invincible. Here are the top eCommerce development agencies with a global customer base and excellent customer satisfaction quotient.
Top eCommerce Development Companies
1. Forix Web Design:
Forix Web Design is trusted for custom tailored eCommerce solutions with buyer-focused strategic designs. The company has its roots in designing and development since 2007 and has made remarkable name in just 9 years. As said, "We Don't Build E-Commerce Websites,
We Build Sales Multipliers," it has served top clients like Adidas, Asics, GoPro, TEDx, Yokohama and many others with at par web and mobile services. In eCommerce, the expert team of Magento certified developers, designers, digital marketers and business analysts at Forix have produced over 100 successful storefronts and proved their skills in eliminating extension related errors.
Services provided by Forix Web Design:
By harnessing the power of trending technologies, Forix Web Design offers award winning web designs, great shopper-friendly online websites, native and cross-platform mobile apps, out-of-the-box SEO and digital marketing strategies.
2. Konstant Infosolutions:
Konstant Infosolutions is a premier software development company, offering a wide range of web and mobile solutions across the globe since 2003. The company has a team of 170+ highly qualified and experienced IT professionals who can deliver best of technology solutions and consulting services across diverse business needs.
Services provided by Konstant Infosolutions:
As a leading software development company, Konstant provides reliable web and mobile solutions spanning across Custom Web Development, UI/UX Design Solutions, E-Commerce Solutions, Database Programming, CMS Development, Native Mobile Apps Development, Cross-Platform Mobile App Development, Enterprise Mobility Solutions and IT Consulting – offering businesses delightfully tailored and trendy solutions in their budget.
3. Dotcomweavers:
Showcasing a large portfolio, Dotcomweavers has successfully accomplished more than 300 web design and development projects in multiple industries. They specialize in all aspects of web design and know how to create an impact on users through a customized approach and seamlessly converting everyday browsers into loyal customers. Dotcomweavers dig deep to understand the needs of customers and work devotedly to foster client's business connection with consumers.
Services provided by Dotcomweavers:
Their major serving areas extend from web design and mobile app development to eCommerce and SEO/SEM.
4. Clarity Ventures:
Based on Texas, United States, Clarity Ventures is a full-service agency for providing custom web solutions catering to client's needs and requirements. A smart group of designers and developers at Clarity compel your audiences to make a purchase from your commerce website. Active and dynamic in the race, the agency keys on enterprise-ready, scalable eCommerce platform equipped with a powerful content management system (CMS), SEO-focused architecture, administrative tools, reporting and analytics and much more.
Services provided by Clarity Ventures:
Recognized as a powerful B2B firm for mid-sized businesses and enterprises, Clarity Ventures offers professional graphic designs, web apps, enterprise eCommerce, Pay Per Click (PPC) campaigns, business integration through internet marketing and strategy consulting.
5. Commerce Pundit:
As the company name suggests, Commerce Pundit has finesse in Magento eCommerce development. It is a U.S. based full-service web agency that helps businesses achieve their business goals with stellar online stores. They pioneer in Magento responsive designs and works for a user-friendly design regardless of what device the user has- smartphone, tablet, laptop or desktop. Common Pundit's team is abreast of the latest trends and demands of technology and thus, will give you your website a user-loved look and functionality.
Services provided by Commerce Pundit:
Web design and development, eCommerce solutions powered by Magento, SEO, SMM, email marketing, PPC, marketplace management (Amazon and eBay) are the services Commerce Pundit has to offer.
6. Y Media Labs:
With over 200 products developed since 2009, Y Media Labs is the second top in this list. Creating products for powerful brands like Paypal, EMC, Staples, North Face, their 170 employee strength has a unique ability to see what others cannot. They have redefined the mobile industry by providing world-class mobile user experiences and established their business as technology leaders in the market. Headquartered in California, Y Media Labs has total four offices across the world. They create emotional connections with their clients and their work, ultimately stimulating the end-user with professional and useful mobile apps.
Services provided by Y Media Labs:
At Y Media Labs, the team has the vision to turn client's dream into reality. They serve globally on brand and product strategy, design, prototyping and testing, mobile app development (iOS, Android, Windows) and responsive web development.
7. Fuzz:
Fuzz is a leading name in the field of app development that design and develop innovative business solutions which is committed to developing best-in-class product ecosystems for its associated partners and customers. Its development methodology includes full time engagement of curious, thoughtful people with a multi-disciplinary approach for completing the product development lifecycles to develop beautiful, usable, and well engineered products or mobile apps. Since the beginning of iOS or Android app market industry, Fuzz has developed customized solutions for enterprise apps, mCommerce apps, publishing platforms and all new digital places for the Fortune 20 and on the far side.
Services provided by Fuzz:
Fuzz has developed more then 200 extraordinary apps for all mobile platforms including iPhone, iPad, Android and tablets. Team of app developers and designers are experienced and skilled professionals and focused on developing ultimate user experience with natural strength in hybrid apps and cross-platform approaches.
8. Demac Media:
10 of top 10 does not mean less superior- Deman Media is a Canadian firm with an energetic team of strategists, designers and developers who work smart to offer best-in-class results for your eCommerce business. Through their work, they are focused on attracting more shoppers, monetizing them and generating maximum conversions. They believe that Magento is most powerful eCommerce tool to convert your website idea into a successful business.
Services provided by Demac Media:
Some of their top services include platform development, system integration, site hosting, UX optimization, interface design, AWS management and development.
9. Inflexion Interactive:
Serving remarkable business solutions to mid-sized and Fortune 1000 businesses, Inflexion Interactive executes and manages all the digital marketing needs of its clients. The company is known for its result-oriented approach and has been recognized by Webby Awards as an Official Honoree with D'Angelico Guitars and the Theatre Development Fund. Youngest in the list. Inflexion Interactive was founded in 2010 and has managed to grab the 4th position in a span of six years.
Services provided by Inflexion Interactive:
Inflexion Interactive provides at par services in research & analytics, mobile marketing, web design and development and web marketing.
10. Contus:
Established in 2008, Contus is known to bring a digital technology transformation for various business and several industries. The company has provided client satisfaction to top players in the market like Mahindra Rise, Accenture, The World Bank, CBazar and others. Reigning for more than 8 years now, Contus is honored to design rich eCommerce websites to build your brand, engage global customers, and give you higher business conversions. The company allows you to go live quickly, makes you marketplace ready, provides mobile commerce with exceptional responsive themes and reach out to million users via social (digital) media.
Services provided by Contus:
Contus have a progressive hand-on experience in mobile app development, eCommerce development, Magento development, web app development and cloud solutions.
More Industry Leaders:
11. Hudson Integrated:
Powered by a creative direction and agile development, Hudson brings modern brand experiences to the forefront. The user-first digital agency works on a collaborated approach where they thoroughly understand user's requirements to create an actionable roadmap, deep dives into user's mindset for a particular business and then the teams come together to develop a connecting and compelling website, web app, eCommerce store or cloud product, potential to business profits.
Services provided by Hudson Integrated:
The various services that Hudson specialize in are eCommerce web development, analytics and optimization, social media marketing, web app development, UI/UX design, mobile app development, content management, hosting and support, email marketing, SEO, PPC, website design, logo design.
12. Blue Fountain Media:
Staying on top for providing B2B, B2C, eCommerce, enterprise, education, non-profit, startup services, Blue Fountain Media ensures increased traffic, enhanced brand loyalty and generating new leads for their clients. It's been 13 years now that the company is dedicated to bringing together outstandingly creative minds and delivering result-driven work. What sets Blue Mountain Media apart from others is the work culture which lets people show up to work not just to get through the week, but because they are inspired by colleagues and mission of the company. Their team has been recognized by world's superior award agencies like Image Interactive Media Awards, Telly Awards, Horizon Interactive Awards and much more.
Services provided by Blue Fountain Media:
Blue Fountain Media is positioned number one for strategy and consulting, creative web designs, mobile app development and online marketing.
13. Affle Appstudioz:
Singapore-HQ mobile application development company and also one of the top players in the industry. AppStudioz is the development wing of Affle MAAS (Mobile Audience as Service) platform, which specialized in UX, design and mobility. They are creative technologists who love to take challenges and great ideas. AppStudioz team has deep expertise in developing cutting edge solutions for different mobile app platfroms including iphone, iPad, android, blackberry and windows phone. One of the prime features in development process at Affle AppStudioz is Affle's Reusable Component (ARC) architecture, that comprises of updated library of features which is being used and accepted by global audiences.
Services provided by Affle AppStudioz:
Affle AppStudioz offer a wide range of advanced mobile app development services including the requirement analysis, design and development with consultation, quality checks and maintenance and support. With the team of more then 2300 well experienced professionals, AppStudioz is specialized in using Agile Scrum methodology in the process of app development that makes app well developed in faster manner.
14. NMG Technologies:
NMG Technologies is well credited by the list of clients they have. Serving top brands like Bacardi, Waterman Entertainment, Lenovo, Nikon, Havells, NASSCOM, Crabtree, NMG Technologies has always exceeded client's expectations by working seamlessly with client requirements. PHO and ASP.Net are the major technologies their developers use for building upscale and high-performance websites.
Services provided by NMG Technologies:
Developers and designers at NMG excel in web application development, eCommerce development, CMS development, user experience strategy and design, mobile application development and cloud services.
15. Iflexion:
Hailing from Texas and set up in 1999, Iflexion is the eldest of all. The company is acknowledged for advanced web solutions and enterprise web apps. Iflexion commits to long-term partnerships with more than 400 happy clients from SMBs to Fortune 500 companies like eBay, Cisco, Philips, Adidas, Xerox, Expedia and many more. They offer a customer-oriented servicing model that consists of every aspect of software production and implementation. It is a trusted vendor for PHP development creating best-in-class UX, compelling functionality and exquisitely robust websites.
Services provided by Iflexion:
Providing service excellence for more than 17 years now, Iflexion provides web application development, application integration, usability and user interface design, application security consulting, independent QA and Testing, maintenance and support.
16. Vaimo:
One of the leading global Magento Gold Solution partners, Vaimo has successfully delivered more than 400 projects to merchants and brands across the world. Pioneers in Magento platform, Vaimo has 250+ dedicated in-house specialists working to turn client's eCommerce needs and ambitions to reality. Out of client's demand and ample projects, they have expanded to 10 countries and 13 cities in just 8 years. They provide great Magento integrations by connecting the platform with vital third-party systems and service providers. Vaimo works with globally recognised brands like Jack Daniel's, BAUHAUS, Björn Borg, Fjällräven, Filippa K, Agent Provocateur, Gant, HP, Oticon Medical etc.
Services provided by Vaimo:
The company offers full services in and around commerce, including, strategy, UX design, development, optimisation and managed services such as Magento hosting, application support, site maintenance.
17. iMOBDEV Technologies:
iMOBDEV Technologies is a ISO 9001:2008 certified and professionally managed Mobile application Development Company serving clients all over the world. We are honoured to be led by 80+ enormously attentive and dedicated professionals, who are recognized for their innovative skills, experience, and expertise in a wide spectrum of industries. Through our solution partnerships and strategic alliances we continue to expand our horizons in the global market.
Services provided by iMOBDEV Technologies:
They specialize in software development, eCommerce development, App development, cloud computing services, web design & development.
18. Maxburst:
Technically sound, Maxburst is a full-service development company that specializes in graphic design, custom programming and database integration. No matter how small or big your business, Maxburst is extremely cost-competitive and enforces excellent project management. They provide their clients with right tools and right time estimation finding purposeful solutions for each query.
Services provided by Maxburst:
Maxburst takes pride in having a skilled team for web design, web development, web hosting, search engine marketing, local search, social media and other digital services.
19. Promatics Technologies:
Promatics Technologies is an ISO 9001:2008 certified company and is on the way to their CMMI level III certification. Having their presence in India USA and United Kingdom, they have worked for several multinational clients across the globe. Being a hub of dedicated and experienced professionals, they are known for their impeccable design, quality of apps and rock solid support to their clients. They have executed and delivered 3000+ projects, and have more than 60% repeat business. Promatics' list of happy clients includes: DHL, Hewlett Packard, Airtel, P&G, Alstom, Peter Jackson, Arnold and Arnold LLP and many more.
Services provided by Promatics Technologies:
Their services include Native App Development for Android and iPhone, Hybrid Mobile App Development, Web Development, Ecommerce Development, UI n UX Services and IT Consulting. Promatics uses its strengths in mobile, cloud as well as customer service to create revenue-generating opportunities for its customers.
20. iWeb:
"Powering Innovation- The highest quality infrastructure and a helping hand, from startup to enterprise level." Turning big ideas into potential applications and powerful brands, iWeb has boosted conversions and sales for many businesses and also provided online business presence to a lot of organizations. They work on the latest technologies and use most energy-saving software. Now part of Internap, it's been 20 years iWeb has earned a reputed position and has further extended to four data centers- two in Montreal, one in New York and one in Toronto.
Services provided by iWeb:
Choose iWeb for high-performance cloud solutions, web design and app development, digital marketing services, server management and performance networking.
21. Provectus:
Provectus is a top-ranked web and mobile development agency that makes your user's lives easier, safer and more effective than ever before. Considering the rise of eCommerce, Provectus team designs and develops modern yet simple-to-use web and mobile commerce website to take your products and services to larger audiences.s.
Services provided by Provectus:
Provectus helps companies improve their brand value with their expertise in mobile app development, buyer-friendly eCommerce development, unique and interactive web designs and business process optimization providing smart grid analytics.
22. Webnexs:
Webnexs is a Product based Technology firm located in Chennai, India. We help brands, big and small to leverage the best technologies to move online. Driving the technology has been always critical of Webnexs. We have developed Ecommerce platforms that have been making sales across clients in geographies. Webnexs has been also focusing on IOT, Mobility, M2M, AI, NLP, Bots systems. Webnexs also offers E-Commerce store, script, Extension, Email Templates.
Services Provided by Webnexs:
Rich User Experience Drives Internet, Webnexs defines UX. Unique interpretations of Experiences with profound idea in technology embedded with sound technical resonance is the key to the success of the clientele. We drive business through engineering technology. Engineer tech, transform lives.
23. Bowen Media:
From web design to digital marketing, Bowen Media is driven by digital fluency, creative innovation and client success. It is a closed team of exceptionally talented professionals who are tuned to industry pulse and are revered for creating rewarding client experiences. Each website designed and developed by Bowen Media is tested for clarity, font size and style, white space, layout, color contrasts and other key elements. With an expertise in web design and development, Bowen Media deserves to be considered for your company's digital projects.
Services provided by Bowen Media:
Together with web design, Bowen Media team provides an array of services that include digital marketing, eCommerce development, social media, strategy and consulting, logo design and branding.
24. Divante:
Founded in 2008 in Poland, Divante is a hub of eCommerce solutions. The company has earned a good reputation in just 8 years so much so that it is proud to reveal its income ca. 3 mln EUR (as of 2014) on its official website. At Divante, the team is expert in coalescing technology with business approach. They assist clients in developing and optimizing new sales channels. Having expertise in customized omnichannel and Magento, brands like ING, Plus, Loods5, cdp.pl, Solar have trusted Divante for creating their online stores.
Services provided by Divante:
Over the years, Divante has added great success in their portfolio by serving top brands with B2B and B2C eCommerce solutions, Magento outsourcing and optimization and responsive web design.
25. Huemor Designs:
With a tagline "We create memorable digital experiences," Huemor Designs is a full-service New York-based agency that believes that memorable experiences build quality brands. In a span of just five years, Huemor has helped brands like NBC Sports, Live Nation, Geico, The Webby Awards, Rug&Home stand out in the digital panorama. Focusing on strategy-led design and robust programming, the team at Huemor turns any web and app idea into reality.
Services provided by Huemor Designs:
Huemor offers all B2B IT services like creative app design, web development, eCommerce, digital marketing, content management, SEO consulting, business strategy and planning.
26. Pixafy:
Pixafy expresses pride in being eCommerce platform specialists worldwide. Dedicated to innovating everything that is digital, Pixafy is a New York-based eCommerce agency and online retail expert with B2B and B2C implementations. They provide digital transformation and channel harmonization to expand your eCommerce business. Pixafy team calls itself an expert in Magento development. They have the most unique approach ensuring quality and productive results. The company is a Magento Gold Solutions Partner and has been recognized as Magento site of the Year 2014.
Services provided by Pixafy:
At Pixafy, the team specializes in Magento, WordPress and Drupal.
27. Web Peppers:
Web Peppers is a professional web development company that provides a high quality services for web and mobile app development all around the world. We've delivered more than 300+ successful projects to our valued customers and served a variety of industries including media, healthcare, translation companies, advertising, accountant and business services. Our skilled developers implement a full range of technologies that helps us to make any business successful online and generate new leads for our clients.
Services Provided by Web Peppers:
We provide professional solutions across Custom Web Development, UI/UX Design, Website Support and Maintenance, Mobile App Development (Android, iOS), E-Commerce Development, CMS development, Cloud Services.
28. End Point:
End Point is a full-fledged eCommerce consultancy with offices in New York and Tennessee, United States. Having the right expertise and knowledge, the team at End Point choose the right tools and excels in all aspects of industry services. Since 1995, the company has been delivering solid work with engaging web and app designs to keep client's customers happy and content.
Services provided by End Point:
End Point is proud to deliver reliable hardware services, cloud services, database administration, eCommerce, web development, app development (Android and iOS), testing and analytics.
29. Session Digital:
Session Digital is a UK-based eCommerce development firm that works closely with global retailers and emerging brands to deliver Magento powered websites. They specialize in complex, creative and customized eCommerce and recognized as one of the Europe's largest Magento Gold partners. With a progressive work experience of 8 years in the industry, Session digital has a strong team of more than 200 professionals across eight locations in Europe. At Session digital, you are guaranteed world-class Magento eCommerce development.
Services provided by Session Digital:
The team is dedicated to delivering unbeatable shopping experiences using Magento 2.0 for B2B services, ERP integration, responsive websites and UX and UI.
30. CDN Solutions Group:
Established in 2000, CDN Solutions Group is a leading software development company, offering a wide
range of web and mobile technology solutions across the globe. The company has a team of 270+ highly
qualified and experienced IT professionals who can deliver best of technology solutions and consulting
services across diverse business needs.
CDN Solutions Group always try to enhance customer experience and for that they provide the major
factors in their development strategy such as Quality, Speed, Responsiveness, Cost Effective, Risk
Elimination, Scalable, Consistent and Value Addition.
Services Provided by CDN Solutions Group:
CDN Solutions Group has developed more than 1400+ innovative apps for all web and mobile platforms.
CDN team has the vision to turn client's dream into reality. Key services of CDN are web development,
mobile app development, CRM and ecommerce development and IT outsourcing and consulting.
31. iSolution Microsystems:
iSolution was founded in 2004 with a thought of providing creative and latest web and mobile technologies for your business. Our long journey till date consist of many different innovations and experiences. We not only create designs or applications but also help you to open new channels for your business.
Our expertise in Web Marketing will help lifting your brand and make your business popular on search engines.
Services provided by iSolution Microsystems:
We deliver robust solutions using latest technologies and frameworks – HTML5, CSS3, Bootstrap, Core PHP, My SQL, Laravel, Yii2 and Cake PHP. We stand as professional experts in creating websites, Web Applications, E-Commerce Solutions and Mobile ( Android and IOS )App. development.
32. SILK Software:
Well-known as B2B eCommerce experts worldwide, SILK Software delivers seamless website design and interactive mobile apps for clients in multiple industries. Being the Magento Gold Partner, they implement great eCommerce solutions from business strategy to technology development to creating memorable user experience. At SILK, the team believes in building an online store having excellent design and easy navigation.
Services provided by SILK Software:
Nonetheless, SILK is not only chosen for eCommerce but also for its cost-effective marketing solutions and site optimization.