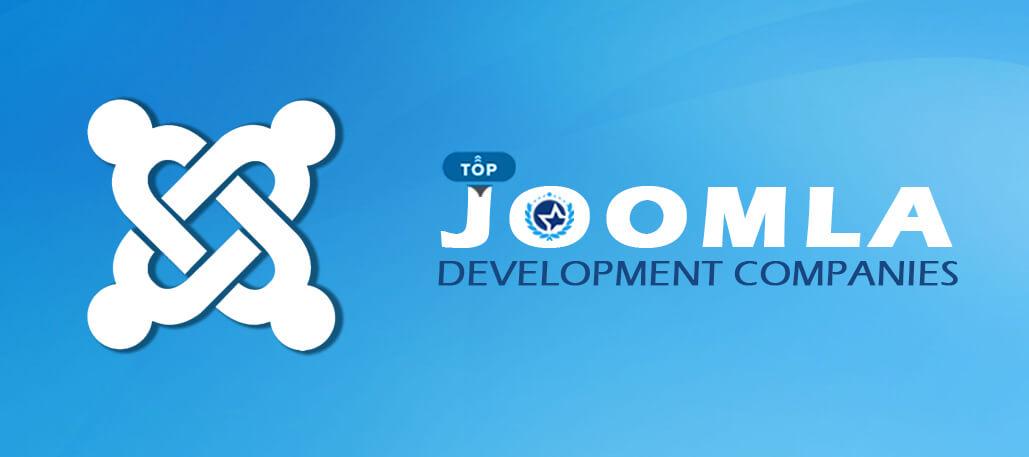 Top Joomla Development Companies and Developers 2017
Looking for a top-notch Joomla development company? You've come to the right place.
Joomla's several themes and functions allow for endless possibilities in designing a company's website. From E-commerce stores to online publications, Joomla is fit to host every industry, every website. It is known to have powered a range of highly advanced business websites, news portals, online communities, social networking websites and alike as per the requirements of your business. This PHP-based award-winning content management system offers best customization and necessary tools to adjust your site for the digital success. For an expert team of Joomla developers who are capable of building most engaging, feature-rich websites, you can traverse through the below list of the top Joomla development companies known worldwide.
Top Joomla Web Development Companies and Developers
1. Hidden Brains:
Hidden Brains has worked vigorously over the years and delivered over 5,000 projects across 31 industries worldwide. Adhering to quality and strict timelines, the company has made a good name in web app development market. They are known for providing memorable customer experience through their feature-rich, custom websites. The developers are a group of certified professionals in PHP and other programming languages, with a devotion to building something extraordinary yet simple-to-use.
Services provided by Hidden Brains:
Hidden Brains Infotech outperforms itself in mobile app development, web development, CMS and eCommerce, AR apps, iBeacon app development and gaming development services.
2. Konstant Infosolutions:
Konstant Infosolutions is a premier software development company, offering a wide range of web and mobile solutions across the globe since 2003. The company has a team of 170+ highly qualified and experienced IT professionals who can deliver best of technology solutions and consulting services across diverse business needs.
Services provided by Konstant Infosolutions:
As a leading software development company, Konstant provides reliable web and mobile solutions spanning across Custom Web Development, UI/UX Design Solutions, E-Commerce Solutions, Database Programming, CMS Development, Native Mobile Apps Development, Cross-Platform Mobile App Development, Enterprise Mobility Solutions and IT Consulting – offering businesses delightfully tailored and trendy solutions in their budget.
3. Matellio:
With deep skills, robust processes and flexibility to develop paramount solutions, Matellio is famous as a one-stop shop for web, mobile and IT development needs. This visionary agency brings together a creative the most talented digital marketers, developers and quality assurance engineers, business analysts and web designers in one place to allow business to get everything on one platform.
Services provided by Matellio:
Harnessing the power of avant-garde tools and technologies, Matellio has a finesse in innovative web solutions, engaging mobile experiences, visualizing and processing GIS data, embedded solutions, solving complex problems in minimum possible time.
4. Sparx IT Solutions:
Established in 2008, Sparx IT Solutions specializes in tailor-made, professional, effective and affordable web solutions. With the aim of achieving 100% customer satisfaction, the team at Sparx makes sure that their clients own a website exactly what they were looking for. They have worked for brands like Yamaha, Coca-Cola, Unilever, BMW, Yamaha, GSK, Revlon, Amdocs and many others. It is a NASSCOM certified PHP development company that has completed more than 13,200 projects for more than 9,100 clients worldwide.
Services provided by Sparx IT Solutions:
The major services offered by Sparx IT Solutions include design and markup, web development, eCommerce web development, business analytics, apps and game development and internet marketing.
5. TechMagic:
TechMagic is a development company from Ukraine. Being startup founders ourselves, they help entrepreneurs to launch their great ideas. TechMagic execute Lean Startup Methodology and believe in Minimal Viable Product development to see if a concept works. They use Agile to make quick iterations and build solutions that really fit the market.
Services provided by TechMagic:
TechMagic has experienced in native iOS and Android application development with complex Back-End (Node.js). Also, they provide dedicated team model, so clients can build thier own team in Ukraine.
6. Blue Fountain Media:
Staying on top for providing B2B, B2C, eCommerce, enterprise, education, non-profit, startup services, Blue Fountain Media ensures increased traffic, enhanced brand loyalty and generating new leads for their clients. It's been 13 years now that the company is dedicated to bringing together outstandingly creative minds and delivering result-driven work. What sets Blue Mountain Media apart from others is the work culture which lets people show up to work not just to get through the week, but because they are inspired by colleagues and mission of the company. Their team has been recognized by world's superior award agencies like Image Interactive Media Awards, Telly Awards, Horizon Interactive Awards and much more.
Services provided by Blue Fountain Media:
Blue Fountain Media is positioned number one for strategy and consulting, creative web designs, mobile app development and online marketing.
7. Cleveroad:
Cleveroad team is your reliable partner in software design and development. Starting with an idea, through requirements analysis to UI/UX design creation and development, we work hard to drive value into every project we undertake. Having delivered over 130 software solutions, we gained vast expertise in iOS, Android and Web apps development. We believe that creative thinking and collaborative approach to every step of development process delivers top-notch products.
Services provided by Cleveroad:
Cleveroad provides full stack development services – mobile, web, desktop apps development, user-first UI/UX design, responsive web design, and development, backend integration, outstaff services.
8. Hyperlink InfoSystem:
Hyperlink InfoSystem is one of the best custom web and mobile app development companies based in India & USA since 2011. With its dedicated and skilled team of professionals, the company has able to create dynamic and cost effective solutions for its clients who are based all over the USA, UK, UAE, Japan, Canada and other parts of the World. The professional company is closely structured in such a way to offer more acquirable results and solutions for use in a variety of businesses, encountering problems in information and technology sector.
Services Provided by Hyperlink InfoSystem:
Hyperlink InfoSystem offers custom mobile app development, Android app development, iOS app development, Wearable app development, AR app development, VR app development, Web development, PHP development, WordPress web development to the startups to enterprise level companies across the globe.
9. OpenXcell:
Openxcell is also well known name in the market industry. Their knowledgeable team is experienced enough to deliver large scale projects on or before time giving the value for money. OpenXcell has robust, focused and responsive professionals that makes them a preeminent software/ app developer. Since 2008, OpenXcell has developed more then 550 softwares and mobile apps to its wide clientele.
Services provided by OpenXcell:
OpenXcell offer broad spectrum of services that includes enterprise mobile app development ranging from simple business app to complex functionality. OpenXcell deliver its quality mobile solutions to its world wide clients and partners.
10. Techugo:
Founded in 2015, Techugo hails from the United States with offshore development centers in India and Dubai. We are among the top custom mobile app development providers with 120+ IT professionals working across internationally. In just a period of 24 months, we have brought trusted and usable custom and platform-based mobile app solutions to midsized and large companies in healthcare, telecom, retail, banking and finance, food, fashion, eCommerce, enterprise and other industries. We have some major clientele including BJP, Airtel, Godfrey Phillips, StyleMatch, India TV and StyleMatch, who rely on our mobile app solutions for their everyday operations.
Services provided by Techugo:
Our core services include mobile app development, web software development, design and assured quality management.
More Industry Leaders:
11. Octal Info Solution:
Octal Info Solution is an ISO 9001:2010 certified mobile app development company with 150+ highly skilled professionals offering result-oriented and cost-effective mobile app solutions to SMEs across the world. Octal Info Solution offers wide ranging mobile app development services for diverse business verticals like E-commerce, Health, Education, Finance, Retail, Automobile, Energy, Transportation, Tourism and Manufacturing using most advanced technologies. We at octal info solution make sure quality standards with greater return on investment thus deliver bespoke mobile app solution just according your business requirement.
Services provided by Octal Info Solution:
Octal Info Solution offers a wide array of sophisticated mobile app development services including the requirement analysis, design and development, consultation, quality checks and maintenance and support.
12. Iflexion:
Hailing from Texas and set up in 1999, Iflexion is the eldest of all. The company is acknowledged for advanced web solutions and enterprise web apps. Iflexion commits to long-term partnerships with more than 400 happy clients from SMBs to Fortune 500 companies like eBay, Cisco, Philips, Adidas, Xerox, Expedia and many more. They offer a customer-oriented servicing model that consists of every aspect of software production and implementation. It is a trusted vendor for PHP development creating best-in-class UX, compelling functionality and exquisitely robust websites.
Services provided by Iflexion:
Providing service excellence for more than 17 years now, Iflexion provides web application development, application integration, usability and user interface design, application security consulting, independent QA and Testing, maintenance and support.
13. QBurst:
Web and mobile application development company having offices across the globe focusing upon a new generation technology platforms. Founded in 2004, Qburst has delivered over 650 projects and having a strong team of more then 1100 professionals. They have In-depth experience in major app development platforms and hence they devise and implement ideas successfully and their designers are experienced enough to create intuitive user interfaces. At Qburst, client can get advantage of accessing an experienced team that understand all aspects of mobile development like user-experience, design, performance, and security.
Services provided by QBurst:
Qburst has delivered wide range of mobile applications for its clients that is from native to cross-platform to mobile-web apps and from user-friendly consumer apps to game changing B2B apps. Well experienced in integrating updated technologies and features according to the business requirements and work for small, medium and large enterprises.
14. Xicom Technologies:
Having an agile and technically strong team of PHP developers, Xicom Technologies delivers end-to-end solutions to large enterprises and startups in making critical business decisions. Their cutting-edge web development services empower business groups to stay ahead of their competitors. When it comes to web development, Xicom ensures effective management of online ventures, increased online prominence and 'leads' to sales generation. There are more than 300 in-house IT professionals working dedicatedly to transform business processes.
Services provided by Xicom Technologies:
Keeping abreast of latest technology, Xicom Technologies is also at par in mobile app development, offshore software development, IT consulting and augmentation.
15. Nine Hertz:
Clients over 14 centuries have trusted Nine Hertz for their exceptionally reliable services. They craft your thoughts of web applications and mobile application to present outstanding and 100% secure solutions. They have a skilled team of dedicated developers and designers with expertise in latest technologies and frameworks. Nothing more but the list of their clients can speak everything about the popularity and work efficiency of Nine Hertz- Reliance, Vodafone, Samsung, Casio, Pepsi, Siemens are the top clients they serve.
Services provided by Nine Hertz:
Their major services include mobile app development, custom software development, web and graphic design, SEO, Social Media Optimization (SMO), PPC, Email marketing, web development, application redesign, application migration and mobile app maintenance.
16. Peerbits:
Peerbits incepted in 2011 and within 5 years they carved their niche globally in the mobile app industry. Raising the bar of developing word class mobile apps, Peerbits forte lies in crafting pathbreaking UI and thereby providing a comprehensive UX for the success of client's business.With a team of expert iOS and Android app developers, Peerbits endeavor to transcend the mobile business with their technical proficiency.
Services provided by Peerbits:
With an aim to provide mobile solutions for the success of businesses, Peerbits drive mobile app development with innovations, healthy discussions, and giving personalized touch to every app. Their core competencies lies in designing user-friendly app interface, giving unparalleled user experience.
17. Dotcomweavers:
Showcasing a large portfolio, Dotcomweavers has successfully accomplished more than 300 web design and development projects in multiple industries. They specialize in all aspects of web design and know how to create an impact on users through a customized approach and seamlessly converting everyday browsers into loyal customers. Dotcomweavers dig deep to understand the needs of customers and work devotedly to foster client's business connection with consumers.
Services provided by Dotcomweavers:
Their major serving areas extend from web design and mobile app development to eCommerce and SEO/SEM.
18. Promatics Technologies:
Promatics Technologies is an ISO 9001:2008 certified company and is on the way to their CMMI level III certification. Having their presence in India USA and United Kingdom, they have worked for several multinational clients across the globe. Being a hub of dedicated and experienced professionals, they are known for their impeccable design, quality of apps and rock solid support to their clients. They have executed and delivered 3000+ projects, and have more than 60% repeat business. Promatics' list of happy clients includes: DHL, Hewlett Packard, Airtel, P&G, Alstom, Peter Jackson, Arnold and Arnold LLP and many more.
Services provided by Promatics Technologies:
Their services include Native App Development for Android and iPhone, Hybrid Mobile App Development, Web Development, Ecommerce Development, UI n UX Services and IT Consulting. Promatics uses its strengths in mobile, cloud as well as customer service to create revenue-generating opportunities for its customers.
19. Baymediasoft:
Babymediasoft is an Indian web and mobile app development company with more than 5 years of experience. There is a team of talented, dedicated developers and designers who have advanced skills in Java, JavaScript, HTML5, OpenGL, SQLite, Eclipse and many latest technology tools and frameworks. They always strive to deliver custom solutions within client budgets. At Babysoftmedia, you can always be sure of the quality delivered.
Services provided by Baymediasoft:
Mobile app development, web development, eCommerce development and internet marketing are their core services.
20. Clarity Ventures:
Based on Texas, United States, Clarity Ventures is a full-service agency for providing custom web solutions catering to client's needs and requirements. A smart group of designers and developers at Clarity compel your audiences to make a purchase from your commerce website. Active and dynamic in the race, the agency keys on enterprise-ready, scalable eCommerce platform equipped with a powerful content management system (CMS), SEO-focused architecture, administrative tools, reporting and analytics and much more.
Services provided by Clarity Ventures:
Recognized as a powerful B2B firm for mid-sized businesses and enterprises, Clarity Ventures offers professional graphic designs, web apps, enterprise eCommerce, Pay Per Click (PPC) campaigns, business integration through internet marketing and strategy consulting.