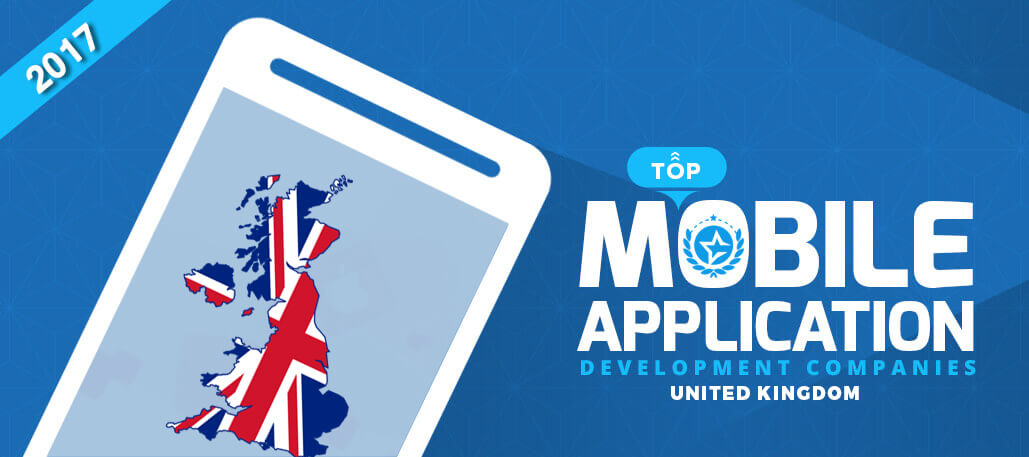 Top Mobile App Development Companies & Developers United Kingdom
In our ever-promising attempt to depict and bring to you the most authentic list of IT companies that are making the most to technology, trait and commitment in their element of intuitiveness, offering brilliant solutions to the users – we are here again with the latest in the block, Top Mobile App Development companies in UK. Just like we have seen a lot of comparisons spanning across different regions, this time it is from the United Kingdom – based on our meticulous research and study on companies that have excellently proven their wits and grits in the domain.
Top Mobile App Development Companies & Developers in UK
1. Waracle:
Operating through offices in Dundee, Edinburgh, Glasgow and London, Waracle remains one of the most trusted names in UK when it comes to delivering cutting-edge mobile solutions and incorporating related strategies. Banking upon this age of mobility, Waracle pushes through innovation and agility that helps businesses harness their true potential and in the process realizes its own technological supremacy.
Services provided by Waracle:
Owing to its no-nonsense approach and finest of talent-pool, the company has managed to bag some of the most prominent European brands as its client. From Fintech and logistics to Tourism and real estate, and beyond, the professionals at Waracle discern the unique requirements of each industry and thus reflect the same through a bend of technology and creativity in their product.
2. Konstant Infosolutions:
Konstant Infosolutions is a premier software development company, offering a wide range of web and mobile solutions across the globe since 2003. The company has a team of 170+ highly qualified and experienced IT professionals who can deliver best of technology solutions and consulting services across diverse business needs.
Services provided by Konstant Infosolutions:
As a leading software development company, Konstant provides reliable web and mobile solutions spanning across Custom Web Development, UI/UX Design Solutions, E-Commerce Solutions, Database Programming, CMS Development, Native Mobile Apps Development, Cross-Platform Mobile App Development, Enterprise Mobility Solutions and IT Consulting – offering businesses delightfully tailored and trendy solutions in their budget.
3. Fueled:
Fueled founded in 2008 and now ranked in top amongst other players in the app development industry with its outstanding capabilities and world class developers. Fueled team consider itself a strong believers in data-driven approach in terms of an agile application development and analytics-driven approach. Clearly understanding the requirements of clients and delivering them best apps meeting the expectations make them number one among all the players in the industry.
Services provided by Fueled:
Fueled core competency includes designing and developing mobile apps that get featured in app store with diverse skill set of professionals. They understand the needs of the enterprises and provide best solutions that helps in enhancing the business with full service engagement.
4. Intellectsoft:
Intellectsoft founded in 2007 and is famous for its intelligent software/ mobile solutions. Intellectsoft is a full-service custom software and mobile app development company that has an expensive set of competencies to meet the enterprise needs. Considered as the smart place to begin mobile application development. Offices located in Silicon Valley, New York, London, Oslo and Minsk. Client hire Intellectsoft for its honesty and authenticity through and through. Intellectsoft team has proven experience in developing enterprise solutions which gives them a unique insight for complex mobile app necessities. Because of its experience and expertise, Intellectsoft is also considered as one of the top player in the industry.
Services provided by Intellectsoft:
Services provided by Intellectsoft are Enterprise-Focused and versatile. They deliver agile applications with the purpose of satisfying customer app development needs. Company has delivered more then 300 projects over world wide clients.
5. Ready4S:
Ready4S is a full-time mobile app development firm that is managed from Poland and is a highly recommended mobile app developer in the United States. They form a great company that supports quality IT outsourcing across the globe. A small team of developers, business analysts and quality analysts is proficient to inspire startups and entrepreneurs in setting up an imperial brand among global audiences through high-tech, influential apps.
Services provided by Ready4S:
The company offers free app development consultancy to all types of businesses and productive business solutions.
6. Appitized:
Offering native app solutions for both Android and iOS, Appitized has created some of the most elegant solutions for a variety of platforms- from Android tablet to Apple Tv. Recognized as one of the top app development agencies in UK, it has some of the finest talents that acutely acquire the clients requirement and reflect with their technological prowess.
Services provided by Appitized:
While native apps for Andriod and iOS remain the core services Appitized offer, there are many more services including but not limited to backed development, marketing strategies, that the company has in store for all industries and budget.
7. The Sound Pipe Media:
Initially offering its technological services in fashion industry to help brand like Sunseeker Yachts, Gentings Casino, Celtic Football Club, Viation and many others, this 6 year company has gradually evolved to be more into networking and social media apps. Offering its services to both startups and enterprise, the company caries ample expertise and experience to help them take the next leap of success.
Services provided by The Sound Pipe Media:
If you are looking to create a service similar to the quality and scale of Uber, WhatsApp, Tinder, Pininterest, Instagram & Facebook, they have the development resources and capabilities to make it happen.
8. Nodes:
Based in London & Copenhagen, this app development company has delivered 200+ mobile apps till date. Having expertise in Android, iOS, and Windows platforms, it remains actively involved in all the phases- from design to post deployment and produces only the most qualitative codes through its iterative process.
Services provided by Nodes:
Beyond mobile apps for all three major platforms, the company is also credited with successful deliveries of 1100+ digital projects. Internal business utilities, consumer utilities, and creative campaigns are some of the areas where company has already proved its competence and helping startups with apps is the way in which it is making headways.
9. 3 SIDED CUBE:
The constant pursuit of creating mobile solutions that deliver common good to millions, is what has earned 3 SIDED CUBE multiple awards and recoginization at various platforms that not only celebrate its humanitarian efforts but also its technological proficiency. Serving a client base across the globe, the company values technology as a medium to create solutions that do not delegate but terminate the real life problems.
Services provided by 3 SIDED CUBE:
Through its competence in a wide array of technologies and collaborative approach with clients, the company has created disaster preparedness and health related apps that deliver basic necessity like first aid and emergency services to millions. Also, the trust and efficiency that the company brings with its app has helped them raise millions of dollars for a cause that affects everyone.
10. Brightec:
Based in London, Brighton and Amsterdam, since its early inception in 2006, the company has continuously offered its technological and business expertise to help enterprises stay ahead of the curve. They house professionals of all relevant backgrounds to gain deepest of insight into the client's business model and thus create solutions to tackle and solve client issues.
Services provided by Brightec:
From initial idea refinement to post-deployment analytics, the company remains committed to the project until their client's vision are realized. Employing some of the most creative and insightful human resources, the product that the company delivers is known to be perfect to the core.
More Industry Leaders:
11. Root Info Solutions:
Root Info Solutions is a digital-first technology firm offering a gamut of the web and mobile solutions across the globe since 2004. Having been transformed the business operations of clients to the likes of Haas Automation, Caterpillar, Rewardz SG, Briggs Freeman Sotheby's International Realty, to name a few, Root Info Solutions has cemented their position in the IT industry.
Services provided by Root Info Solutions:
The company is armed with a team of 50+ highly qualified and experienced IT professionals with multi-functional expertise, including Custom Web Development, UI/UX Design, eCommerce Development, Native and Hybrid App Development, Enterprise Mobility powered by Hybris and SAP, and IT Consulting.