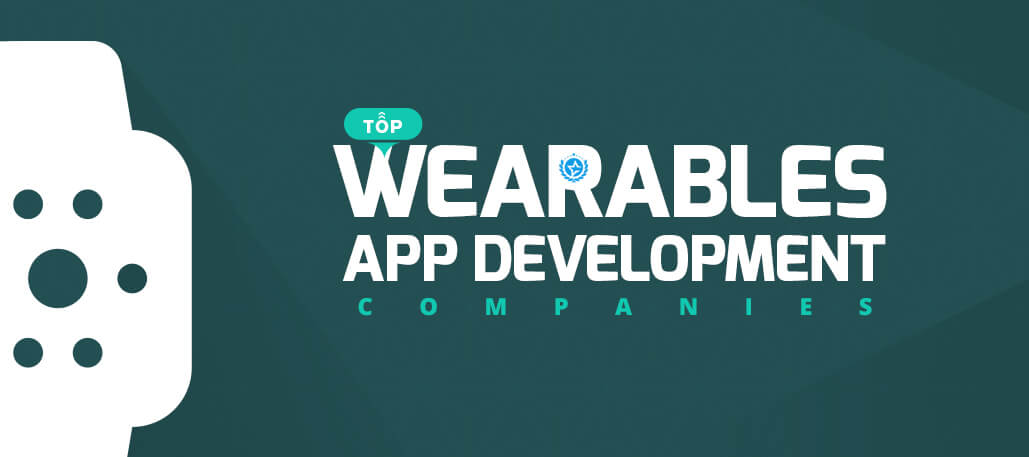 Top Wearable App Development Companies & Developers 2017
2017 brings in a lot of excitement for the wearable app development as with each day passing, Apple Inc. and Android are competitively working on launching the most advanced versions of their smartwatches and wrist gears. Not only these smartphone leaders but startups, enterprises and mid-sized companies are also expanding their operations to wearable devices application development to capture the attention of more and more millennials, who are fitness enthusiasts and rely on wearables for their daily workout.
While experts speculate more consumers to purchase wearables in the future, we've put down a list of top wearable app development companies worldwide that will offer top-notch solutions for all industries.
Top Wearable Application Development Companies
1. Appster:
Appster is famous for building more then just an app and hence coming in top application development firms. They believe in having best engagement model for people who have ideas and imaginations, for start-ups and entrepreneurs. Implementing retention and Virality strategies for improving the execution strategy is core competency. Appster is a leading technologist and fast growing company founded in 2011 with a focus upon working with enterprises with astounding ideas. For start-ups, company work on making everyone successful who is associated with it through its strategy and specialized solutions. Their aim is to make entrepreneurship more accessible to anyone with a brilliant vision.
Services provided by Appster:
Appster help is marketing, scaling and improving ideas provided by the client. Company team is well experienced in iOS, Android and server side technologies and work with start ups to support in business enhancement as their technology execution partner.
2. Softeq:
Softeq is considered as all-in-one solution provider and delivers high quality mobile applications according to client's needs and specifications. Team of professionals and engineers expertise in both hard level and application level which is very rare to be found under one shelter and famous for delivering on and on budget services. Softeq has gained a silver medal in "151-300 Employees" category of the Best IT Companies Awards 2013. Company also has multiple international patents for inventions in the embedded software field.
Services provided by Softeq:
Core Competencies includes high performance web based applications and mobile application development solutions meeting the expectations of client. Provides variety of mobile application solutions including iOS, Android, Windows Phone, BlackBerry platforms, native, hybrid, and cross-platform development. Also they have skilled professionals for Xamarin development, as well as application across all major platforms.
3. Konstant Infosolutions:
Konstant Infosolutions is a premier software development company, offering a wide range of web and mobile solutions across the globe since 2003. The company has a team of 170+ highly qualified and experienced IT professionals who can deliver best of technology solutions and consulting services across diverse business needs.
Services provided by Konstant Infosolutions:
As a leading software development company, Konstant provides reliable web and mobile solutions spanning across Custom Web Development, UI/UX Design Solutions, E-Commerce Solutions, Database Programming, CMS Development, Native Mobile Apps Development, Cross-Platform Mobile App Development, Enterprise Mobility Solutions and IT Consulting – offering businesses delightfully tailored and trendy solutions in their budget.
4. Fuzz:
Fuzz is a leading name in the field of app development that design and develop innovative business solutions which is committed to developing best-in-class product ecosystems for its associated partners and customers. Its development methodology includes full time engagement of curious, thoughtful people with a multi-disciplinary approach for completing the product development lifecycles to develop beautiful, usable, and well engineered products or mobile apps. Since the beginning of iOS or Android app market industry, Fuzz has developed customized solutions for enterprise apps, mCommerce apps, publishing platforms and all new digital places for the Fortune 20 and on the far side.
Services provided by Fuzz:
Fuzz has developed more then 200 extraordinary apps for all mobile platforms including iPhone, iPad, Android and tablets. Team of app developers and designers are experienced and skilled professionals and focused on developing ultimate user experience with natural strength in hybrid apps and cross-platform approaches.
5. Sourcebits:
Sourcebits founded in 2006 and ranked in second position because of its innovative business strategy and powerful agile application development. Sourcebits believe in delivering amazing and beautiful user experience. Sourcebits team involves smart and innovative professionals which are much capable to deliver successful applications and hence they have been delivering amazing apps to most innovative brands since 2006.
Services provided by Sourcebits:
Sourcebits has been creating amazing apps for some of innovative brands since 2006 with powerful agile app development services.
6. LeewayHertz:
A leading mobile app development company and among the top most developers who deliver commercial apps for the iPhone Platforms. LeewayHertz consists of HIDE certified design experts and broad expertise developers for developing high quality enterprise solutions. They have delivered over 300 apps for enterprise and consumer app space both. Award winning professionals are capable enough to deliver beautiful, highly intuitive user experience and interfaces Mobile consultants understand all the requirements of the enterprises carefully and they are capable enough to achieve the mobile objectives.
Services provided by LeewayHertz:
LeewayHertz provides end-to-end app development services for all major platforms with well experienced team for iPhone, iPad and Android from concept creation, UX and UI design, creative design, development, testing to deployment.
7. Intellectsoft:
Intellectsoft founded in 2007 and is famous for its intelligent software/ mobile solutions. Intellectsoft is a full-service custom software and mobile app development company that has an expensive set of competencies to meet the enterprise needs. Considered as the smart place to begin mobile application development. Offices located in Silicon Valley, New York, London, Oslo and Minsk. Client hire Intellectsoft for its honesty and authenticity through and through. Intellectsoft team has proven experience in developing enterprise solutions which gives them a unique insight for complex mobile app necessities. Because of its experience and expertise, Intellectsoft is also considered as one of the top player in the industry.
Services provided by Intellectsoft:
Services provided by Intellectsoft are Enterprise-Focused and versatile. They deliver agile applications with the purpose of satisfying customer app development needs. Company has delivered more then 300 projects over world wide clients.
8. Affle Appstudioz:
Singapore-HQ mobile application development company and also one of the top players in the industry. AppStudioz is the development wing of Affle MAAS (Mobile Audience as Service) platform, which specialized in UX, design and mobility. They are creative technologists who love to take challenges and great ideas. AppStudioz team has deep expertise in developing cutting edge solutions for different mobile app platfroms including iphone, iPad, android, blackberry and windows phone. One of the prime features in development process at Affle AppStudioz is Affle's Reusable Component (ARC) architecture, that comprises of updated library of features which is being used and accepted by global audiences.
Services provided by Affle AppStudioz:
Affle AppStudioz offer a wide range of advanced mobile app development services including the requirement analysis, design and development with consultation, quality checks and maintenance and support. With the team of more then 2300 well experienced professionals, AppStudioz is specialized in using Agile Scrum methodology in the process of app development that makes app well developed in faster manner.
9. AppInventiv:
Creating an iPad app for an award event for Economic Times, one of the biggest News publications, has proved AppInventiv's worth and the client's trust on the agency. A passionate and visionary team at AppInventiv has made happy connections by serving iPhone apps for Kmart and an official app for University of California (UCLA). They have strong roots in building next generation mobile-first solutions for all types of users. Again an Indian-based mobile app development company, AppInventiv has extended their hands into image processing, wearable devices and Bluetooth technology.
Services provided by AppInventiv:
The crucial areas that AppInventiv provides services are iOS app development, android app development, wearable, web applications, HTML5, design, QA and business analysis.
10. Touch Instinct:
Known for being able to provide 360-degree solutions in all industries. Having a closed team of around 40 employees, Touch Instinct has very well integrated the teams such that every project they deliver is a perfect package. When it comes to Android app development, the teams maintain a balance between design, development and business application, fulfilling their customer requirements and end user's expectations.
Services provided by Touch Instinct:
Touch Instinct is the first Russian app developer company in Application developers Alliance and has served business groups and organizations for Android, iOS, Windows and wearable app development.
More Industry Leaders:
11. Mokriya:
If you have a great idea for a mobile application development and are confused about where to begin, Mokriya can provide you the right assistance. With an industry experience of five years, Mokriya has acquired millions of happy users by working on a lot many mobile technology projects.
Services provided by Mokriya:
Some of their top services include mobile app development, product strategy, interactive design, UX design, system design, wearable,full-stack engineering.
12. Moon Technolabs:
Moon Technolabs is a full-service Web & Mobile Application Development Company India, We providing custom Web & Mobile App solutions to the clients across the world and Certified Best Mobile App Development Startup Company, July 2016 by Silicon India poised to take the world by storm with its quality app development solutions and winner of GESIA AWARD 2015 for the best Mobile App Development Company in Gujarat, We are a global IT Company and combined with extensive experience and expertise, we serve our clients with best IT Solutions.
offering you best solution under one roof. We successfully delivered 550+ Projects completed, 395+ Clients served & 7+ Years and moving. We transform your IDEA into reality through digital solutions!
Services provided by Moon Technolabs:
Moon Technolabs provides high quality and wide range of mobile application development services For Mobile Application Development, Emerging App Development – Apple & Android Wear App Development, MacOS and Windows Desktop Software Developer, Website Design & Development, Web Application Development, eCommerce Design & Development platforms. We also deliver Web Design & development services to its worldwide clients.
13. Hyperlink InfoSystem:
Hyperlink InfoSystem is one of the best custom web and mobile app development companies based in India & USA since 2011. With its dedicated and skilled team of professionals, the company has able to create dynamic and cost effective solutions for its clients who are based all over the USA, UK, UAE, Japan, Canada and other parts of the World. The professional company is closely structured in such a way to offer more acquirable results and solutions for use in a variety of businesses, encountering problems in information and technology sector.
Services Provided by Hyperlink InfoSystem:
Hyperlink InfoSystem offers custom mobile app development, Android app development, iOS app development, Wearable app development, AR app development, VR app development, Web development, PHP development, WordPress web development to the startups to enterprise level companies across the globe.