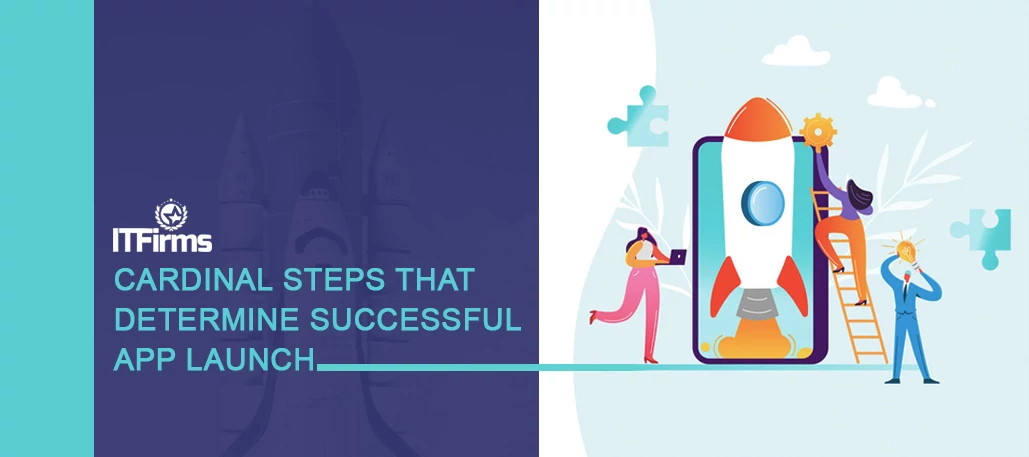 Cardinal Steps That Determine Successful App Launch
Top business brands exemplify key coveted functions via their mobile apps. Check what is required to make a mobile app successful!
App Store and Google Play are certainly a crowded marketplace. It is inevitable to build a mobile app with genuine features and the ones that are valuable to users. It takes a lot for a business to stand out. Mobile apps face serious competition with the emergence of various technologies, and coping up with the demand of peers and customers. Amongst the various factors that go into determining
how to launch an app
and its subsequent success, it is important to understand a few basic functions that users want and expect. It is important to follow the best approach and lay the best foot forward. Here is a crux of five important elements that are required to be included during
launching an app
:
Providing a Rich User Experience:
Apps like Mindclash, a new trivia app offers an incredibly rich experience to the users in such a way that they have a clear takeaway from using the program, whether it is for the joy of answering trivia questions, engaging in some friendly competition or winning prizes. Unique experience act as incentives for users. They want enough reasons to download an app and use it. Why would anyone be interested in installing the app that does not provide any particular value (leaving the features and content that is already available online, elsewhere)?
The Solution to a Problem:
Mobile apps have to provide value in form of entertainment, a solution to a certain problem that does not or cannot exist on other web platforms, maybe enhancing the efficiency for tasks that are performed often. The utility is essential for a mobile app to be successful enough to justify the expense of creating and maintaining it. Needs of the users must always be kept in mind while designing a mobile app. It is not just a vanity project but will be applicable only if it is capable of providing genuine value to its target audience.
Scrolling is preferred over clicking.
Selecting objects and input information is preferred over desktop, mouse, and keyboard.
Easy navigation, selecting where and when to click
Video-streaming must be optimized for users on their smartphones or tablets (android and iOS versions)
Form Optimization:
Optimizing the form fields for easy and convenient checkout. It is important to consider the target audience, their requirements (basic and advanced) and keep only the absolute fields in the form. Combining first name and last name in the same field, autofill, city, and state must appear automatically upon selection of zipcode (within content placeholder – AJAX implied). Such processes with fasten up the process and make it easier for the users.
Remember User Preference:
In case of e-commerce apps, it must allow to save various payment methods, to see how easy it is to save user information to make out for a seamless checkout process, allow users to simply select from a pre-defined (frequently used) payment option and shipping address so that checking gets wrapped up in seconds. Seamless, an online food delivery service is a great example of a seamless checkout process (without pun!) so that existing customers are simply able to select from all stored information and complete their purchase in just a few clicks.
App Personalization:
Personalization must be centric to any strategy. Making customer experience more functional and personalized. Users expect more personalized experiences on mobile apps and mobile web. It is as well important for a mobile application to stand out in a crowded mobile app space. Demographics, current location, past browsing history, purchase history, personal attributes of users, and needs of customers are all important points to be considered while thinking of a mobile app. As another example, Spotify and Gaana curate customized playlists based on users' moods, genres. This feature helps users in experiencing tailored playlists.
Comprehensive But Not Clunky:
Besides all the points discussed above many permutation and combinations can be applied with any mobile app but these must be aligned with the needs of the users. An app loaded with features (irrespective of the actual requirement might look clunky and become very difficult to navigate)
Coming to the Perspective
After completing all the market research it becomes important to know strong and weak points (in terms of technology, features of the app), it is important to communicate the message across the internal team and key stakeholders before launching the application. Along with this, top mobile app development companies need to interpret research findings, follow a realistic approach, work around wireframes and prototypes (blueprints), provide a clear context in which the app will be used, identify all the objectives laid by end-users, and resolve any conflicts if they arise in the current context. Application development companies India believe that the additional vanity that is required can come in the form of simplicity for mobile apps. And it becomes successful only when end-users can enjoy the experience. Undeniably a rich experience gives users to download the app by their known, and an incentive to keep on using it on an ongoing basis. Moreover, seamless design, intuitive navigation, and seamless checkout process (if applicable) ensure users come back for more!