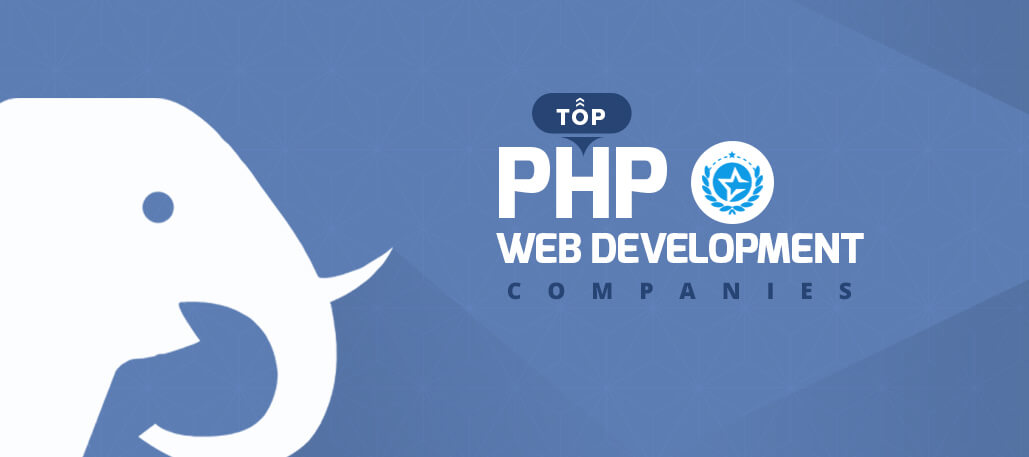 Top PHP Development Companies & Developers 2018
One of the most widely used and reliable technologies to create amazing web solutions is PHP. It's easy to understand syntax and workflow make varied web development agencies rely on it. PHP is open-source, self-sufficient and has a pool of active developers who are ready to solve your queries 24×7. Big industry giants and business groups have shown interest in the capabilities of this technology and as a result they have used it to perfection in building professional, beautiful and jaw-dropping websites. There are several PHP web developers who claim to be the best in the domain, but how can everyone be the emperor?
In lieu of which we present you the list of top PHP development companies on whom you can rely.
Top PHP Developers and Firms for Hire
1. Konstant Infosolutions:
Konstant Infosolutions is a premier software development company, offering a wide range of web and mobile solutions across the globe since 2003. The company has a team of 170+ highly qualified and experienced IT professionals who can deliver best of technology solutions and consulting services across diverse business needs.
Services Provided by Konstant Infosolutions:
As a leading software development company, Konstant provides reliable web and mobile solutions spanning across Custom Web Development, UI/UX Design Solutions, E-Commerce Solutions, Database Programming, CMS Development, Native Mobile Apps Development, Cross-Platform Mobile App Development, Enterprise Mobility Solutions and IT Consulting – offering businesses delightfully tailored and trendy solutions in their budget.
2. Jordan Crown:
Last in the list makes it no lesser than all its competitors. Jordan Crown is a Seattle web design company focused on building their client's business. It is, in fact, a one-stop shop for web design and development in Seattle as mentioned by their clients. One of their client reviews says, 'Working with Jordan Crown on our website was such a wonderful experience! The team took our vision and transformed it into a website that has by far exceeded our expectations. They truly understood our needs and gave us lots of ideas and options to choose from."
Services provided by Jordan Crown:
Jordan Crown's small team has extensive experience in digital strategy, web design, web development and WordPress Development.
3. Hidden Brains:
Hidden Brains has worked vigorously over the years and delivered over 5,000 projects across 31 industries worldwide. Adhering to quality and strict timelines, the company has made a good name in web app development market. They are known for providing memorable customer experience through their feature-rich, custom websites. The developers are a group of certified professionals in PHP and other programming languages, with a devotion to building something extraordinary yet simple-to-use.
Services provided by Hidden Brains:
Hidden Brains Infotech outperforms itself in mobile app development, web development, CMS and eCommerce, AR apps, iBeacon app development and gaming development services.
4. Followbright:
All their solutions meet five key business requirements – compliance, security, performance, engaging UX, simple yet out-of-the-box UI. Followbright is a Colorado (US)- based company that excels in creating profitable and cost-effective mobile and web solutions for clients. The team at Followbright surpasses their own goals and has helped hundreds of businesses make a lasting business presence including InterThink, Innova+, University of Denver, U.S. Department of Energy.
Services provided by Followbright:
Their core services include strategy and consulting, online marketing, website design and maintenance and support.
5. Iflexion:
Hailing from Texas and set up in 1999, Iflexion is the eldest of all. The company is acknowledged for advanced web solutions and enterprise web apps. Iflexion commits to long-term partnerships with more than 400 happy clients from SMBs to Fortune 500 companies like eBay, Cisco, Philips, Adidas, Xerox, Expedia and many more. They offer a customer-oriented servicing model that consists of every aspect of software production and implementation. It is a trusted vendor for PHP development creating best-in-class UX, compelling functionality and exquisitely robust websites.
Services provided by Iflexion:
Providing service excellence for more than 17 years now, Iflexion provides web application development, application integration, usability and user interface design, application security consulting, independent QA and Testing, maintenance and support.
6. NMG Technologies:
NMG Technologies is well credited by the list of clients they have. Serving top brands like Bacardi, Waterman Entertainment, Lenovo, Nikon, Havells, NASSCOM, Crabtree, NMG Technologies has always exceeded client's expectations by working seamlessly with client requirements. PHO and ASP.Net are the major technologies their developers use for building upscale and high-performance websites.
Services provided by NMG Technologies:
Developers and designers at NMG excel in web application development, eCommerce development, CMS development, user experience strategy and design, mobile application development and cloud services.
7. Heads and Hands:
H&H is continuously showing growth year by year since 2012. With their efficient team of designers and developers, H&H has become a leading name in the market niche by delivering extra ordinary solutions to its clients. With the slogan saying 'your ideas turned into success', they believe in understanding the ideas of their clients and then providing the best suitable options. Major clientele includes — McDonalds, Nivea, Kinder, HomeCredit Bank, Jaguar Land Rover, Grolsch, MTC, ZakaZaka and LaModa
Services provided by Heads and Hands:
With specializing in setting up complex business solutions using comprehensive approach, Heads and Hands is delivering custom IT solutions to its global clientele including iOS & Android App development and designing, website development and designing.
8. R-Style Lab:
Among the various custom software development companies, R-Style Lap stands in the top for its strong and well-balanced in-house team. Helping startups pitching their ideas and providing cost-effective pricing model for development services, this software development company has trained and certified Bas and Project managers who assist the developers and designers in developing amazing experiences at enterprise and customer level.
Services provided by R-Style Lab:
Choose them for IT integration services, mobile app development, web development, eCommerce development, IoT app development, social media app development and social networking web development.
9. Matellio:
With deep skills, robust processes and flexibility to develop paramount solutions, Matellio is famous as a one-stop shop for web, mobile and IT development needs. This visionary agency brings together a creative the most talented digital marketers, developers and quality assurance engineers, business analysts and web designers in one place to allow business to get everything on one platform.
Services provided by Matellio:
Harnessing the power of avant-garde tools and technologies, Matellio has a finesse in innovative web solutions, engaging mobile experiences, visualizing and processing GIS data, embedded solutions, solving complex problems in minimum possible time.
10. Fingent Technologies:
Fingent has been in the IT software services industry since 2003 and we are a reliable and affordable Web and Mobile Development company for enterprise and mid-sized organizations.
We are a full service web and mobile development services provider with two offices in the United States (Boston and New York), India and United Arab Emirates. Our global team of over 230 talented full-time employees have helped hundreds of mid and large size organizations implement software solutions that increase productivity and profits.
Services provided by Fingent Technologies:
Web Application Development, Mobile Application Development, Product Development (SaaS) and Enterprise Software Development. We will help you solve your business challenges through software in any technology area.
11. Blue Fountain Media:
Staying on top for providing B2B, B2C, eCommerce, enterprise, education, non-profit, startup services, Blue Fountain Media ensures increased traffic, enhanced brand loyalty and generating new leads for their clients. It's been 13 years now that the company is dedicated to bringing together outstandingly creative minds and delivering result-driven work. What sets Blue Mountain Media apart from others is the work culture which lets people show up to work not just to get through the week, but because they are inspired by colleagues and mission of the company. Their team has been recognized by world's superior award agencies like Image Interactive Media Awards, Telly Awards, Horizon Interactive Awards and much more.
Services provided by Blue Fountain Media:
Blue Fountain Media is positioned number one for strategy and consulting, creative web designs, mobile app development and online marketing.
12. Net Solutions:
Net Solutions is a global digital product development agency with offices covering North America, Europe and Asia. With a focus on blending design thinking with powerful engineering and data science to create meaningful digital experiences across web, mobile and social channels, Net Solutions has lots of experience in building and scaling online platforms for organisations of all sizes, including Unilever, Harvard Business Review, IMG and Mothercare.
Services provided by Net Solutions:
Net Solutions are an end-to-end agency, so can take projects from idea stage through low and high fidelity mock-ups, clickable prototypes, MVP and ongoing iterations and optimisations.  We have teams focused on business analysis, design, UI, UX, engineering and development, QA, testing and data science.  Net Solutions are well known for their expertise in customer experience, mobility, product development and e-commerce having won various awards along the way
13. OpenXcell:
Openxcell is also well known name in the market industry. Their knowledgeable team is experienced enough to deliver large scale projects on or before time giving the value for money. OpenXcell has robust, focused and responsive professionals that makes them a preeminent software/ app developer. Since 2008, OpenXcell has developed more then 550 softwares and mobile apps to its wide clientele.
Services provided by OpenXcell:
OpenXcell offer broad spectrum of services that includes enterprise mobile app development ranging from simple business app to complex functionality. OpenXcell deliver its quality mobile solutions to its world wide clients and partners.
14. Oxagile:
Founded in 2005 and based in New York, Oxagile web developers transform business ideas into great web solutions. They have over a decade experience in building web applications and custom websites using PHP. The Oxagile team has completed and delivered more than 400 projects for multiple industries and business domains. They have a development expertise in PHP for CMS customization and enhancement, social functionality, eCommerce and payment gateway integration and much more.
Services provided by Oxagile:
Together with web development, Oxagile has competence in software testing and QA, mobile app development, custom software development, dedicated development services and support and maintenance.
15. Sparx IT Solutions:
Established in 2008, Sparx IT Solutions specializes in tailor-made, professional, effective and affordable web solutions. With the aim of achieving 100% customer satisfaction, the team at Sparx makes sure that their clients own a website exactly what they were looking for. They have worked for brands like Yamaha, Coca-Cola, Unilever, BMW, Yamaha, GSK, Revlon, Amdocs and many others. It is a NASSCOM certified PHP development company that has completed more than 13,200 projects for more than 9,100 clients worldwide.
Services provided by Sparx IT Solutions:
The major services offered by Sparx IT Solutions include design and markup, web development, eCommerce web development, business analytics, apps and game development and internet marketing.
16. SteelKiwi Development:
SteelKiwi Development was founded in 2011 as a web development company. With an initial focus on Python/Django, we entered the mobile development market in 2012. As an international company, we're pleased to serve customers from all over the world, with the majority of our clients coming from the US, Canada, Australia, and across Europe. We've helped over 100 customers solve complex business problems through close cooperation and ongoing collaboration, with some projects lasting 12+ months and requiring development teams of 10 devs per project. Being able to provide top quality services has resulted in many repeat customers, satisfied with a constant partnership. We build exceptional web and mobile applications.
Services provided by SteelKiwi Development:
We are a full-cycle service provider with over 50 full-time staff covering all areas of IT. Our team members bring their unique set of skills to our 6 departments: web development, mobile development, graphic design, technical support, quality assurance (QA), and sales and marketing. We have sales representatives in the US, Israel, the Netherlands, and Slovakia.
17. Octal Info Solution:
Octal Info Solution is an ISO 9001:2010 certified mobile app development company with 150+ highly skilled professionals offering result-oriented and cost-effective mobile app solutions to SMEs across the world. Octal Info Solution offers wide ranging mobile app development services for diverse business verticals like E-commerce, Health, Education, Finance, Retail, Automobile, Energy, Transportation, Tourism and Manufacturing using most advanced technologies. We at octal info solution make sure quality standards with greater return on investment thus deliver bespoke mobile app solution just according your business requirement.
Services provided by Octal Info Solution:
Octal Info Solution offers a wide array of sophisticated mobile app development services including the requirement analysis, design and development, consultation, quality checks and maintenance and support.
18. Xicom Technologies:
Having an agile and technically strong team of PHP developers, Xicom Technologies delivers end-to-end solutions to large enterprises and startups in making critical business decisions. Their cutting-edge web development services empower business groups to stay ahead of their competitors. When it comes to web development, Xicom ensures effective management of online ventures, increased online prominence and 'leads' to sales generation. There are more than 300 in-house IT professionals working dedicatedly to transform business processes.
Services provided by Xicom Technologies:
Keeping abreast of latest technology, Xicom Technologies is also at par in mobile app development, offshore software development, IT consulting and augmentation.
19. QBurst:
Web and mobile application development company having offices across the globe focusing upon a new generation technology platforms. Founded in 2004, Qburst has delivered over 650 projects and having a strong team of more then 1100 professionals. They have In-depth experience in major app development platforms and hence they devise and implement ideas successfully and their designers are experienced enough to create intuitive user interfaces. At Qburst, client can get advantage of accessing an experienced team that understand all aspects of mobile development like user-experience, design, performance, and security.
Services provided by QBurst:
Qburst has delivered wide range of mobile applications for its clients that is from native to cross-platform to mobile-web apps and from user-friendly consumer apps to game changing B2B apps. Well experienced in integrating updated technologies and features according to the business requirements and work for small, medium and large enterprises.
20. IT CRAFT:
IT Craft takes pride in delivering first-class services to empower businesses with a progressive experience of 15 years in the industry. Expanding its team gradually from a core IT programming firm to web applications to mobile technologies, the agency provides most unique ideas to develop a website such for businesses to stand out. In 2015, IT Craft has been awarded by Clutch for top web and software developers and among top software testing firms.
Services provided by IT CRAFT:
Great players in web development and mobile app development (Android, iOS, Windows).